Fourth Annual Climate Calling Conference to Return to Malibu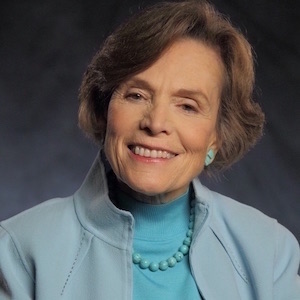 Pepperdine University and the Malibu Public Library Speaker Series will cohost the fourth annual three-day Climate Calling conference at the Pepperdine campus in Malibu, from Wednesday, April 12, to Friday, April 14.
Climate Calling: Student and Community Responses to Climate Change aims to encourage participants to work toward stopping climate change and to foster a more sustainable future.
National Geographic Society explorer-in-residence Sylvia A. Earle will deliver the keynote address at Elkins Auditorium on Wednesday, April 12, at 7 PM. Earle is an oceanographer, explorer, author, and lecturer who has been called "Her Deepness" by The New Yorker and the New York Times, "Living Legend" by the Library of Congress, and first "Hero for the Planet" by Time magazine.
Former chief scientist of the National Oceanic and Atmospheric Administration, Earle is the founder of Deep Ocean Exploration and Research, Inc., founder of Mission Blue and SEAlliance, chair of the Advisory Council of the Harte Research Institute, and leader of the National Geographic Society Sustainable Seas Expeditions. Her special focus is on developing a global network of areas on land and in the ocean to safeguard the living systems that provide the underpinnings of global processes, from maintaining biodiversity and yielding basic life support services to providing stability and resiliency in response to accelerating climate change.
The second day of the conference will feature the Climate Calling Media Festival, at Elkins Auditorium at 7 PM. This multimedia festival challenges students to share experiences in which they witnessed climate change in their everyday lives, events that encouraged them to care about climate change, and how their faith has inspired them to help the planet.
The final day of the conference is dedicated to student research presentations given at Juarez Courtyard and Weisman Museum at 2 PM. Student researchers will discuss their research topics during an academic poster session. Their presentations are part of a spring semester course that includes a climate change component.
The conference will also include the seventh Earth Day Fair on Wednesday, April 12, from 11 AM to 2 PM at Mullin Town Square. Guests can enjoy free food from local vendors, compete for prizes, and see farm animals. They can also learn about what Pepperdine and organizations within the local community are doing to further environmental and social causes. While Earth Day worldwide is April 22, Pepperdine celebrates early to ensure that students are not impacted as they prepare for finals.
All events are free to attend. For additional information about this year's conference, visit the Climate Calling website.