International Theologian and Author Miroslav Volf to Present at 2017 Veritas Forum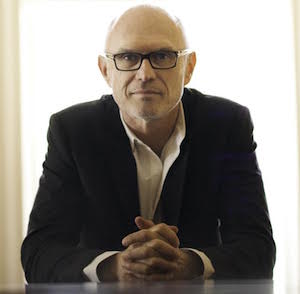 Miroslav Volf, international speaker, theologian, author, and public intellectual, is the special guest speaker at the 2017 Veritas Forum cohosted by Pepperdine University's Office of the Chaplain and Veritas Club, held at Elkins Auditorium on Tuesday, March 28, at 7 PM. Volf will examine this year's theme of "How Can Religion Heal Rather Than Divide?" as it relates to spirituality and Christian values.
The major religions of the world are shaping our lives and our planet in significant ways. Those who view religions as intolerant and divisive may consider this negative, perhaps even dangerous, news. However, Volf proposes a counter-narrative: that religions actually make vital, positive contributions to helping communities flourish. Volf taps into the deep resources of his own Christian faith to offer a profound vision for how Christians can live in a pluralistic world and interact faithfully and peacefully with their global neighbors.
Volf was educated in his native Croatia, and later in the United States and Germany. He holds a bachelor's degree from Evangelical Theological Faculty in Osijek, Croatia, a master's degree from Fuller Theological Seminary in Pasadena, and doctoral and post-doctoral degrees (with highest honors) from University of Tübingen in Germany.
He has written or edited 15 books and over 70 scholarly articles. His most significant books include Exclusion and Embrace (1996); After Our Likeness (1998), which analyzes the Trinitarian nature of ecclesial community; Allah: A Christian Response (2011), which explores whether Muslims and Christians have a common God; and A Public Faith: On How Followers of Christ Should Serve the Common Good (2011). He served as coeditor (1979 to 1984) and then editor (1984 to 1989) of Izvori, a Croatian Christian monthly, and has published numerous books and articles in multiple countries.
Volf has shared his expertise at many prestigious lectureships, including the Dudleian Lecture, Harvard; the Chavasse Lectures, Oxford; the Waldenstroem Lectures, Stockholm; the Gray Lectures, Duke University; and the Stob Lectures, Calvin College. He has been featured on National Public Radio's Speaking of Faith and Public Television's Religion and Ethics Newsweekly, and was a keynote presenter for the Trinity Institute's 36th National Theological Conference, "The Anatomy of Reconciliation."
The goal of Pepperdine University's annual Veritas Forum is to encourage and promote a deeper understanding of faith through a collective exploration of basic truths about God and humanity.
Attendance is free, and seating is available through a first-come, first-served basis. To learn more about Volf, visit the Office of the Chaplain website.
For those unable to attend this event, it will be broadcast live via Livestream.