Pepperdine Maintains Standing as Top 50 University in 2022 U.S. News & World Report Rankings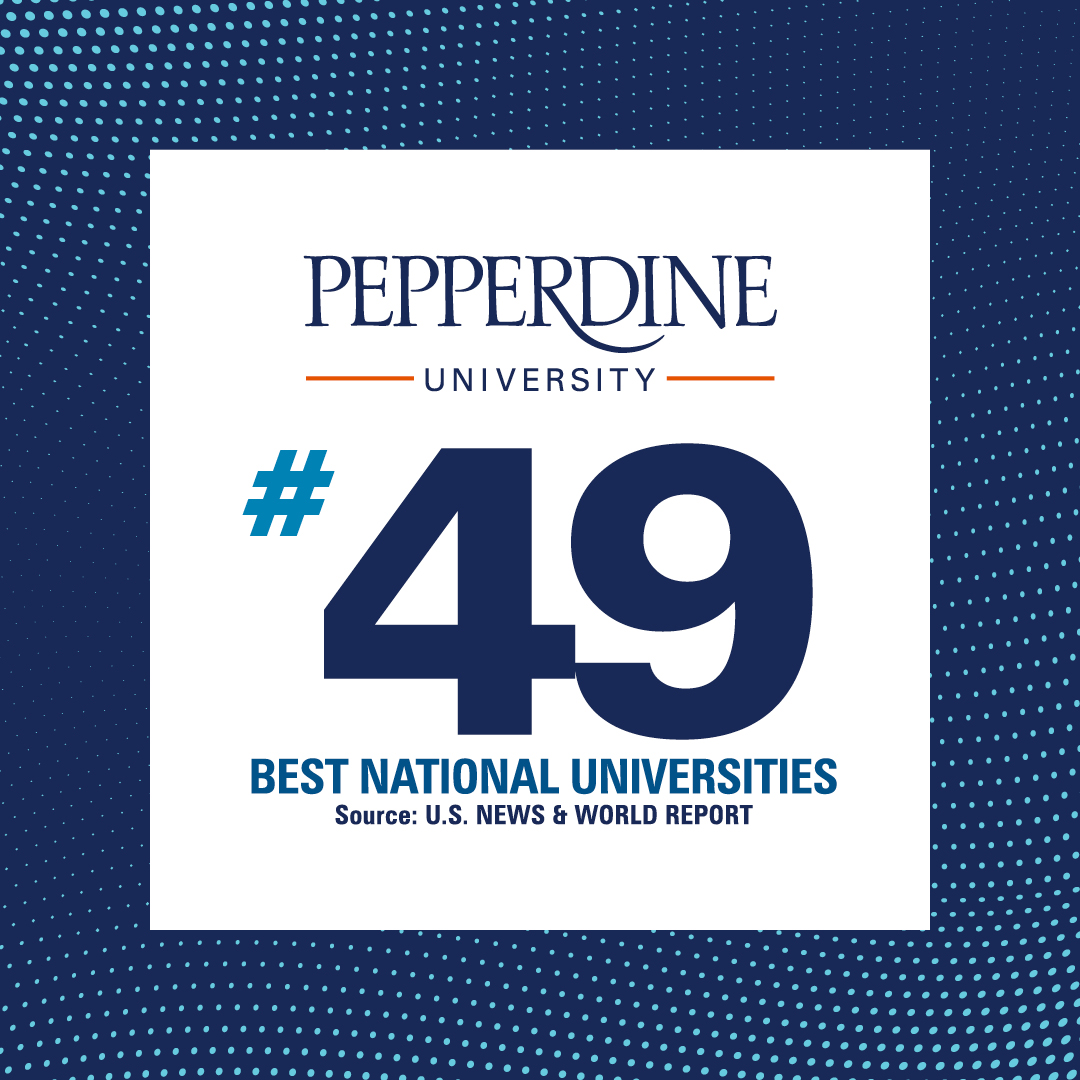 Pepperdine University has been ranked as one of the top 50 universities in the nation by the U.S. News & World Report Best Colleges rankings. For the second consecutive year, Pepperdine is ranked at number 49 of 388 national institutions, holding its standing as one of America's "Best National Universities." Pepperdine also improved its rankings in other notable categories including "Best Colleges for Veterans," "Undergraduate Teaching," and "Study Abroad."
Seaver College, Pepperdine's flagship undergraduate school, moved up five spots to number 13 for the "Best Undergraduate Teaching" ranking. Seaver's new standing is a testament to the college's strong commitment to undergraduate teaching by faculty. The ranking is also informed by survey responses of administrators, which includes college presidents, provosts, and admissions deans from peer regional universities and colleges.
In the "Study Abroad" category of the "2022 Academic Programs to Look For" list, Pepperdine rose to number 12 out of the list of 15 schools with exceptional study abroad programs. The ranking recognizes the University's six international programs that offer students "considerable interaction between the student and the culture" while also fostering opportunities for exponential academic growth. Since the introduction of the University's first international program more than 50 years ago, more than 15,000 Pepperdine students have participated in a study abroad experience.
Pepperdine once again maintained its ranking as one of the top colleges for veterans as the University advanced to number 23 in the "Best Colleges for Veterans" category, which recognizes the top-ranked schools that participate in federal initiatives helping veterans and active-duty service members pay for their degrees. Pepperdine is an active participant in the Yellow Ribbon GI Education Enhancement Program allowing the University to contribute up to 50 percent of a veteran's unmet tuition costs that Veteran Affairs can match.
For more information on Pepperdine's 2022 rankings, visit the U.S. News & World Report website.