Pepperdine University to Host 41st Annual Pepperdine Associates Dinner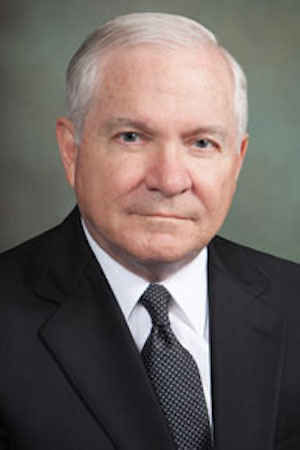 Religious scholar Martin Marty once famously wrote, "People who have strong convictions are often not very civil, and people who are civil often do not have strong convictions." These words resonated deeply with his contemporary Richard Mouw, who recognized the need for passionate intensity as well as gentle peacefulness in a phrase he coined as "convicted civility." He contended that maintaining both conviction and civility is integral in civil discourse, and both serve as the banner under which faith is brought into public life.
At the 41st annual Pepperdine Associates Dinner, former United States secretary of defense Robert Gates will explore the theme "Convicted Civility"—having spent his career bringing diverse groups of people together and finding common ground through dialogue.
The Pepperdine Associates Dinner will take place Saturday, April 8, at 6 PM at the Beverly Wilshire Hotel in Beverly Hills. During the evening, Gates will share lessons from his storied career and discuss the values of courage, sacrifice, and accord that will move our nation forward.
As the first secretary of defense in American history to be asked to remain in that office under a newly elected president, Gates is widely viewed as a champion of bipartisanship, compromise, service, and diplomacy. Now the chancellor of the College of William & Mary in Williamsburg, Virginia, Gates is advancing those same virtues of civility in higher education, recognizing that we are a society fortified by the strength found in our differences, and that in order for us to succeed, we must always come together.
For additional information, and to register to purchase tickets, visit the Pepperdine University website.