Theologian Richard Mouw to Lead Discussion on Respectful Communication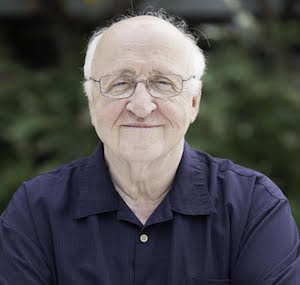 Philosopher and Christian theologian Richard Mouw will present "Convicted Civility: How to Talk Peacefully When You Strongly Disagree" at Elkins Auditorium on Wednesday, March 15, at 6 PM.
In recognizing the need for passionate intensity as well as gentle peacefulness, Mouw coined the phrase "convicted civility," which contends that maintaining both conviction and civility is integral in civil discourse, and both serve as the banner under which faith is brought into public life.
During this lecture, Mouw will examine the theory, spiritual significance, and practical application of how to speak with respect when we disagree with one another, particularly as it relates to the last political season and amidst the current cultural tensions where disagreements seem to abound in religion, politics, education, and myriad additional issues.
Mouw is a philosopher, scholar, and author who served as the president of Fuller Theological Seminary for 20 years. Prior to joining Fuller, he served for 17 years as a professor of philosophy at Calvin College. Mouw has written over 20 books, including Uncommon Decency: Christian Civility in an Uncivil World, The Challenges of Cultural Discipleship, and Adventures in Evangelical Civility: A Lifelong Quest for Common Ground. He is a reputable leader in interfaith theological conversations.
This event is cosponsored by the Boone Center for the Family and the Office of the Chaplain.
Admission is free and registration is required for attendance. For additional information about the event, and to register, visit the Boone Center page on the Eventbrite website.
For those unable to attend, this lecture will be broadcast via Livestream. Access the broadcast by entering the event password civility0315.