Faculty Awards
Pepperdine's exceptional faculty are crucial to the University striving for academic excellence. Their dedication to preparing students for lives of purpose, service, and leadership is honored with prestigious internal awards.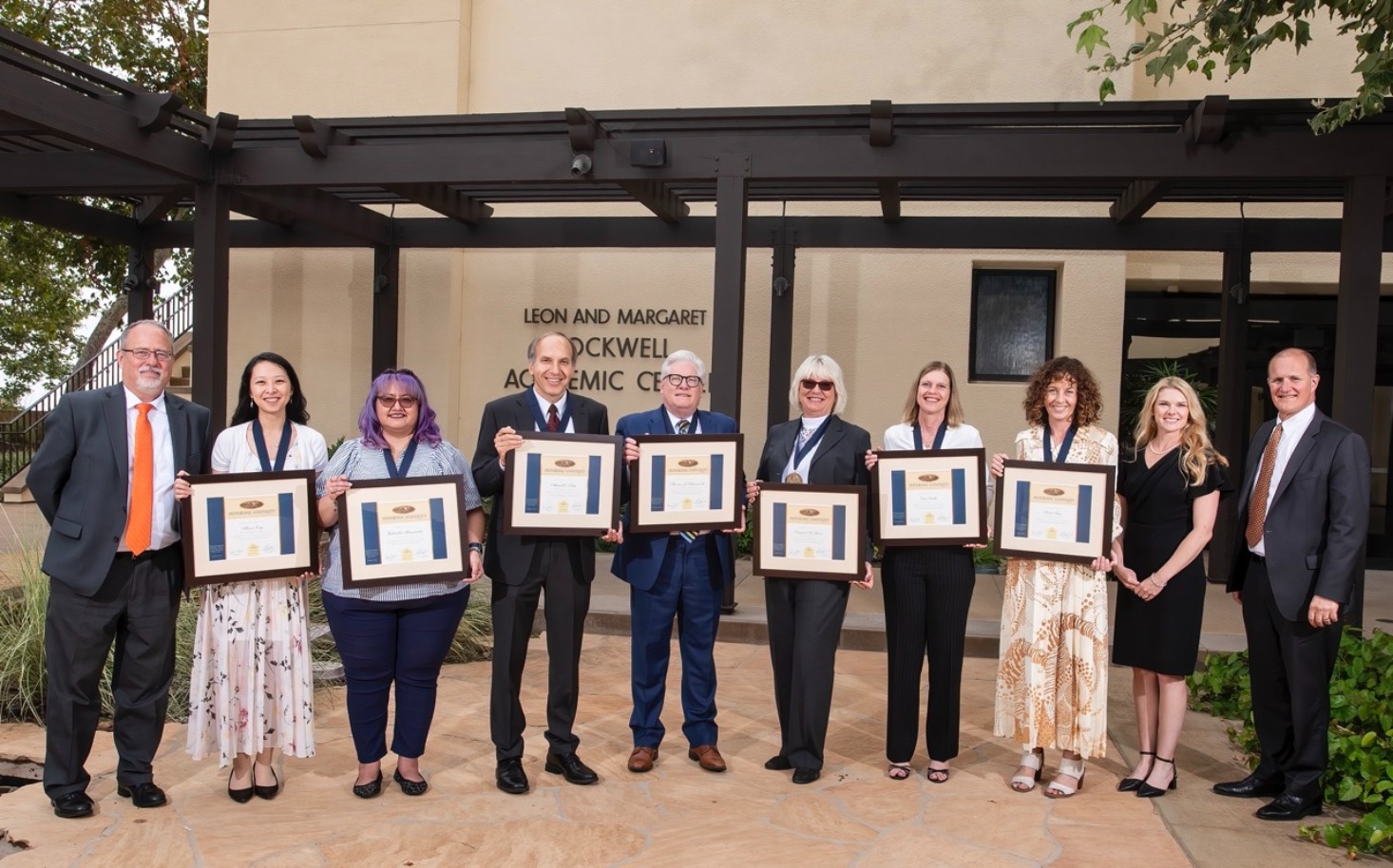 This award honors teachers who inspire, stimulate, challenge, and motivate their students to think critically and creatively about the world while instilling a love for lifelong learning.
---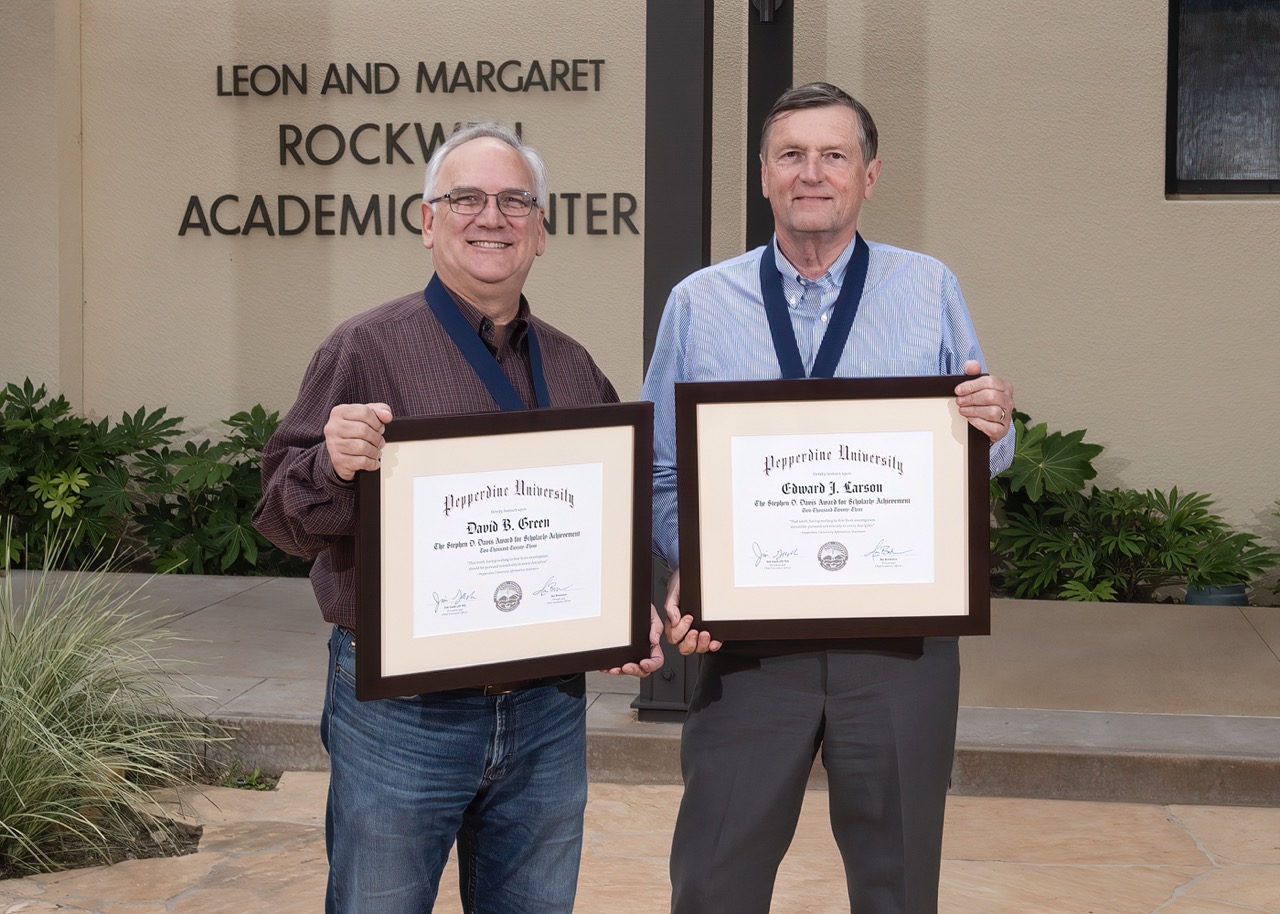 This award has been established to honor Pepperdine faculty displaying outstanding leadership and achievement in the generation of original scholarly and creative work.
---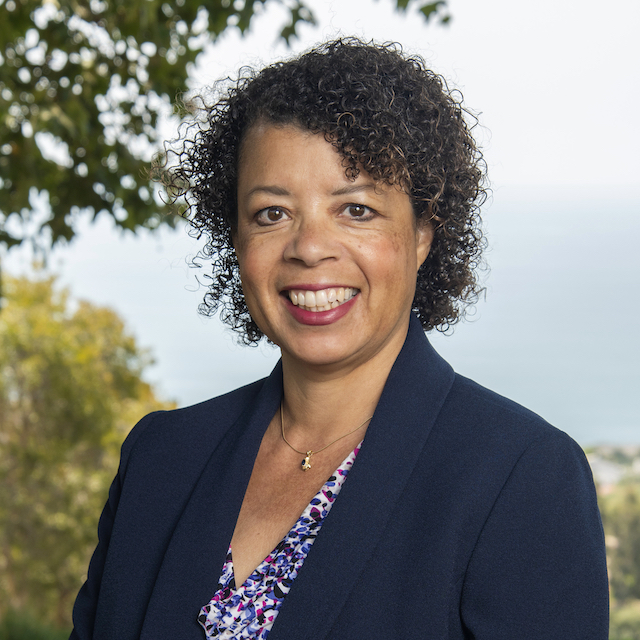 This award honors a woman whose academic leadership has made a significant contribution to her profession.