With Every
Breath
A complex network of muscles, organs, bones, and caverns inside the body make up the system that allows us to share our voices with the world. As the lungs take in oxygen, the diaphragm expands to generate a controlled stream of air through the trachea, past the vocal cords that snap and fold—sometimes gently and sometimes forcefully—into the back of the throat and out the mouth and nose to create a sound when a person speaks or sings. While the vocal cords provide the power of what is released, the oral, nasal, and sinus cavities work together to create what we hear as speech or music.
As singing requires a different type of breathing from the inhale-exhale motion our bodies execute approximately 22,000 times a day, singers often claim that breathing is one of the most difficult tasks to master. And while the body knows what to do to ensure an impeccable-sounding release, the mind is often challenged by performing what many believe is one of the most important components of vocal technique.
Music is a form of prayer.

—Toru Takemitsu
Contrary to the involuntary breathing we rely on in order to survive, singers are forced to slow down and pay attention to each breath entering and exiting their lungs. They are encouraged to explore the sensation with mindfulness and intentionality, remaining conscious of how their actions impact their vocal quality—how their breathing affects their pitch, rhythm, diction, and voice. With every breath, singers think of how they sound and whether they are contributing effectively to the group with which they are performing.
In every community, an awareness of our actions and the ways in which they affect others is critical to demonstrating our intentionality in bringing about unity. With each breath, we are called upon to measure our individual impact on the group and adjust our pitch as necessary. Our university's academic and relational culture must provide an environment where our community members can flourish in their daily practices and experience how their actions contribute to the strength of their classmates and colleagues.
#49
Pepperdine places in the top 50 universities in the nation.
U.S. News & World Report 2022 Best Colleges
---
568
Number of student leaders involved in student or campus life activities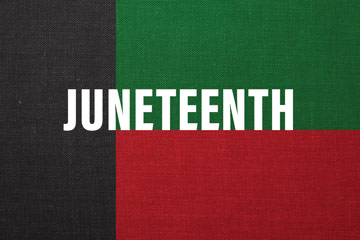 In June 2021, Pepperdine introduced "Reflecting on Juneteenth," a video series designed to honor the holiday's history, meaning, and impact on the next generation of Waves. To capture a vast array of perspectives, J. Goosby Smith, vice president for community belonging and chief diversity officer, invited University community members to explore the significance of the holiday through the lens of their scholarly disciplines and personal experiences. "It is important for educational institutions to ponder Juneteenth because of its implications for the educational process, [particularly in regard to] curriculum, pedagogy, study aids, learning community climate, and manner of information delivery," said Goosby Smith. "If we don't center our students in the learning process, we hinder their capacity to pursue excellence [and] to achieve freedom."