The Ascending Voice IV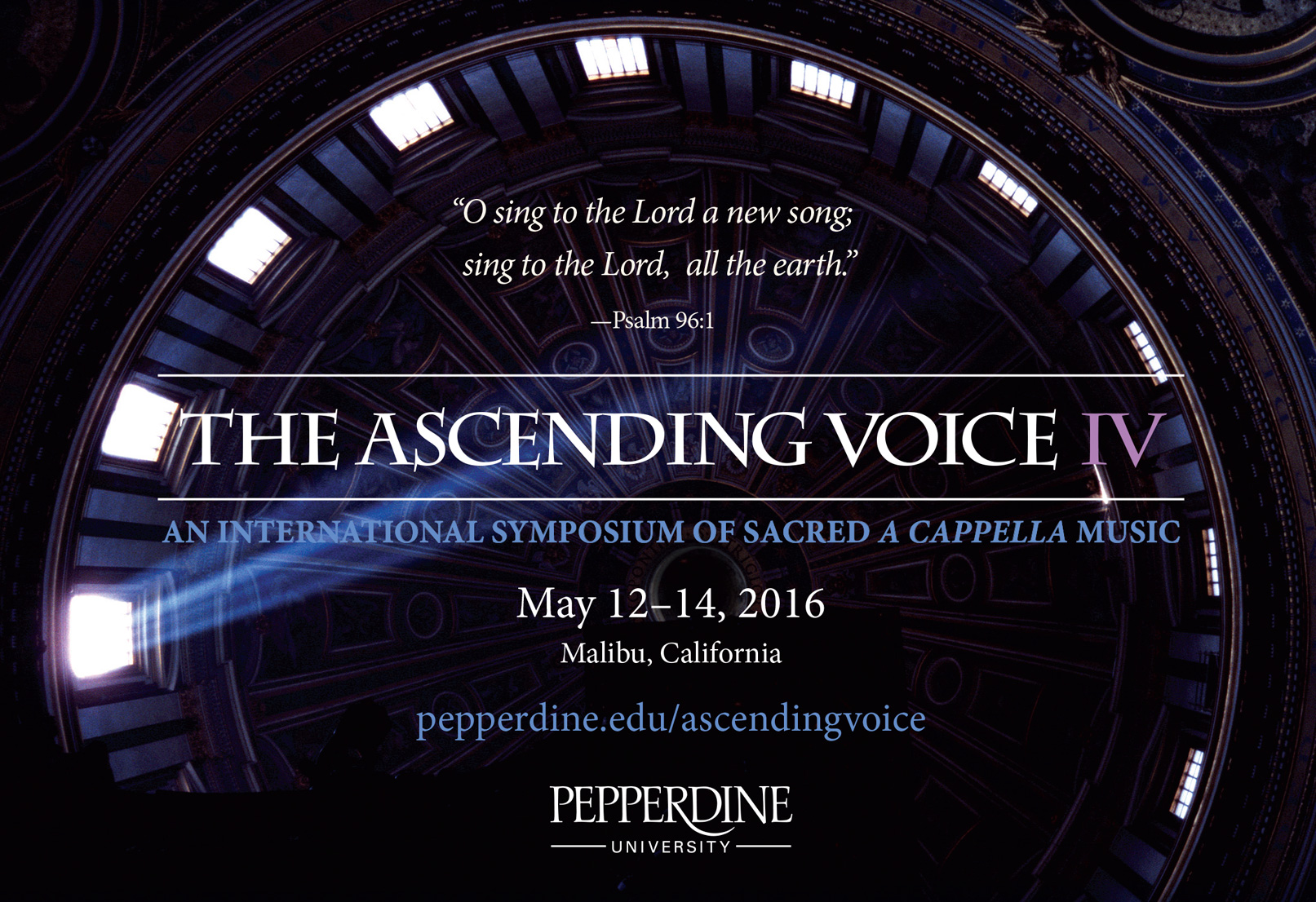 The Ascending Voice IV is an international symposium devoted exclusively to a cappella music in Christian worship. The symposium will be of interest to university and church choir directors, musicologists, ethnomusicologists, theologians, church historians, singers, and anyone who cherishes congregational singing and sacred a cappella music. Submissions for new psalmody, workshops, choral performances, and papers are welcome.
Join us in beautiful Malibu, CA, May 12-14!
The Ascending Voice IV is directed by:
Darryl Tippens, PhD – University Distinguished Scholar, Abilene Christian University
Ryan Board, DMA – Associate Professor of Music and Director of Choirs, Pepperdine University
N. Lincoln Hanks, DM – Professor of Music Composition, Pepperdine University