Capital Gains
Students and alumni of the Washington, DC Global Internship Program share how the COVID-19 pandemic shaped their experiences in the nation's capital
When Carolina Borjas ('20) accepted an opportunity to contribute to foreign policy projects at the Bureau of Europe and Eurasian Affairs in Washington, DC, she had no idea she would be part of the University's first-ever all-women team of interns at the United States Department of State.
"Women are making their way into diplomacy from the ground up," Borjas says. "Strong women like leaders Jacinda Ardern, Sheikh Hasina, Angela Merkel, and Tsai Ing-wen demonstrate that women in diplomacy are proactive, considerate, and collaborative. The impressive diversity at the Department of State showed me how people from different backgrounds bring their best traits to diplomatic relations."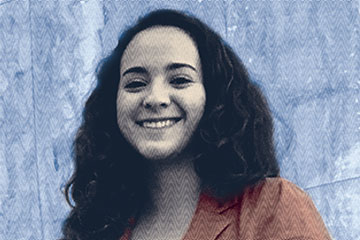 Assigned to work with the Balkan states—a group of European nations located along the Balkan Peninsula that includes Albania, Bosnia and Herzegovina, Bulgaria, Croatia, Kosovo, Montenegro, North Macedonia, Romania, Serbia, and Slovenia—the former international and French studies major collaborated with her colleagues to track the progress of COVID-19 in the Balkan region by evaluating local school and road closures, hospital saturation, and infection rates.
Each morning, after receiving diplomatic cables about the most recent COVID-19 data from various embassies in the Balkans, the multilingual Borjas would gather and store all the information to be shared with the Department of State. Based on the collected data, Borjas notes that from the initial stages of the pandemic, many countries in the Balkans shuttered schools, canceled flights, closed international borders, involved their militaries in enforcing public health measures, and provided their citizens with infographics that explained how to prevent the spread of coronavirus.
"In certain countries, people were expected to adhere to strict curfew laws or could only leave their homes with one other person," Borjas says.
For Borjas and her fellow Department of State interns who were granted a high security clearance, receiving daily information about the severity of the pandemic had unexpected positive results. Their close work with regional disease rates and outcomes normalized the influx of information they were receiving about the pandemic and eased their sensitivity to the shocking headlines that were worrying the masses in other countries, namely the United States. The daily briefings Borjas received also allowed her to inform her family and friends back home about the progression of the coronavirus pandemic and prepared her for a potential encounter with the disease.
Although the pandemic forced her internship to end early, Borjas' time living and working in the nation's capital illustrated the vast social and political impact of tactful diplomacy. While assigned projects that were directly related to the pandemic, her work also required strong relationship-building skills—a strength that she associates directly with her Pepperdine experience. The hands-on internship program allows students to "learn by doing and connecting," and these internships are often the first opportunity for students to develop relationships with highly accomplished professionals who are eager to provide them with advice and references for future jobs and internships.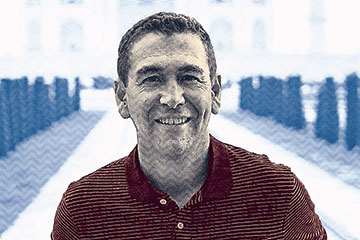 "Students quickly realize that most of the best opportunities in the world come from building relationships with others and having accomplished mentors or colleagues who can advocate for them," says Brian Swarts ('01), director of the Seaver College Washington, DC international program, whose previous decade-long career in global humanitarianism led him to serve in Central America, East Africa, Haiti, India, the Philippines, and, eventually, Washington, DC.
In the highly educated, globally connected, and politically influential offices of DC, Swarts says being a "mission fit" is a critical component of the DC Program staff selection process. Pepperdine's vast alumni network extends to government agencies like the United States Agency for International Development, an initiative previously spearheaded by its former chief innovation officer, alumna Alexis Bonnell ('99).
By matching Pepperdine students with professional mentors—many of whom were once Capitol Hill and White House interns—inviting them to take part in alumni networking dinners and panel discussions, and offering fellowship opportunities at organizations such as the Fulbright Program, the Peace Corps, and Teach For America, students typically return to Malibu with a renewed sense of confidence to navigate the professional world. According to Swarts, one of the most notable benefits of the internship program is giving students opportunities to experience the fulfillment of working for a greater purpose.
"The program creates space for students to reflect on their passions, strengths, and goals while challenging them to think deeply about purpose and success," he says. "Pepperdine has an impressive presence and reputation in DC, particularly in sectors like foreign policy, economics, consulting, global development, public policy, and law. DC is a great place for professionals with a strong sense of purpose, and that is part of the DNA at Pepperdine."
---
Group Work
Brianna Beiler ('19), a program support specialist at USAID's Office of Engagement and Communications in the US Global Development Lab, previously interned for two years as a Seaver College student both in person and later virtually at that same office, where she now remotely supports international development initiatives through communications work, creative and organizational input, and administrative assignments. This year Beiler managed 10 USAID interns, five of whom were fellow Waves.
"Pepperdine has an increasingly solid reputation at USAID, which has become greatly enhanced by the fabulous work of our interns this past summer. I have heard the highest praise for Pepperdine interns from my USAID colleagues and leadership team," says Beiler, Pepperdine's first recipient of the University's Charles Hall Award for Excellence in Global Citizenry and the first alumna to serve as a global fellow.
As fate would have it, the coronavirus pandemic helped the Lancaster, Pennsylvania, native make the decision to serve at USAID because the Fulbright scholarship she was awarded after graduation to teach English in South Korea was suspended prematurely due to its onset. After studying abroad in Argentina, serving as an international programs resident advisor, participating in Model United Nations, and working for the Pepperdine Volunteer Center and its Jumpstart Program, Beiler felt properly equipped with the professional experience and global mindset to begin a career in international development and humanitarian aid.
"We need more thoughtful, engaged, driven, compassionate, and servant-hearted professionals working in all spheres of humanitarian aid, and Pepperdine students reliably fit that description," she says. "The work isn't always glamorous, but the people who really make a difference are humble and do whatever it takes to fill a need and serve the community."
Describing her college experience as transformative, Beiler believes that Pepperdine's mission is fundamental to any career, especially in public service. "Pepperdine taught me to think critically and constantly seek ways to serve and lift others up," she says. "That's where I learned how to juggle competing priorities and push through challenges with a growth mindset and a hunger to always learn and improve."
---
House Calls
An elderly Vietnam veteran with a debilitating respiratory illness and desperation in his voice called a congressperson's office one morning, anxiously asking why he hadn't received his monthly Social Security check. The octogenarian relied on that $1,500 a month to pay all his bills, from groceries to basic utilities to the roof over his head, and was suddenly struck with fear about what would become of him without those critical funds.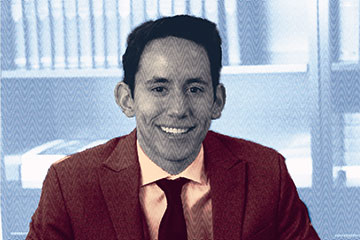 On the other end of the line was Christopher Nicolalde, a current junior at Seaver College who completed an internship at the House of Representatives where he was responsible for addressing constituent concerns on behalf of a congressperson. After documenting the veteran's request and promising to do whatever he could to help, Nicolalde contacted the director of constituent services and explained the urgency of the situation. Within two weeks, the veteran's Social Security benefits had been successfully reinstated.
"I'll never know why his claim was initially denied or how his benefits were eventually restored, but what I do know is that a veteran of this country—a man who selflessly served others for many years—was now able to get the help he needed," Nicolalde says. "The fact that I could play a role, no matter how seemingly minor, in another person's life through a simple phone call left an impression and proved that a positive chain of events can begin with me."
Although Nicolalde's internship at the House of Representatives ended before the coronavirus shutdown, his office received countless phone calls related to COVID-19, most of which were related to how the American government planned to keep people safe from the threat of this potentially fatal disease.
"To be responsible and transparent, we could never provide medical advice," Nicolalde recalls, adding that doctors, nurses, and other medical professionals were often called upon to offer government employees advice, direction, and caution to share with constituents. Otherwise, callers were typically directed to the Department of Health and Human Services, the Centers for Disease Control and Prevention, and the Department of Veterans Affairs in order to receive the most accurate medical information.
Although the international business major ended his internship earlier than expected, Nicolalde dedicated hours to compiling reports on critical policy updates, conducting supplemental research for legislative staff, and helping craft policy to potentially improve the lives of millions of Americans. This experience exposed him to the genuine concerns and problems that so many Americans face each day, like searching for missing relatives or the possibility of losing their homes.
"Our Christian mission at Pepperdine is to be of service and remember that those who are suffering must not be ignored. The time I spent on Capitol Hill strengthened my resolve to serve others so that they may live better lives," Nicolalde shares, adding that he was deeply impacted by the way distressed constituents confided in him in hopes of receiving some kind of assistance. "As much as we may romanticize American politics and government, we have to remember that we serve the people first and foremost. Knowing you can make a real and tangible difference in the lives of those around you is the greatest gift we have, and working on Capitol Hill empowers you to do exactly that."