Leveling the Playing Field
A new hiring initiative in college athletics seeks to strengthen representation across college campuses
With the shot clock winding down to zero at the seventh game of the 1969 NBA Finals, William "Bill" Russell walked off the court having clinched his 11th and final championship. Fifty-one years after his final NBA appearance, Russell, a lifelong advocate for social justice and a Presidential Medal of Freedom recipient, continues to impact the sport by championing leadership of color in college athletics.
Named in honor of the basketball legend, himself a two-time National Collegiate Athletic Association (NCAA) champion, the West Coast Conference's (WCC) newly enacted "Russell Rule" is a diversity hiring initiative—part of the organization's series of steps to promote equitable opportunities in higher education sport administration and coaching.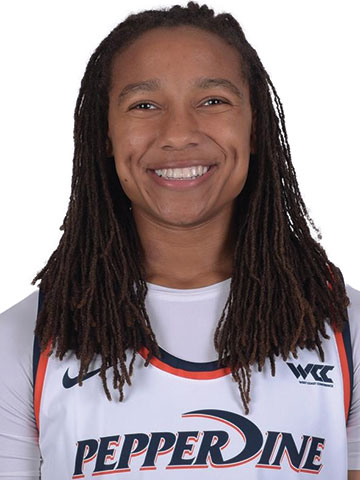 In their official statement, the WCC states that the new rule "requires each member institution to include a member of a traditionally underrepresented community in the pool of final candidates for every athletic director, senior administrator, head coach, and full-time assistant coach position in the athletic department." With the implementation of the Russell Rule, the WCC becomes the first NCAA Division I conference to establish a conference-wide diversity hiring initiative. The WCC, composed of 10 private universities including Pepperdine, hopes that its initiative will inspire other leagues around the nation.
"We've already seen that there are other Division I athletic conferences in the country that have requested information about the Russell Rule from our conference," says Steve Potts (JD '82), Pepperdine's director of athletics. "It won't be long before we start seeing other conferences around the country start to adopt this as well."
Created in response to the racial reckoning and the momentum sparked by Black Lives Matter protests across the country, the approval process for the hiring initiative was fast-tracked, Potts shares. For student-athletes like Jayda Ruffus-Milner, a Seaver College junior, psychology major, and women's basketball guard, initiatives like the Russell Rule couldn't have come sooner and will be instrumental in creating lasting change.
"In order to become open-minded like we want to be, we can't just sit on the sidelines and say we support this or that minority," she says. "We can't truly say that unless we can talk with them, play with them, be coached by them—that's where the real change is going to happen."
While the hiring commitment seeks to increase diversity within sports administration, Lorenzo Romar, head coach of Pepperdine's men's basketball team, expresses that the initiative does not promote a handout. Rather it makes sure the most qualified candidate gets the job.
"I don't think anyone is asking for favors. This initiative creates an equal opportunity environment for the best to be hired," Romar says. "It's about the realistic, objective opportunity for people of color to get a legitimate chance to compete for these positions without bias."
Comprising one of the most diverse groups on campus, Pepperdine's student-athlete population of nearly 300 gathered over the summer break for an open discussion on racism in America. Hosted by the student-led Waves Leadership Council, former and current students, as well as coaches, shared their experiences of how systemic racism has impacted their lives.
Prior to attending Pepperdine, Ruffus-Milner had never had a Black instructor. It wasn't until the summer after her freshman year that she realized how much representation in leadership matters.
"When you are in a system where you only see white individuals in positions of power, you implicitly believe that those roles are not meant for you," she shares. "You can't really see yourself in a position until you see someone of a similar background in it."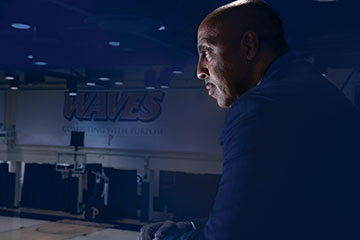 While new to the WCC, a similar hiring commitment was enacted in 2003 for the National Football League. Regarded as the "Rooney Rule," it requires teams to interview ethnically diverse, minority candidates for head coach positions. Despite the Rooney Rule being in place for 17 years, there are only three head coaches of color in the league.
Hopeful that the Russell Rule will result in greater diversity on campus, Romar believes that the current social climate will help keep WCC institutions accountable and make the new rule a greater success. "There seems to be more momentum among different cultures, different ethnic groups," Romar shares. "There's more unity in trying to make something happen."
Although it remains to be seen how many diversity hirings will occur as a result of the newly established commitment, the WCC will generate racial and gender report cards for each of its institutions and publish the data annually. Regular transparency keeps Ruffus-Milner optimistic that the initiative will bring about lasting change to the Pepperdine campus.
"What we do now, what we do today, and what we do this year will set a precedent for future students," Ruffus-Milner says. "We have to start it for them. We have to pull that weight and show that our university is willing to take these matters seriously and willing to change for the better."