The Athletes' Advocate
Student-athletes, the NCAA, and the University itself, all rely on the behindthe- scenes efforts of the University's faculty athletics representative
Misconceptions about student-athletes abound. "They spend all their time training." "They pay other students to do their homework." "They never go to class." The truth is very different. Studentathletes, and Pepperdine's studentathletes in particular, are undoubtedly some of the hardest working, most disciplined young people you'll ever meet. Yes, they spend a lot of time training. And practicing. And fine-tuning their skills as game strategists and competitors. But they are also devoted scholars. As Pepperdine athletic director Steve Potts (JD '82) puts it, "You have to be a student first if you want to be an athlete at Pepperdine."
Bridging the gap between athletics and academics and guiding busy athletes on their academic journey is the job of the school's faculty athletics representative. The position, mandatory for every NCAAaffiliated college, is appointed by and reports to the university's president.
"The institution is an NCAA member, not just the athletic department," Potts explains. "In fact the admission office, the financial aid office, and the registrar's office all need to comply with NCAA rules."
Don Shores, who recently retired from the faculty athletics representative position at Pepperdine after more than two decades, notes that the position requires a breadth of knowledge about NCAA requirements and their interplay with a student-athlete's college career. "My job was to keep my nose in everything and try to know as much as possible about what was going on," he says.
One of the most critical roles played by the faculty athletics representative is repeatedly certifying for the NCAA that every student-athlete meets all the organization's requirements to compete. This requires tracking each student-athlete's grades and progress toward a degree at the end of every semester. "Because the faculty athletics representative is also a faculty member, they're trying to grade papers and finals and turn in grades as well as ensure the student-athletes' eligibility. It's a busy time," notes Potts.
More broadly, advising studentathletes and helping them navigate their academic responsibilities are also part of the job. Shores explains that studentathletes might be hesitant to bring their concerns to a coach or faculty member, but the faculty athletics representative can serve as an ombudsman that has a foot in both worlds. "They are expected to be as objective as possible from both the academic and the athletic side," he says.
Nobody understands both sides better than Pepperdine's new faculty athletics representative, Alicia Jessop. An associate professor of sport administration, Jessop is keenly aware of the dedication displayed by the school's student-athletes.
"My top priority," she says, "is making sure the campus community at large, and certainly all undergraduate professors, understands the commitment that student-athletes make to the University. These are people who spend time on sport-related activities, and yet they have some of the highest GPAs across the NCAA. The college athlete is a school's embodiment of what a well-rounded student and individual should be."
"The college athlete is a school's embodiment of what a well-rounded student and individual should be."
– Alicia Jessop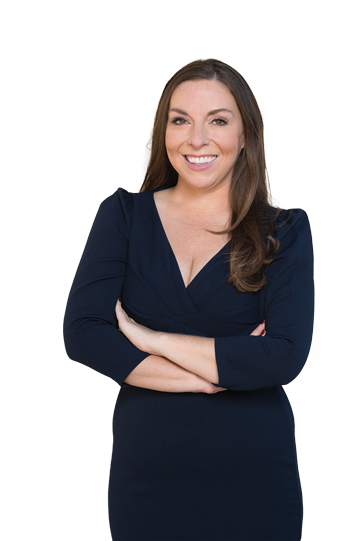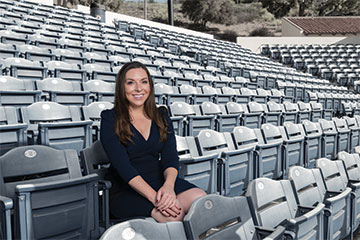 As one of the country's foremost authorities on the issue of NCAA governance, Jessop's passion for supporting athletes extends beyond campus. Noting the NCAA's increasing interest in the input of school members, Shores believes that such expertise is invaluable. Jessop is also widely versed in the area of athletes' welfare, and much of her research and consulting work has involved helping athletes transition from sports into different careers. She observes that both professional and college athletes must "fully embody the identity of an athlete" to be successful, but that when their careers in sports end, they're often at a loss.
"In their twenties, they find themselves battling an identity crisis that most Americans face when they retire at age 67 or above," she says. "They are not prepared for what is next, and there is a huge mental, physical, and also economic consequence to that."
Jessop is determined to maximize athletes' abilities to take full advantage of their talent and to broaden their postathletic career horizons, and her mission is aided by a new and very significant change in the NCAA rules. Inspired in part by a Supreme Court decision that the NCAA cannot limit the educationally related benefits a college offers to a student-athlete, the new rule permits student-athletes to now profit from their name, image, and likeness. In response, Jessop is creating a brand development class for Pepperdine student-athletes with the support of Potts and his team.
"You have college athletes now at major programs earning millions of dollars in sponsorship revenue, and I'm teaching the student-athletes here how to build a brand," she says. She will also be sure that the students are ready for their next chapter. "They have so much more opportunity accessible to them beyond sport. They can also start a business, use their network to get a job in a business they like, or create a product. A student-athlete's potential doesn't have to be limited to what they are currently excelling at."
As most NCAA faculty athletics representatives are male, Jessop is excited to bring a woman's voice and perspective to the table. "I look forward to sharing and acknowledging the issues women face in athletics and helping their sports gain attention," she says. "Having a woman in the role is long overdue," adds Shores. "Alicia understands athletics better than I do now after 24 years in the position. She is invested in this for her life; it's who she is."