Degreed and Dedicated
A group of alumni-turned-employees share their unique Pepperdine stories of faith, unexpected twists, and the secrets behind their fulfilling decades-long careers
Based on the most recent University data from fall 2020, Pepperdine employs more than 1,500 full-time faculty and staff, in addition to the myriad part-time and student employees across all five schools and University-wide departments. More than 700 of these employees are Pepperdine alumni, many of whom walked onto the Malibu campus as first-year students and stayed to serve for decades to come. Find out why hundreds of Waves choose to remain part of the Pepperdine family long after completing their degrees and how they continue to find tremendous meaning and satisfaction in their work.
---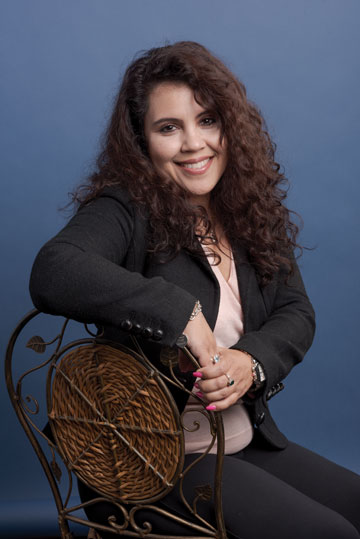 ---
Juliet Allup ('04, MPP '06, MBA '17)
Associate Director
Trust and Estate Administration
Juliet M. Allup was a senior in high school when she answered a strong, unshakable call to attend Pepperdine after visiting the Malibu campus with her mother. Twenty-two years later, the business-savvy accountant's relationships with other alumni have supported her success as she has moved through her career.
After a decade working in forensic accounting in the private sector, Allup was approached by Pepperdine staff about joining the office of International Programs as a finance manager. After encountering countless cases of fraudulent business practices in her previous position, she embraced the chance for a career that would not test her morals. "Pepperdine's workplace promoted values that aligned with my own, especially in terms of upholding a strong moral compass," she says. "While working on fraud cases, I always referred back to professors who stressed the importance of maintaining integrity while working in the business world. Thinking back on Pepperdine's values, I always followed my heart and integrity."
Currently, Allup works with the Pepperdine Investment Office, General Accounting, Center for Estate and Gift Planning, and Real Estate Operations to manage the accounting for investment assets in donor trusts and the management of trusts donated to the University. Moved by the many Pepperdine stories, memories, and anecdotes that she hears from donors, Allup's career satisfaction stems from knowing that she is making a difference in the lives of the next generation of Waves through those committed to preserving Pepperdine's legacy.
Working at Pepperdine has also provided Allup with a new perspective of family, which she now views as people who don't share the same name or bloodline. This became particularly apparent in 2015 when she suddenly and tragically lost her father. In a time of profound pain, she did not feel comfortable expressing her grief until the coronavirus pandemic struck the world five years later.
"Through my everyday experiences with colleagues and donors over the last couple of years—especially while navigating the uncertainties of COVID-19 together—I slowly learned how to live again, trust myself, and trust God. Through the emotional and spiritual support of my colleagues, today I am the best version of myself, and I never could have made it to this point without my Pepperdine family," Allup shares. "While we don't know how people are feeling or what they are going through, we can always be a source of comfort and inspiration by the way we treat them, and this lesson from my time at Pepperdine is invaluable because it has helped me overcome tremendous obstacles."
---
---
Kyle Dusek ('90, '97, MS '99)
Customer Relationship Marketing/Marketing Automation Manager
Integrated Marketing Communications
Kyle Dusek began his Pepperdine career as an entertainer. When his childhood passion for the performing arts led the Nebraska native to the stage at Ball State University in Muncie, Indiana, in the mid-1980s, Pepperdine's Jerry Henderson, the former head of the Pepperdine theatre department, took notice and recruited Dusek to Pepperdine.
Once in Malibu, the web technology expert was involved in the Edinburgh Summer Program, where he played the role of Richard Cory in Who Killed Richard Cory? during the Edinburgh Fringe Festival. After earning a second bachelor's degree that shifted his career from theatre to mathematics and computer science, Dusek found a new crew in fellow website designers and programmers who were just as dedicated to producing quality work.
Throughout his 35 years at Pepperdine, Dusek has witnessed immense changes to the Malibu campus, including the additions of the Frederick R. Weisman Museum of Art, Raitt Recital Hall, and Lindhurst Theatre, as well as the building of the Drescher Graduate Campus, the Center for Communication and Business, and the Seaside Residence Hall. His diverse array of experiences on campus has also contributed to his professional success during his time at the University. His theatre degree has helped him generate the confidence needed to speak in front of large crowds and to problem-solve from multiple perspectives, while his math and science degree has sharpened his coding, management, and administrative responsibilities. Currently enrolled in Pepperdine's MBA program, Dusek's business degree has helped him better understand the significance of turning data analysis into storytelling in order to successfully achieve business objectives.
"Had I not been attending and working at Pepperdine, I would not have learned as quickly that being of service to others gives meaning to life," Dusek says about the University's mission of strengthening lives for purpose, service, and leadership. "I absolutely love to help people by providing the best customer service that I can at work or supporting people in my personal life. Pepperdine's celebration of faith, the interactions with fantastic people, and the enjoyment of learning new things inspire me to stay at Pepperdine."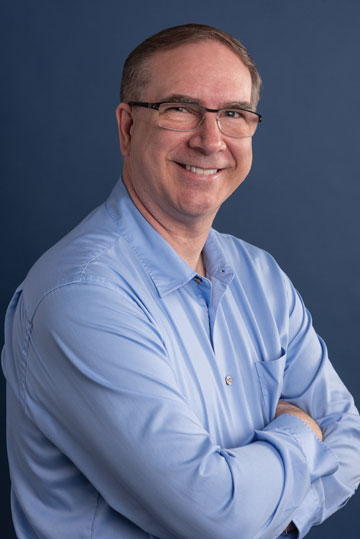 ---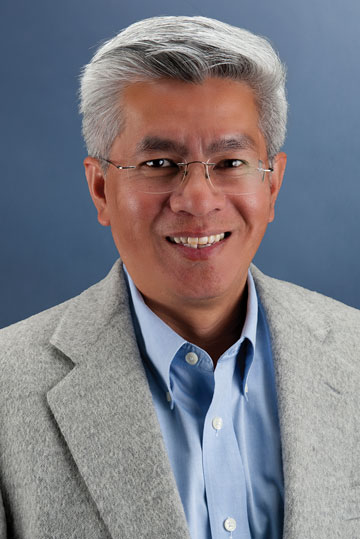 ---
Hung Le ('87, MA '03)
Associate Vice President and University Registrar
Pepperdine University
In 1975 an 11-year old Hung Le kissed his family goodbye, and with a small suitcase in hand, he headed to the airport from Vietnam to Seattle, Washington, as American troops were preparing to withdraw from the Vietnam War. Le's parents had made arrangements for him to travel with his cousins to the United States in hopes of preserving and furthering their family legacy during a time of great unknown.
Several years later, on the verge of adulthood and yearning for a sense of community while away from his family, Le began planning for college. After consulting with a beloved guidance counselor, he unexpectedly found himself at Pepperdine, which, nearly 40 years later, he still calls home.
Le's Pepperdine story began with a path he initially attempted to avoid: he was completely opposed to moving to California and pursuing a relationship while in college—both of which materialized as he followed God's directions over his own plans. In fact, Le proposed to his wife, Corinne ('87)—whom he met while studying abroad in Heidelberg, Germany—at the base of the Phillips Theme Tower. They wed at Stauffer Chapel and hosted their reception at the Brock House. Today the couple and their four sons, three of whom are Pepperdine alumni and one a junior at Seaver College, live at the Malibu campus, where they are able to work, study, and spend quality time together—even eating their meals around an orange and blue dining table— every day.
Along the way, Le made an impression on the University as well. A few years following his graduation from Seaver College, Le left his 70-hours-a-week Wall Street career to work in a former University department called Campus Life (now Student Activities). In 2000 Le launched OneStop, an integrated student services office that addresses students' many administrative needs in one place. For many years he has also served as the director of the Kenya: Made in the Streets Summer Program, a ministry that rescues children from the streets of Nairobi and provides them with a home, education, and vocational training.
But perhaps his most singular achievement is his first self-assigned project: to make orange cool—a feat he has accomplished by handing staff members orange shirts to wear during New Student Orientation every spring and fall, giving new students a taste of the color that will represent them during their time in Malibu. Le's official signature even reads "Hung Le, OBC," meaning Orange by Choice—a slogan created by alumni Campus Life employees back in the 1990s.
"I don't think of myself as making a living here. I have made a life here," says Le. "I found an incredible family who cared for me, nurtured me through difficult times, and came together to help bring my family from Vietnam over to the United States after a 16-year separation. God used this community to reunite us."
---
---
Dennis Lowe ('75, MA '77)
M. Norvel and Helen Young Endowed Chair in Family Life
Graduate School of Education and Psychology
When a teenaged Dennis Lowe left Los Angeles to attend Abilene Christian University in 1971, he never imagined one day becoming a double alumnus and an active member of the Pepperdine community for nearly 50 years—39 of which he has spent as a psychology professor at Seaver College and the Graduate School of Education and Psychology (GSEP).
Growing up in a family of six, Lowe's parents encouraged him to enroll at an affordable college. After moving to Texas, he assumed he would build a new life in a new state. But while on a break from school, the late Pepperdine Chancellor Emeritus Charles B. Runnels—a close friend of the Lowe family through the Inglewood Church of Christ—convinced Lowe to attend Pepperdine during its inaugural year at the Malibu campus.
"He was pretty persuasive and worked with my parents to ensure that it would be financially possible for me to transfer, so I found myself at Pepperdine in 1972 and never looked back," recalls Lowe, whose friendship with Runnels' son, Duke, led to the two young men becoming college roommates. "Those early years on the Malibu campus were incredible. With just a few hundred students, we knew almost everyone and were aware of being at the onset of something quite special."
During his first week in Malibu, Lowe's friendship with Duke and his wife resulted in a life-changing surprise: an introduction to then student Emily Scott, a 35-year Pepperdine staff and faculty member and Lowe's wife of 45 years. In 2006 the Lowes returned to Abilene Christian together as part of the school's centennial celebration to speak to students about relationships from a psychological perspective—a topic the couple has successfully mastered through their personal and professional endeavors.
As the M. Norvel and Helen Young Endowed Chair in Family Life in the Psychology Division of GSEP, Lowe has been an integral part of shaping the university that touched him deeply as a student, particularly as the founding director of the Boone Center for the Family, a licensed therapist at the Pepperdine Counseling Center, and a visiting professor in International Programs. A seasoned professor, Lowe teaches at several Pepperdine campuses as well as online while working with various University committees, pursuing research, advising students, and supporting fellow faculty as a course lead and coordinator.
"The best part of my job is interacting with students in the classroom," shares Lowe, who performed in the University's first-ever Songfest and remembers waiting for Firestone Fieldhouse to be constructed so he could attend home basketball games. "When I was a student, Pepperdine faculty demonstrated caring concern for me as well as a dedication to their roles as instructors and mentors. I hope that, in some small way, I can help to facilitate a similar experience for my students. At this point in my career, I also enjoy the opportunity to support, encourage, and mentor other instructors."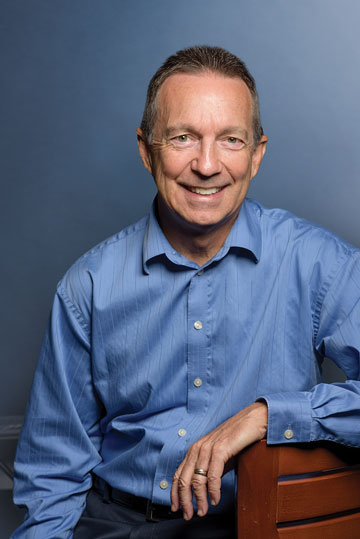 ---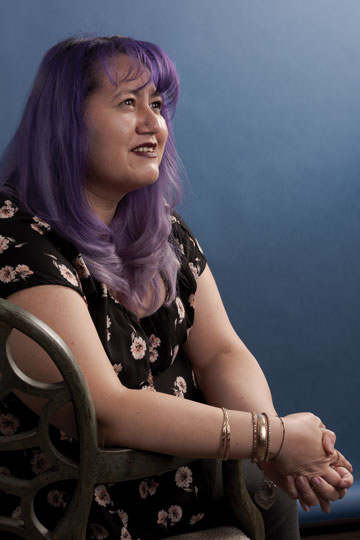 ---
Gabriella Miramontes ('01, MA '02, EdD '08)
Director, Center for Global Partnerships and Learning; Director, Excellence and Innovation Practices; Visiting Professor
Graduate School of Education and Psychology
As a child of immigrant parents who were unfamiliar with the American education system, Gabriella Miramontes didn't receive much direction about pursuing a college education and securing a professional career. But soon after getting married, she was accepted into the Graziadio Business School's BSM program and began working as an enrollment specialist at GSEP, where she eventually earned master's and doctoral degrees.
Today Miramontes serves as the director of the Center for Global Partnerships and Learning, as well as the director of excellence and innovation practices, and is a fulltime visiting professor at GSEP, where she works closely with her longtime mentor, Farzin Madjidi (MBA '88, EdD '91), the associate dean of GSEP's Education Division.
The two met more than 20 years ago when Madjidi was teaching Miramontes' statistics class at the Graziadio School. A shy and introverted student, Miramontes would often sit in the back corner of the classroom and refrain from participating in discussions. But when she attended a GSEP employee meeting to inquire about a job recommendation, Madjidi, without warning, announced to the entire group that Miramontes would be joining the doctor of education in organizational leadership program.
"I couldn't make him a liar, so at that moment I resolved to get my doctoral degree," Miramontes recalls, fulfilling a dream she had had since high school. "Because of that experience, Dr. Madjidi became my coach, mentor, and friend, whom I owe everything to throughout my Pepperdine journey." As a result, Miramontes found the voice she once struggled to share in front of others, noting that the doctoral program taught her to grow, gain confidence, and contribute to larger conversations on important topics, such as advocating for underrepresented groups, particularly women in leadership.
"Pepperdine has given me perspective on the value of the human spirit. Our faith is the cornerstone of what we do, and that is something that you don't see very often at other organizations," she says. "If I can support and nurture one student the way I was supported and nurtured here, then that alone makes coming to work every day worthwhile."
---
---
Shellee Warnes ('94, MDR '02)
Director of Operations, Straus Institute for Dispute Resolution
Caruso School of Law
Shellee Warnes was a nontraditional student who realized that advancing her career would require the pursuit of higher education. When a couple of her five sisters suggested that she enroll at Pepperdine, where she was already employed at the Seaver College Office of Admission, Warnes took a leap of faith and joined the bachelor of science in management degree program, followed by a certificate in dispute resolution and a master's degree in dispute resolution—all while working full time and raising three children with her husband, who was also employed by Pepperdine at the time.
In her current role at the Straus Institute, Warnes applies the problem-solving skills she acquired in the master of dispute resolution degree program on a daily basis, particularly while assisting students with their academic needs and coordinating management processes with faculty. "I know our academic programs inside and out," she says. "I am familiar with many of our classes and faculty from firsthand experience, and I think my enthusiasm for what we do and how we do it allows me to be successful in my role.
"Every professional team has a special bond, but I genuinely consider the Straus team as part of my family. Many of us have worked together for a long time, and I value each of those friendships," Warnes continues. "Our program also attracts a very diverse group of students from all over the world, and it is truly rewarding to hear them speak about how what they learned at Straus has changed their lives."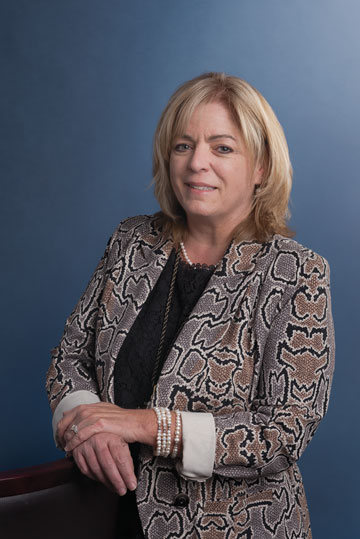 ---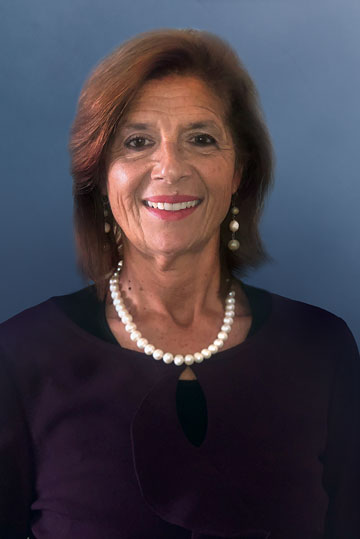 ---
Elizabeth Whatley ('84, MA '87)
Director, Florence Program
International Programs
Initially introduced to the University in 1978 during Pepperdine's first-ever Youth Citizenship seminar, Elizabeth Whatley spent a week at the Malibu campus and was immediately sold on the idea of a beachside Christian school. "Everything after that was history, and my life journey began," says Whatley, former president of the Delta Tau Omega sorority and longtime active member of the University Church.
"My education prepared me for my career in a way I did not expect," explains Whatley, who strives to be the type of positive and influential role model for her students that other staff and faculty were for her. As a student, Whatley was mentored by current University chancellor Sara Young Jackson ('74) and Laura Horwitz ('89), both of whom worked in the Campus Life office in the 1980s. "Their doors were always open for me to come in and talk to them about my goals and dreams, and they always had an open ear for me. They guided me through my entire four years as an undergraduate," she recalls.
As the administrator of the Florence program, Whatley fervently worked with Pepperdine Alumni Affairs during the pandemic to organize as many virtual reunions of the program as possible, helping alumni remain connected during a time of global isolation. "I love watching my students grow while they study in Florence. They enter the villa as one person and leave as another," she says. "The growth is so beautiful to witness."