A High-Impact Institution
Pepperdine Magazine is the feature magazine for Pepperdine University and its growing community of alumni, students, faculty, staff, and friends.
Lee Kats

Vice Provost for Research and Strategic Initiatives

Frank R. Seaver Chair of Natural Science Professor of Biology

Professor of Biology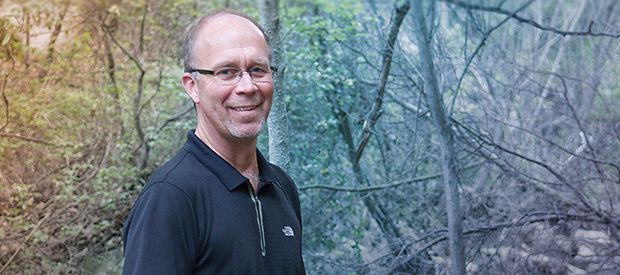 Often when I interview prospective faculty members, I inquire if they know higher education terminology, and specifically if they are familiar with "high-impact practices." It should not surprise me, but it always does, to see how many new PhDs are not familiar with the term.

This group of learning-focused activities in higher education has been empirically shown to be where students engage in the most impactful and meaningful learning. Measuring learning is still not something many research-oriented universities focus on and most new PhDs are coming out of programs narrowly focused on their discipline and less focused on how and where people learn. Pepperdine, on the other hand, has built much of the student experience both at the undergraduate level and at the graduate and professional school level around high-impact practices.

High-impact practices engage students in original scholarship and research with faculty mentors, service-learning experiences, international learning experiences, internships, and community-based course work and study. While Pepperdine is still not widely known as a research university, I am proud to report that Pepperdine faculty increasingly publish high-quality scholarly books, publish in the top discipline journals, and are receiving growing numbers of external grants and are being awarded larger and larger grant amounts. It is not uncommon now for a faculty member to receive a $250,000 grant or larger from an external foundation or agency.

However, in my role as a research administrator, I get to see up close just how passionate our faculty are when it comes to research and scholarship. For most, they do not only engage in research for their loyalty to discipline or their passion for the academy. They write external grant proposals because they know that these types of funded opportunities provide the support for students, both undergraduate and graduate, to learn with them in a side-by-side partnership where tough questions are explored and new answers are discovered. In other words, high-impact practices don't just impact students, but they enhance faculty learning and change faculty lives as well.

I have experienced this firsthand while developing courses with colleagues in Costa Rica and Argentina. I became a better teacher experiencing and seeing the social and environmental challenges of these two very eco-conscious countries. My courses back in Malibu began to include real-life examples of the challenges of biodiversity conservation in Costa Rica and Argentina while contrasting them with our own challenges to preserve species in Southern California.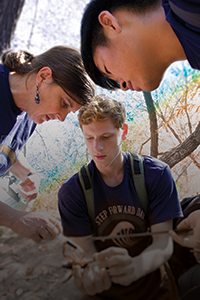 On these trips to remote places to study biology, I saw students who were uncertain about their careers quickly shift to dedicating their lives to education and improving society. Alumna Barbara Han ('02) experienced Costa Rica on more than one occasion as a Seaver student. She is now Dr. Barbara Han and is one of the premier disease ecologists in our country (read more about Barbara Han on page 14). Disease ecology is a topic that is of ever-growing concern around the world and is most recently illustrated by the spread of the Zika virus, one that Han has recently been investigating in mosquitos and primate species.

Similarly, Ryan Ferrer ('00) and Anjel Helms ('09) learned ecology with me during these tropical visits. Dr. Ferrer now dedicates his life to Christian higher education at a university in the Pacific Northwest and Dr. Helms assists farmers by using chemistry to manipulate and manage insect crop pests.

High-impact practices also involve service-learning and international study. As I look across all five of our schools, I see these types of activities growing in numbers and anticipate opportunities for students expanding. Pepperdine has long known, even before the empirical studies, that these experiences not only speak to the University's mission, but also change students' lives.

In similar fashion the University has recognized the unique learning opportunities afforded by these types of high-impact practices. Provost Rick Marrs has recently funded a new program that supports and encourages faculty and students to engage with local communities on issues of importance to that specific community. These are win-win propositions, where students will problem-solve with a team of Pepperdine faculty members in a scholarly partnership, and local cities and organizations will benefit from findings and results that will likely transform issues of importance. I look forward in a future piece to describing some of these partnerships and findings more specifically. The program is new and I anticipate the successes will be many.

Pepperdine does many things well, but we excel in high-impact learning opportunities. Recently, when our regional accrediting agency reviewed Pepperdine as part of our re-accreditation process, they acknowledged what we already knew: students are exposed to excellent programs of study at Pepperdine, and they are afforded some of the most unique learning opportunities offered at any university in the country.