Won by One
Celebrating 25 Years in Music Ministry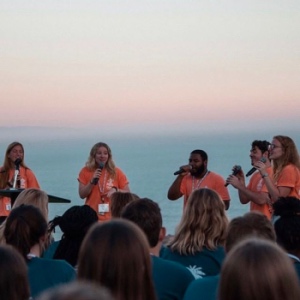 Won by One is a six-member a cappella performing group representing Pepperdine University in Malibu, California. Its members are undergraduate students chosen by audition each year; members must demonstrate musical ability, academic excellence, strength of character, and spiritual commitment. The group works in connection with the Office of Church Relations and the Office of Admission to strengthen ties between Pepperdine and Churches of Christ, and to recruit Christian students for the University.
What began in 1995 as a collaboration between the offices of Church Relations and Admissions, with the energy and passion of champions like Randy Gill and Alan Beard, Won by One continues to reach churches from coast to coast.
We look forward to all that lies ahead for Won by One and celebrate the many students who have been part of this legacy ministry.