Harbor: The Pepperdine Bible Lectures
Our Church Relations team has been praying for you ceaselessly and is thankful for your diligent faith in the midst of a challenging year.
We have held on as long as possible to make a final decision regarding Harbor 2021. Given all the factors, including gathering restrictions in place by the Los Angeles County Department of Public Health, as well as the safety and well-being of our speakers, teachers, and guests, we have decided it is best that we not meet in person as we had hoped. We share empathy for those suffering under this lingering pandemic, and we are especially mindful of the many difficulties being experienced by our churches.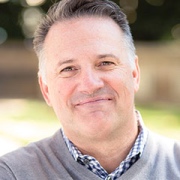 In lieu of our original plan, we are looking forward to hosting a one-day virtual Harbor on May 26, 2021, that will focus on the themes of our previously planned event: a time of challenge, renewal, and encouragement for all Christians, with an emphasis on ministers and other church leaders.
We are thankful to have Tod Bolsinger join us to go in-depth about leadership during these wild times, and we will provide other schedule details soon.
We were sad that because of the pandemic, we were unable to have our Harbor lectures on campus last May. However, we still want churches to have a chance to be blessed and challenged by the 2020 theme, Called and Sent: the Vital Role of the Church. That concept is now more important than ever! I prepared the following resources for you and your churches to use:
an eight-week study guide, looking at what Paul says about the church in eight of his letters, with brief videos to help class teachers or small group leaders prepare for leading others through the eight-week study
video messages by our keynote speakers on the 2020 theme:
"The Way" by Phil Brookman
"The New Creation" by Tiffany Dahlman
"Pillar of Truth" by Jason Locke
"The Family of Believers" by Jonathan Storment
"Aliens and Strangers" by David Ayres
"The Temple of the Holy Spirit" by Kyle Sapp
"The Body of Christ" by Jeff Walling
Watch for more details to come regarding our virtual May 26 Harbor.
Blessings to all of you!
Mike Cope
Director of Ministry Outreach