Harbor: The Pepperdine Bible Lectures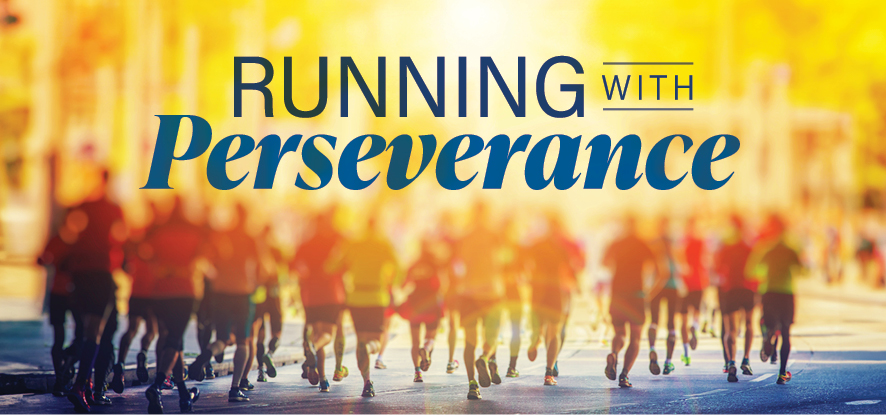 Harbor is a flagship event for the Office of Church Relations. It is an annual four-day conference at the Pepperdine campus in Malibu, bringing together Christians from across the nation and around the world, with education, fellowship, worship, and rejuvenation.

Save the date for the 2024 conference, "Running with Perseverance", April 30—May 3

Message 2024
Hebrews was a sermon ("word of exhortation" – 13:22) to believers who were wearing out. An apt image to describe them was: "feeble arms and weak knees" (12:12). Formerly, they'd been on fire and endured whatever came their way; now, they were needing to hang on (10:32-36).
Perhaps some of us can identify! Whether its weariness from rejection in society (as in Hebrews) or struggles in church leadership or the political divide that has cut through our churches—well, I'd guess many can identify with the image of a runner who's about to collapse.
What a brilliant reminder to us that Hebrews begins with an exalted view of Jesus—the Son who became a human, suffered and died, rose, was exalted to the presence of God, and who still intercedes for us. To revive a weary people, Hebrews points back to vital, ancient resources: the community, scripture, and (especially) the risen Christ!
The book of Hebrews begins with what seems like a ticker-tape parade. Jesus, the human now resurrected, is seated and enthroned at God's right hand (1:3; 8:1; 10:12; 12:2). Angels ‑ those ministering spirits sent to minister to God's people (1:14) —worship him!
We are not alone, dear friends. The Resurrected Son is now interceding for you (7:25); he is your forerunner showing the way (12:1-3), your high priest who understands your weaknesses (2:17-18; 4:14-16; 5:7-10), your savior who invites you to draw near to God (10:22).
Please join us as we let the ancient words of encouragement challenge us again to fix our eyes on Jesus (12:2) and to consider how we may stir one another on to love and good deeds (10:24).
Harbor Recordings & Resources
2023: "God Loves Forever"
2021: "Resilient Faith: A Day of Renewal for Church Leaders"
2020: "Called and Sent: The Vital Role of the Church"
2019: "A Broken Hallelujah"
2018: "The Spirit-Filled People of God"
2017: "Spiritual Rhythms: Scrolls for Robust Salvation"
2016: "Cruciformed: Living in Light of the Jesus Story"
2014: "Enter the Water, Come to the Table"
2013: "Can I Get a Witness? Faithfully Following the Lamb in Revelation"