Jeff Walling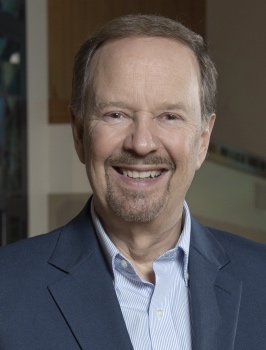 Director, Youth Leadership Initiative
For more than 20 years, Jeff Walling has been speaking before thousands each year in inspirational and motivational workshops and seminars across the globe. Having preached for some of the largest churches in the country, he is regularly called on to keynote for youth conferences. His international speaking schedule has taken him to lecture on five continents including a tour in South Africa, seminars in Japan and Australia, and presentations at the Kiev Polytechnical Institute in the former Soviet Union.
Jeff received his bachelor's degree from the University of California, Irvine in speech/communication, a master's degree in religion at Pepperdine, and an honorary doctorate from Hope University in Fullerton, California.
Prior to joining Pepperdine, Walling served as the preaching minister of the Providence Road Church of Christ in Charlotte, North Carolina since 1997. He also served churches in Orange County, California, for over 20 years.
Jeff serves as Pepperdine's Director of the Youth Leadership Initiative, working to raise up the next generation of young Christian leaders. Jeff and his wife Cathryn have three married sons: Taylor and Courtney, with children Finn and Imogen; Riley and Megan; Spencer and Gabby.