Mike Cope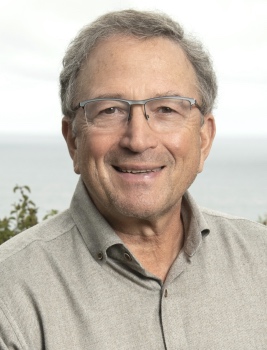 Director of Ministry Outreach
Mike Cope was a minister for 35 years, preaching at Pine Valley Church of Christ in Wilmington, North Carolina (1982-84), College Church of Christ in Searcy, Arkansas (84-91), Highland Church of Christ in Abilene, Texas (1991-2009), and the Golf Course Road Church of Christ in Midland, Texas (2011-2017).
In addition to directing Harbor, the Pepperdine Bible Lectures since 2013, he works with church leaders, speaks across the country, and directs Pepperdine's Sanctuary: Thriving in Ministry program, provided by the Lilly Endowment Fund.
Mike is the author of five books, including 2011's Megan's Secrets, and edited Wineskins magazine for 12 years. He also edited 21st Century Christian for 5 years, working with Helen and Norvel Young when they were the senior editors.
Mike and his wife, Diane, have been married 41 years. Their son Matt is a physician in Abilene, Texas; and Chris is a family therapist in New York City. Their favorite pastime is being with their three grandchildren.