Rick Gibson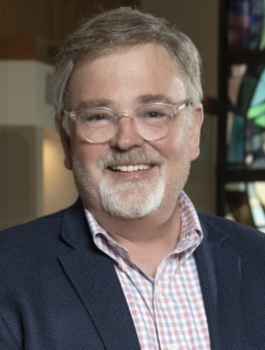 Senior Vice Chancellor
Rick Gibson (MBA '09, PKE 121), serves Pepperdine as senior vice chancellor charged with the task of enlarging Pepperdine's visibility, relevance, and influence in Los Angeles and other cities where Pepperdine is active. Gibson develops relationships with philanthropists and business partners, as well as corporate, government, religious, and community leaders, focusing his efforts on expanding Pepperdine's network. In his church relations role, Gibson guides this team in the development of programming for church leaders and leads the office that produces Harbor, the annual Pepperdine Bible Lectures as well as several ministry training programs in partnership with the Lilly Endowment.
Prior to joining the University in 1997, Gibson served for eleven years as a minister at the Mission Viejo Church of Christ in Orange County, California. An active volunteer in the community, he is a board member of the Los Angeles Chamber of Commerce and LA5 Rotary Club of Los Angeles, serving as president in 2020.
Gibson received his BA from California State University, Long Beach and his MBA from the Graziadio Business School.