Student Employee of the Year
What is Student Employee of the Year
Every spring, colleges and universities around the country coordinate a selection process to choose one student employee from their campus whose outstanding contributions and achievements through their work set them apart from their peers. The hard work and dedication shown by these students exemplifies how student employment is a high-impact practice that helps to prepare students for success in their future careers and the workplace. Starting with a nomination by the student's supervisor, all applications are accepted and then analyzed by a selection committee. The committee then decides who should be the recipient of the Undergraduate Student Employee of the Year, Graduate student Employee of the Year, Excellence in Service, Excellence in Leadership, and Excellence In Diversity, Equity, Inclusion & Justice. After a decision is reached, the honor of these awards are bestowed upon the chosen students and their work is celebrated during National Student Employment Week. The Undergraduate Student Employee of the Year will also move onto the National Student Employment Association (NSEA's) selection process for a chance to be named Sate, Regional, or the National Student Employee of the Year.
---
Year 2022
Undergraduate Student Employee of the Year: Hannah Cheng
Department: Pepperdine Libraries
Job Title: Marketing Assistant
Major: Integrated Marketing & Communications
Career Choice: Marketing / Advertising
"I loved the creativity, flexibility and remote work opportunities the job provided. For most student workers, they could not continue working when the pandemic hit. I am so thankful I was still able to work from home and my supervisor was very understanding and encouraging through it all!" - Hannah Cheng
"Hannah Cheng, a bright student with limitless potential once she graduates this spring, has been working for the Libraries since her first year at Pepperdine. She is trustful and independent, requiring little oversight on the job. She takes initiative, bringing well-thought ideas to the table. And she is a team player, communicating effectively with collaborators on projects and seeing them to full completion." - Pepperdine Libraries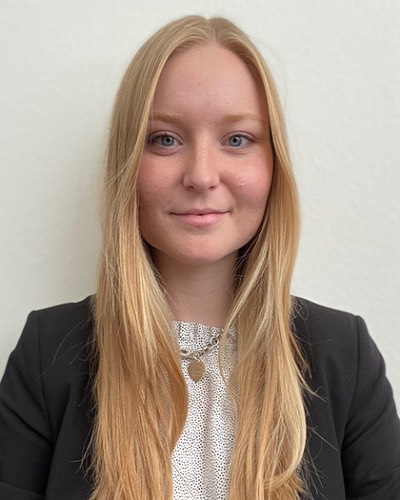 Graduate Student Employee of the Year: Giuliana Colon Roisenzvit
Department: RISE
Job Title: Graduate Student Assistant
Major: 2L Law School
Career Choice: Lawyer
"I love the people I work with." - Giuliana Colon Roisenzvit
"Giuli is always ready to serve wherever is needed...Giuli demonstrates career management when she balances a full course load as a law student with the great deal of tasks that are assigned to her. With Giuli being a graduate student employee, the more high-level tasks are assigned to her, and she utilizes every opportunity to learn and grow." - RISE
Excellence in Service: Regann Flynn
Department: Student Health Center
Job Title: Student Worker
Major: Political Science
Career Choice: Lawyer
"The environment at the Student Health Center is helpful, collaborative, and welcoming." - Regann Flynn
"Having her steady presence amidst the chaos of the pandemic has allowed our office to continue with much needed albeit tedious tasks that are essential to the excellence of our operations. We are so fortunate to have had her talents shared with us and we will miss her when she graduates this April." - Student Health Center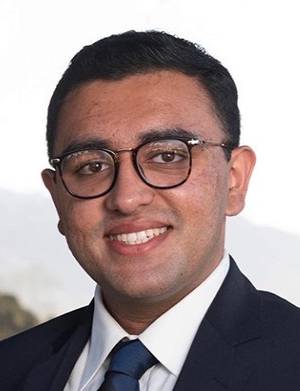 Excellence in Leadership: Sahej Bhasin
Department: Pepperdine Graphic and Pepperdine Fund
Job Title: Director of Advertising (Graphic) & Associate Supervisor (Fund)
Major: Business Administration
Career Choice: Management Consultant
"I love how I am able to engage with alumni from all different schools at Pepperdine who experienced the same things I have at the university. Hearing about their experiences, making LinkedIn connections beyond our calls, and allowing them to reflect upon their favorite memories and provide contributions towards their favorite organizations is tremendously rewarding." - Sahej Bhasin
"He is what George Pepperdine talks about when this school was founded: A purpose driven servent leader. Sahej serves his classmates, his job, and Pepperdine to the highest degree and remains confident and humble during the process. He treats all clients as important and he is able to maintian his own in negotiating with CEOs. Over the past year, he has exceeded our expectations in sales, professionalism, and innovation. He has earned the respect of his peers and the community." - Pepperdine Graphic
"Sahej is what Pepperdine is all about: Purpose, Service, and Leadership. From the day I met Sahej, he has consistently exceeded my expectations. His can do attitude, enthusiasm, hard work, and commitment to his job and Pepperdine is very impressive." - Pepperdine Fund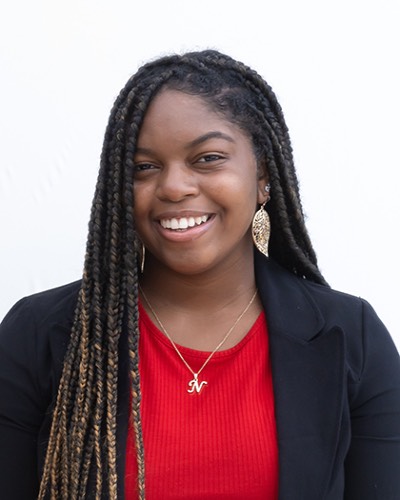 Excellence in Diversity, Inclusion, Equity and Justice: Naya Edwards
Department: Intercultural Affairs
Job Title: ICA Student Intern / ICA D.E.I Intern
Major: Sports Medicine
Career Choice: Physician Assistant
"I love being able to use my platform to uplift others and amplify their voices." - Naya Edwards
"Naya is responsible for creating content in honor of heritage months and shining a spotlight on faculty/staff members to represent their respective cultures. Naya is organized and inspired to advocate for students at ICA and at pepeprdine. She is creative with he concepts in celebrating cultures and diligent in her tact. In total, Naya demonstrates not just an awareness of diversity and inclusion, but a heart for advocacy." - Intercultural Affairs
View 2022 Program for more information about each nominee
---
View Past Student Employee of the Year Nominees
2021 Student Employee of the Year Awards Ceremony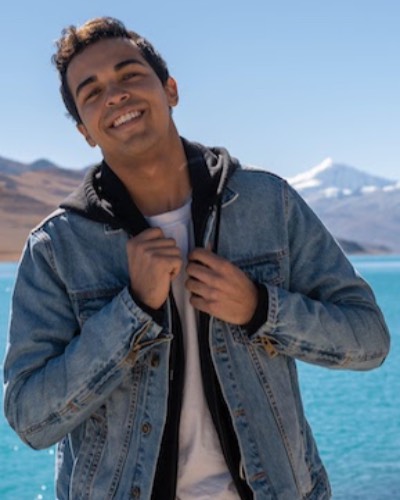 Undergraduate Student Employee of the Year: Derek Pinto
Department: Jumpstart
Job Title: Team Leader and Intern
Major: Sports Medicine
Career Choice: Physician Assistant
"I work with so many great, like-minded individuals with the same goal of combatting the education gap as well as working with classrooms full of fun and energetic children. The people I've worked with, sessions created, and experience gained have all been super amazing these past 3 years with Jumpstart and I wouldn't change it for anything." - Derek Pinto
"Derek Pinto is a standout student leader. This is Derek's third year working with Jumpstart and his second year in leadership. Derek has been a pillar of the Jumpstart program these past two years serving as a team leader and intern. As his supervisor, I know I can count on Derek to get his job done, and then ask what else he can support with to make Jumpstart a success. Derek consistently takes on additional work, shows initiative, and goes above and beyond for the mission of Jumpstart which he is deeply committed to." - Jumpstart
Graduate Student Employee of the Year: Sepideh Agahi
Department: PGBS Student Engagement & Success - Clinics
Job Title: Graduate Assistant
Major: Master of Psychology
Career Choice: Psychologist and Therapist
"My favorite part about my job is learning from my director, intake interviews, and working with clients!" - Sepideh Agahi
"Ms. Agahi's work ethic and professionalism is exceptional. She prioritized the needs of the clinic and our clients, and was approved to devote extra hours while we worked to quickly transition clinic activities so that we could continue to provide therapeutic services to our clients during the pandemic, with the least amount of disruption possible. In her work in our clinic, Ms. Agahi quickly emerged as a leader. She is able to support a collaborative group effort, and is committed to promoting teamwork." - PGBS Student Engagement & Success - Clinics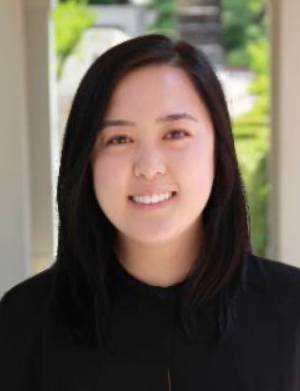 Excellence in Service: Candy Shim
Department: PGBS Student Engagement & Success
Job Title: Writing Consultant
Major: Masters in Global Business
Career Choice: Creative Project Management
"I enjoy the interactions I get to have with my fellow peers at Graziadio, especially those from different programs. Also, I love my weekly catch-ups with my supervisor, Emily! You're the best!" - Candy Shim
"Candy has been a wonderful graduate student employee for us this year. She has been incredibly reliable and has demonstrated sound judgment and ability to work independently, which has been crucial in the online environment. She truly goes above-and-beyond before, during, and after tutoring sessions to ensure that the students she is tutoring have a personalized experience and individualized resources to support their success. When not actively tutoring, Candy takes it upon herself to complete LinkedIn Learning trainings, watch webinars, and do research to gain more knowledge for her position." - PGBS Student Engagement & Success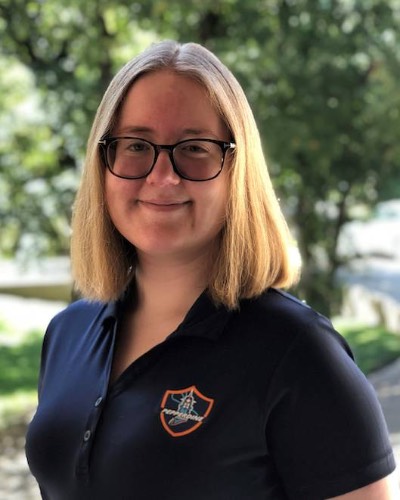 Excellence in Leadership: Grace Ramsey
Department: Campus Recreation
Job Title: Pepperdine Esports Team Manager
Major: Philosophy; Rhetoric & Leadership
Career Choice: Attorney in the Gaming & Esports Industry
"I love being a part of Pepperdine Esports because I love being able to provide these awesome teams for students to compete in and the broader gaming community on campus. Everyone I work with is awesome, and my supervisor, Robb Bolton, is an amazing mentor and supporter for all his employees." - Grace Ramsey
"In the past year Grace has successfully been able to manage the esports team through a completely virtual environment without the team losing any momentum due to the pandemic. The esports team has been competing this entire school year and has even grown and added a new game thanks to her efforts. This is the only club sports program at Pepperdine that has been able to stay connected and engaged during the campus closure. Grace has partnered with two other major organizations to create a pilot Esports Mentorship program by which Pepperdine Esports will become mentors for high school esports students." - Campus Recreation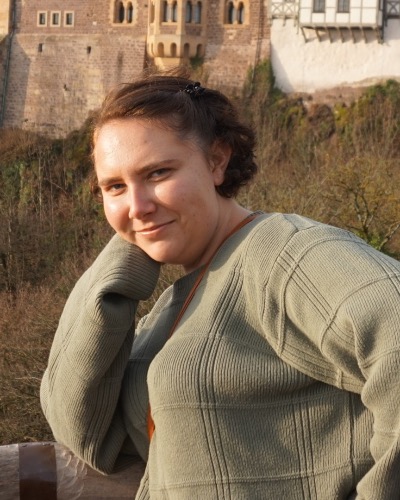 Excellence in Diversity, Inclusion, Equity and Justice: Mary Buffaloe
Department: Center for the Arts
Job Title: Box Office Lead
Major: Creative Writing
Career Choice: Poet
"When I did come into Smothers to do my shift, I'd know that just for a bit, I would be happy. My day could have been awful and exhausting, but when I would sit in my chair and spin around to say hi to my friends, I was purely happy." - Mary Buffaloe
"Mary emerged early as a skilled leader and a fine representative of the Center for the Arts and Pepperdine University. Over the last four years, she has proven herself in both her work and her relationships with her fellow student workers and CFA staff members. We are never afraid to leave a task in Mary's hands and she approaches even the simplest of tasks in a way that helps grow efficiency and improve the experience of our patrons. Mary always manages to handle the high-pressure moments with grace and kindness." - Center for the Arts
2020 Student Employee of the Year Awards Ceremony
2020 Pepperdine Undergraduate Student Employee of the Year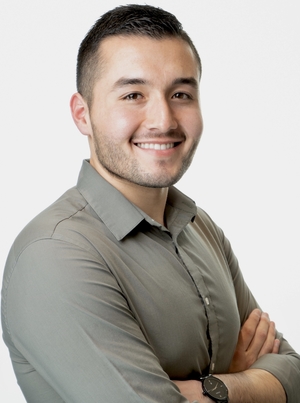 Department: Student Health Center
Supervisor: Andrea Kollerbohm
Gabriel Garcia was also named California State Student Employee of the Year by the Western Association of Student Employment Administrators!
2020 Pepperdine Graduate Student Employee of the Year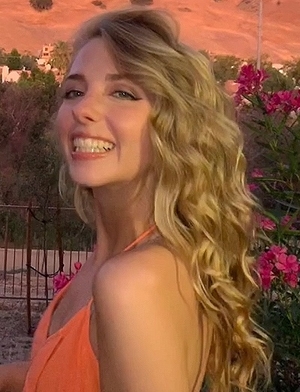 Department: Student Engagement and Success
Supervisor: Emily Guetzoian
2020 Student Employee of the Year Finalists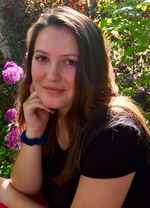 Tryphena Clair
Boys & Girls Club
Daniel Kibuuka
Drescher Library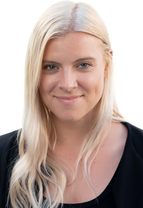 Amanda Langston
Human Resources
Jared Lee
Campus Recreation
Michelle Okinedo
Waves On Call
2020 Student Employee of the Year Nominees