45th Annual Pepperdine Associates Dinner
In 2007 Pro Football Hall of Famer Tony Dungy led the Indianapolis Colts to their second Super Bowl championship, becoming the first African American coach to win a Super Bowl. 
In Dungy's 2019 book, The Soul of a Team, the former NFL defensive back draws upon his decades of experience in coaching to explore the impact that deep personal relationships, strong mentor-leadership, individual growth, and long-term sustainability can have on the development of effective teams.
At Pepperdine, The Soul of a Team captures how Waves have come together in the midst of both success and adversity. As the University community and our alumni reflect on the challenges and triumphs we have collectively endured in the last year, The Soul of a Team is an opportunity for us to explore the heart of our "togetherness."
Join Pepperdine for an inspiring evening on May 15 as president Jim Gash and Dungy discuss the power of our uncommon sense of spirit—anchored in community, scholarship, and faith—to propel us and our extraordinary mission forward.
Raffle Tickets
Enter the raffle to win a weekend at a Malibu Beachfront Home. Contact University Events at 310.506.4448.
Date
Saturday, May 15, 2021
5 PM Pacific Time
Location
Virtual

Contact Us
Pepperdine University
University Events
24255 Pacific Coast Highway
Malibu, CA 90263
---

Keynote Speaker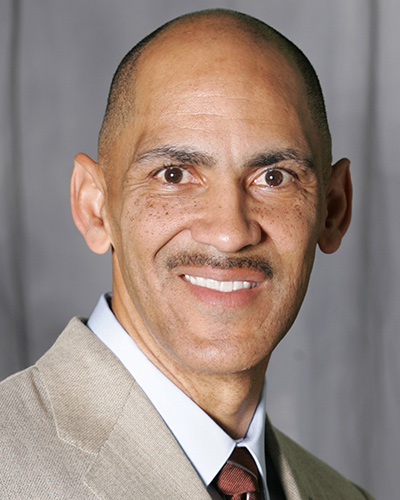 TONY DUNGY
Former Head Coach, 2007 Super Bowl Champion Indianapolis Colts
Football Analyst, NBC Sports
As one of only three individuals who have won the Super Bowl as both a player and a coach, Tony Dungy has had a remarkable career in the NFL. Starting his professional football journey as a safety with the Pittsburgh Steelers, Dungy moved to the sidelines at age 25, kicking off a coaching career that emphasized decency and respect. During his 13 seasons as head coach of the Indianapolis Colts and Tampa Bay Buccaneers, Dungy's teams averaged more wins in the regular season than those of any head coach in NFL history, and in 2007 he became the first African American coach to lead his team to a Super Bowl win.
Dungy's achievements off the field may be even more impressive than his NFL success. Upon retirement he became an Emmy-nominated analyst for NBC's Football Night in America. He also became an author, writing best-selling self-empowerment titles including Uncommon: Finding Your Path to Significance, in which he reflected on lessons he learned from his parents, his career, and his faith. Dungy now devotes his passion to programs that uplift him, such as the Fellowship of Christian Athletes and the Dungy Family Foundation, which he and his wife founded to strengthen, sustain, and empower communities in need.
---

Enter the Raffle for a Weekend in Malibu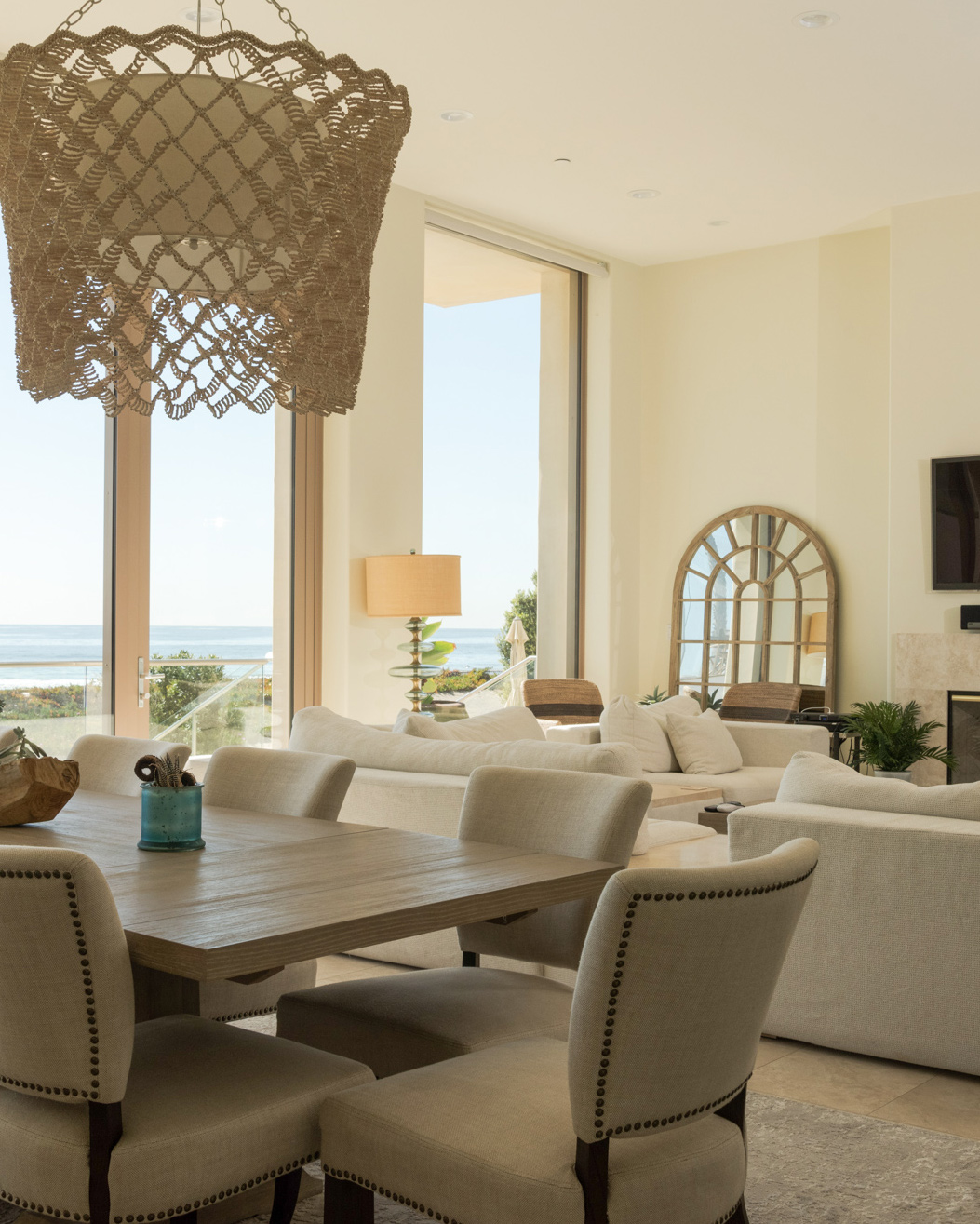 Enjoy a weekend in Malibu at an exclusive three-bedroom, fully furnished beachfront home located on Broad Beach. With a patio for sunning and sunset walks on the shore, drink in breathtaking views of the Pacific Ocean while you relax with loved ones. Minutes from fine dining and shopping, savor a Malibu weekend that is nothing short of spectacular. Tickets are $100.
Package includes:
Two-night weekend stay for up to six guests

$1,000 Visa gift card for any travel-related expenses (airfare, rental car, meals)

Dinner for up to six at Kristy's Malibu

Welcome gift basket upon arrival





Beach home is subject to availability and must be used by June 2022. Please note that the home is accessible only by stairs.
---
George Pepperdine Society 2021
New Inductees and Sustaining Members
The George Pepperdine Society was established to recognize those special friends who have made monumental commitments to the University during their lifetimes.
The Ahmanson Foundation
Jeanette and Michael (JD '74) Bidart
Kara and Brett Biggs
Stephen P. Birch (MDR '17, EdD '18)
Brenden Mann Foundation
Jennifer and Roger Brown
Noelle and James Burkey
Julie and James Cardwell
Courtney Bryan-Caron and Paul Caron
Joanne and Clark ('77) Cowan
Joan and Robert Cummins
Chana and Jerel ('99) Davis
Gretchen and Jeffrey (JD '94) Davis
Marlyn ('90, JD '94) and Robert Day
Nancy De Liban and Jacob Arias
Lucia C. Dean
LisaKay Epstein
The Fletcher Jones Foundation
Kalli O'Malley and Terry Giles (JD '74)
Ann and Samuel Ginn
Pamela and Stephen ('80) Hackett
Jolyn ('02) and Seth ('02) Haye
Chavi Hertz
Blanche and Peter Johnson
Melanie and Jeffrey ('91) Johnson
Amber ('99) and Jeremy ('02, MBA '04) Johnson
Judicial Arbitration and Mediation Services
Dina and Frederick Leeds
Keri and Denny ('65) Lewis
Lilly Endowment Inc.
Kimberly and Don Lindley
Tammy and Scott (JD '82) Mager
Henry Salvatori and Joyce Mandell
Chandra ('99, JD '02) and Adam ('99) Melton
Lisa and Michael Meyer
Miramar Property Investment Company
New Venture Fund
Rosebud and Eddie ('66) Ngo
Martha T. Norman
Geoffrey H. Palmer (JD '75)
Lily and Kib Pearson
Pilgrim Foundation
Agatha and J. Anthony ('93) Precourt
Terri and Michael Pretiger
Susan (EdD '86) and Donald Rice
Sarah Scaife Foundation
Margaret and Gerald Sheppard
Christine and Robert (JD '05) Simon
Lee and Larry Sisson
Lisa Smith Wengler
Sunset Haven Inc.
Anne and Gregory Thorson
Rozanne and Deryck van Rensburg
Stasia (MBA '13) and Michael (MBA '16) Washington
John F. Wilson
Platinum Sponsor
Jolyn ('02) and Seth ('02) Haye | Morgan Stanley
Sapphire Sponsors
Kathy and Lou Colombano
Janet Kerr ('75, JD '78)
Topaz Sponsors
Ernest Maldonado (BSM '76, MP '80)
Alice and Ken Starr