Jack McManus
Professor of Education, Graduate School of Education and Psychology
Since 1976, Jack McManus has been living a dream.
"I used to say to [chancellor] Norvel Young, 'Pepperdine is like a movie, and I want to see how the movie unfolds,'" he says, "I'd never work any place else."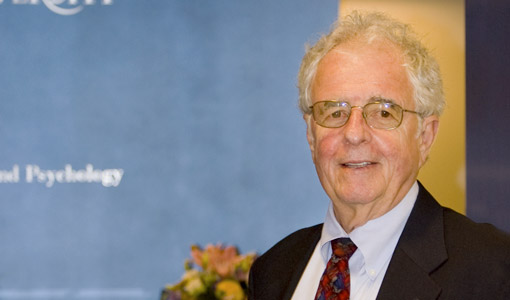 While currently serving at GSEP as professor and "Ed. Tech" doctorate program co-founder, McManus has worked all over Pepperdine, from serving as the Director of Campus Computing in the 70's to heading up the University's Residential MBA program in the 80's. He also has the unique distinction of having had an office in all of Pepperdine's five schools and having taught in three. "I'm very grateful to the University for letting me basically do what I want," he says, wryly, "it's been a great place."
His years of service have built the University to an internationally renowned academic institution, and he's witnessed it first-hand. "I've traveled with students to France, England, Germany, Mexico, and Washington, DC, and I've never heard anyone say a negative thing about Pepperdine. The reputation of the school is impeccable – it's fun to be a part of that."
An avid fan of Pepperdine athletics, McManus holds season tickets to Pepperdine basketball, and loves seeing a baseball game overlooking the ocean with players just about to join the major leagues. "It's neat to see a small Christian university like Pepperdine compete with the 'big boys.'"
More than anything, it's the connection with students that keeps him going. And, like most Pepperdine professors, that teaching experience doesn't end in the classroom or even with graduation. "The best course is the one that doesn't end with the last class. I think people here care. I still chat online and trade e-mails with grads, talking about issues and their careers."
"Best job in the world," he proclaims to anyone within an earshot, "I can't believe they pay me to be here." He'd better watch out or Payroll might "remedy" that problem for him.
You can reach Jack McManus via email at jack.mcmanus@pepperdine.edu.
Read other stories and testimonials