Membership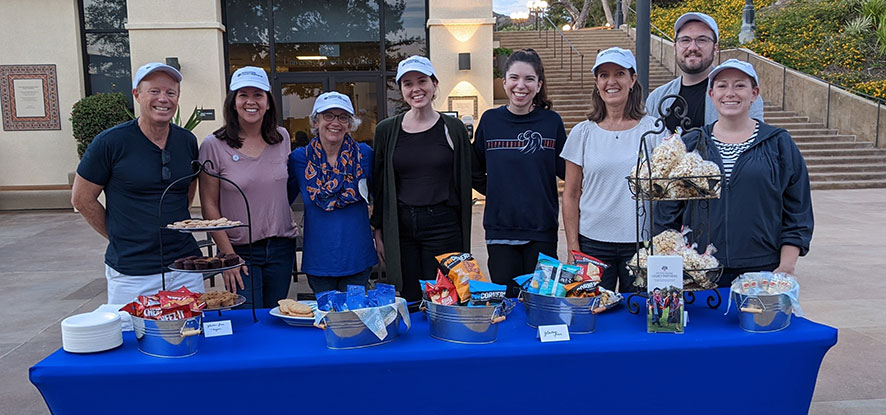 PLP looks to tomorrow with great hope and expectation. The need is greater than ever with rising educational costs, so we invite you to join us in a common goal of helping support Christian young people who seek to take advantage of Pepperdine's superior training.
Become a Member: Welcome! Contact us at plp@pepperdine.edu to find out more and how we can partner together to serve our students.
Membership Levels
PLP Member: $100 annually
PLP Student Member: $25 annually
A one-time membership contribution of $1,000 or more entitles you to participate for one year in the Pepperdine Associates program with all its benefits, including the annual Associates Dinner.

Get Involved
Participate in your Local Area
We have members all across the US as well as scattered around the globe. We invite you to join with other PLP members in your area to host a fundraising event, perhaps a Pepperdine admission night for students, host a membership drive at your church, or join us in Malibu for one of our local events. From our long-standing fundraisers championed by groups like the Bakersfield soup kitchen or Glendale's student care packages, our devoted members continue to find creative ways to fund scholarships for Church of Christ students.
Volunteer
Whether it's serving pie at Harbor: the Pepperdine Bible Lectures, providing a booth at our Fall Festival, greeting our Helen Young Scholars during New Student Orientation, or writing notes to our new PLP students, there's always something to do. Do you have a creative idea? We would love to hear it.
Serve on the National Board
We couldn't function without the help of our invaluable volunteer Board! Leadership positions are held for a minimum of one year in a variety of roles.
If you would like to know more about serving with PLP in any way, please call 310.506.4567 or email plp@pepperdine.edu for additional information.