eSquared for Church Leaders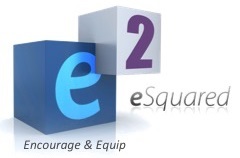 eSquared seminars for area ministers and church leaders provide resources and networking throughout the year.
Typically offered at the Pepperdine campus in Irvine and in the Bay Area, these sessions provide opportunities for ministers to not only receive training and ministry tips, but also time to connect with each other and be encouraged. If you would like to be added to these invitations for either Irvine or the Bay Area, please contact us.
---
eSquared: Bay Area
Thursday, October 28, 2021

10:30 AM—3 PM
Lake Merced Church of Christ
777 Brotherhood Way
San Francisco, CA 94132
We look forward to being in-person again with our church leaders! Our speakers will be Mike Cope, Ron Cox, and Rick Gibson. See their topics and bios below.
Lake Merced Church of Christ will graciously host our sessions, which will take place indoors with lunch served outside on the patio. We will be following all health and safety protocols for San Francisco County as well as Pepperdine. Please bring a mask to wear in the building. You may choose to wear it at other times as well for your own protection.
---
The Meek and Mild Burden (Matthew 11:28-30)
In uncertain and taxing times, we're weighed down with worry, frustration, anger, and on and on. Jesus wants us to exchange the weight of the world for the weight of his yoke, a yoke which he says is easy and light. Jesus also says his teaching will result in "rest for our souls." We'll consider the rest Jesus offers and how it is directly connected to Jesus being "gentle and humble in heart," a much-needed message in our polarized, pandemic-burdened times.

Ronald Cox is a professor of religion and associate dean of international programs at Pepperdine University where he has taught New Testament and Church History since 2005. Ron's research areas are ancient Judaism, early Christian beliefs about Christ, Philo of Alexandria, and Paul's Letter to the Colossians. He received his Master of Divinity from Pepperdine University in 1995 and PhD in Theology from Notre Dame in 2005. Ron and his wife Shelly have four sons, Paul, Samuel, Joel, and Eliot, and worship with the Camarillo Church of Christ.
---
No Other Jesus
Every generation is tempted to create Jesus in their own image. Part of the brilliance of Paul as he worked with churches was to insist on the cruciform story of Jesus that formed communities who would live in ways that fit that story. This challenge sits right at the heart of ministry today!
Mike Cope was a minister for 35 years, preaching at Pine Valley Church of Christ in Wilmington, North Carolina (1982-84), College Church of Christ in Searcy, Arkansas (84-91), Highland Church of Christ in Abilene, Texas (1991-2009), and the Golf Course Road Church of Christ in Midland, Texas (2011-2017). Mike is the author of five books, including 2011's Megan's Secrets, and edited Wineskins magazine for 12 years. In addition to directing Harbor, the Pepperdine Bible Lectures since 2013, Mike works with church leaders, speaks across the country, and directs Pepperdine's Thriving in Ministry and Thriving Congregations programs, provided by the Lilly Endowment Fund.
---
Headlines from the Post-Quarantine Church Forums
Last summer, as the nation appeared to be coming out of the pandemic, Heritage21 and The Christian Chronicle hosted six online forums for church leaders throughout the US designed to identify and address challenges and opportunities present in the pandemic moment. While some of the responses were predictable and others hopeful, many concerns came to light. Rick Gibson, who serves on the board of Heritage21, will share in a pre-recorded message the headlines that came out of those forums.

Rick Gibson serves Pepperdine as senior vice chancellor charged with the task of enlarging Pepperdine's visibility, relevance, and influence in Los Angeles and other cities where Pepperdine is active. In his church relations role, Gibson guides this team in the development of programming for church leaders. Prior to joining the University in 1997, Gibson served for eleven years as a minister at the Mission Viejo Church of Christ in Orange County, California. An active volunteer in the community, he is a board member of the Los Angeles Chamber of Commerce and LA5 Rotary Club of Los Angeles, serving as president in 2020.