eSquared for Church Leaders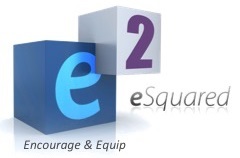 eSquared seminars for area ministers and church leaders provide resources and networking throughout the year.
Typically offered at the Pepperdine campus in Irvine and in the Bay Area, these sessions provide opportunities for ministers to not only receive training and ministry tips, but also time to connect with each other and be encouraged. If you would like to be added to these invitations for either Irvine or the Bay Area, please contact us.
eSquared Online
Heading into the fall, there are questions and issues with which all church leaders will need to deal. Jeff Walling will host an eSquared gathering with presenters who bring information and perspective to help us lead with compassion and wisdom. These leaders discuss current challenges from political, emotional, and theological perspectives.
Join us as we approach the fall with courage and hope. This is one you won't want to miss.
September 15, 2020
10:15 AM—12 Noon

"Preparing Your Church for the Political Season"
If your church isn't yet feeling the tension of the coming election...it will! We have two Christian legal experts from Pepperdine who will talk about the 2,000 year history of the place of politics in church and the legal side of the issues we face. They will also share what churches can and can't do in the area of political activism.
Curt Portzel
Executive Director, Center for Estate and Gift Planning at Pepperdine

Aaron White
Associate Director, Center for Estate and Gift Planning at Pepperdine
---
"I Love a Parade: Paul's Timely Description of Leadership in 2 Corinthians"
A favorite eSquared presenter, Mike will help us look at preaching and teaching from God's word during this challenging time. Looking into Paul's ministry to the church at Corinth, he will guide us through Paul's leadership advice to this famously divided church.
Mike Cope
Director of Ministry Outreach at Pepperdine
---

"Long-Haul Leadership: Leading in a Season of Lasting Uncertainty"

Jeff Walling will bring information and encouragement from the world of counseling and church leadership. How do effective leaders in uncertain times deal compassionately but effectively with a congregation feeling a range of emotions? Jeff will point us toward the long view while sharing practical ways to lead in uncertainty.
Jeff Walling
Director of Youth Leadership Initiative at Pepperdine
---
Watch Previous Online Sessions