Harbor | PBL 2019: Now Hiring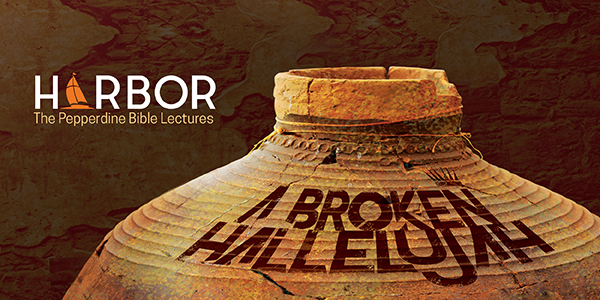 We're so excited about Harbor 2019 the 76th Annual Pepperdine Bible Lectures!
Each summer right after the Spring semester, thousands of visitors come to Pepperdine from all over the world for 4 God-focused, soul-lifting days of programs and fellowship. For it to go smoothly, we rely on the hard work and dedication of 100 student workers!
This couldn't happen without you!
April 30-May 3, 2019
$$$ with extra hours as early as Thursday, April 25! $$$
Applications due: Friday, February 8, 2019
On-Campus Housing and Residence Life
Housing is available on campus beginning Sunday, April 28, for those who need it. 
(Harbor attendees are housed in the freshmen Residence Halls, Lovernich, Towers, and Drescher.)
If you already live in the residence halls, you will stay in your current on-campus housing until Sunday, and then move into your Harbor housing. HRL will notify you of exactly when that move will take place on Sunday. Your ID card will provide you with access to both your former room and your new room while you make the transfer. Note: There will be a $25 charge to your account from HRL for staying in your room until the switch.
Keep in mind that other students will be moving out while you are moving in. Please be patient and helpful.
We will NOT have a place for you to store your belongings from your dorm or apartment if you don't want to move it to your Harbor location. 
If you cannot work Harbor 2019, we cannot house you. If you plan to register to attend Harbor (instead of working) and stay in the guest housing, move-in begins on Tuesday, April 30, at noon.
If you are abroad or do not live on-campus currently, you may need to find temporary housing with friends/family until Sunday.
If you are attending Summer Session 1, you will move into your summer school housing on Sunday, May 5. You cannot move into your summer school housing until this time. HRL will coordinate details with you.
Meals Provided
The following meals will be provided for you during Harbor:
Sunday dinner (come-and-go pizza & salad) 6PM at the picnic area/volleyball court by Miller (Res Hall 15)
Monday breakfast (at the mandatory student training, 8:30-10AM in Hahn Fireside Room)
Monday lunch 11:30AM-2PM (using your staff meal ticket at Waves Cafe for 1 entree and side, 1 drink)
Tuesday lunch through Saturday breakfast (using your staff meal ticket at Waves Cafe or Amphitheatre Grill)

Hours for Waves Cafe: 6-8AM  /  12:15-1:45PM  /  4:30-6PM (Tuesday-Friday)
Hours for Amphitheatre Grill: 12PM-6:30PM (Tuesday-Friday)

Saturday lunch (mandatory wrap-up in Amphitheatre at noon)
Other than these, you will be responsible for your own meals. 
Everything will be open except for Nature's Edge and Oasis.
Employment Rates
Work officially begins Monday, April 29, at 8 AM.
You will be responsible for maintaining your own timesheet in Kronos. (Student Employment can help if you haven't used Kronos before.)
We cannot hire you if:
You plan to go to Jordan or Madrid since those programs leave on May 1.
You plan to not work the full week.
You have another job that week and can't fulfill your responsibilities with this one.
You cannot work more than one 40-hour Pepperdine job during this time! Students who work for Sodexo or Follett Bookstore are exempt from this. The reason for this is: Since you will work approx. 40 hours/week for Harbor, any other Pepperdine-paying jobs would kick you into overtime that your other employer would be expected to pay.
If Student Employment does not have an I-9 on file for you, please contact them at (310) 506-4177 or student.employment@pepperdine.edu.
Pay rate is $13.25/hour. Class B shuttle drivers have a higher pay rate.
Overtime occurs occasionally, with approval by Church Relations staff members.
Be prepared to work 40 hours/week. See each of the division details for more specifics.
You may not leave the campus earlier than 1 PM on Saturday, May 4, so make any flight arrangements accordingly.
Positions Available
Read these carefully and pick your TOP THREE for the application.

AUDIO/VISUAL TECHNOLOGIES
You would be assisting Pepperdine's A/V staff with sound and projection in assigned locations. You must have some general knowledge of tech setup as well as how to operate PowerPoint and feel comfortable working with tech equipment. Training will be provided, but the more knowledge you have, the better.
Pay rate is $13.25/hour. (13 students needed)
CLASSROOM SERVICES
You would be responsible for checking classroom quality throughout the day, prepping and storing the recording devices and instruction sheets for each class, assisting speakers as needed, and counting attendance. Friendly workers who are comfortable with technology are needed.
Pay rate is $13.25/hour. (12 students needed)
FIELDHOUSE PRODUCTION
Under the direction of the Producer and technical crew, you would be assisting with projection, sound, cord wrangling, and other odd jobs as needed during the morning sessions, as well as morning and evening keynotes. Workers need to be reliable and take instruction well.
Pay rate is $13.25/hour. (3 students needed)
HOUSING
You will be working directly with guests staying on campus, handling any issues they may have related to their housing assignment. Tasks range from lowering beds to moving someone to a different location. Friendly, hardworking students who can juggle multiple jobs with a pleasant demeanor are vital to this role since you will be cross-trained to assist in Lecture Central as needed. Heavy lifting required.
Pay rate is $13.25/hour. (4 students needed, 2 per shift)
LECTURE CENTRAL
You will serve as the "front desk" for guests and speakers during the week, assisting with last-minute registrations, answering phones, handling housing issues, and more. This role is for those who shine in a fast-paced, customer-oriented environment where quick thinking, going above and beyond are routine. Strong knowledge of the Bible Lectures and its registration system are helpful.
Pay rate is $13.25/hour. (8 students needed, 4 per shift)
MAKING WAVES CHILDREN'S PROGRAM
Directed by Laureen Henegar, the Making Waves Children's Program is a Vacation Bible School-style program for children from infants to 11 years of age. Three sessions are offered; morning 8-10:30AM; afternoon 1-4:30PM; and evening 6-9PM. During the morning and afternoon sessions, children rotate through different stations where they enjoy games, crafts, snacks and Bible stories. You would be responsible for interacting with the children by leading them through the different stations as a crew leader, station leader, or song leader. It's more than babysitting, you will have the opportunity to have just as much fun as the children by getting involved with their activities. So, if you love being silly with the kids, this job is for you. The Curriculum will already be prepared by the director. All the materials needed for crafts, games, snacks, etc. will be ready for you as well. A larger crew will work afternoon and evening sessions; the smaller crew will work morning sessions and will be cross-trained to help with another division. A mandatory one-hour Protection of Minors training will be scheduled prior to the event.
Pay rate is $13.25/hour.  (40-45 students needed)
MEAL SERVICES

You would be responsible for selling meal tickets, tallying sales at all meal times in the Waves Cafe and at the Amphitheatre Grill, as well as direct guests to and taking counts for special meal programs. Interaction with guests occurs on a daily basis, so we need friendly, responsible workers who are good with numbers. 
Pay rate is $13.25/hour. (11 students needed)
RECORDING UPLOAD
Working with the Payson Library liaison, you would be responsible for picking up the SD cards of class recordings from Lecture Central daily for upload to iTunes U. Access to a personal Mac laptop is helpful. Hours are minimal, so you would also serve with the morning Making Waves crew, including the mandatory one-hour Protection of Minors training.
Pay rate is $13.25/hour. (2 students needed)
SOCIAL MEDIA
Under the direction of Pepperdine's social media director, you would provide content to PBL's Twitter, Instagram and Facebook accounts, attending sessions and uploading photos and info. Tech-savvy, self-motivated, and responsible individuals with a strong knowledge of PBL are vital.
Pay rate is $13.25/hour. (2 students needed, 1 per shift)
TRANSIT SERVICES
Van and shuttle drivers are responsible for safely transporting our guests around campus. Those who are accepted for driving will be required to attend a scheduled Safe Driver Training session with Pepperdine's Insurance and Risk office, as well as pass a drug test and a driving record background check, prior to the week.
Regular vans only need a standard driver's license, so the pay rate is $13.25/hour.
Shuttles require a Class B license,

so the pay rate is higher

. If you don't already have a Class B license, training is available through Pepperdine's Transit Services which usually takes 2 months. 
WELCOME & MAINTENANCE
You would be responsible for setting up classrooms and the Fieldhouse, ushering and greeting attendees in the Fieldhouse. We need hard working students, who can take initiative and work "above and beyond." Heavy lifting is required. 
Pay rate is $13.25/hour. (14 students needed)
Required Training
Making Waves Children's Program: Protection of Minors session with Human Resources, scheduled by Church Relations.
Van/shuttle driving: Safe Driver Training session with Pepperdine's Insurance and Risk office, as well as pass a drug test prior to the week.
All-student orientation: Monday, April 29 at 8 AM. 
Saturday, May 4: Final meeting at noon, after the campus is back in order. You may not leave until after this.
APPLICATION PROCESS
Applications are due Friday, February 8.
Once applications are in, Church Relations staff will begin the hiring process.
Students who are active members of a Church of Christ will be given preference.
Pepperdine's A/V staff will select their crew from the students who choose Audio/Visual as one of their top three choices.
Notification emails will be sent out toward the end of February, notifying each student if they were hired and, if hired, what division they will be working.
If you need to withdraw your application for any reason, please contact the Office of Church Relations at church.relations@pepperdine.edu.
Harbor Staff
Office of Church Relations  (located on TAC 3rd floor)
(310) 506-4270
church.relations@pepperdine.edu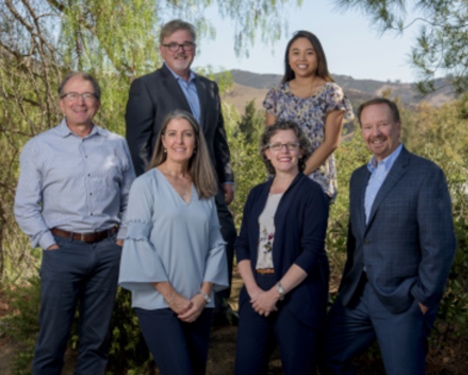 Front row, from left: Mike Cope, Tami Williamson, Joella Michael, Jeff Walling
Back row, from left: Rick Gibson, Julia Trias