Fall Estate Sale
The Home of Cynthia Wright
This Pacific Palisades home is filled with large and small furniture items, design and art books, various collectibles, artwork, potted plants, oriental lanterns, and so much more. Come find a treasure for your home or for a friend.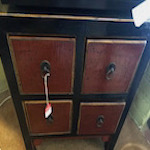 17054 Bollinger Drive, Pacific Palisades
HOURS
Wednesday, October 20, 11 AM—6 PM
Saturday, October 23, 8 AM—2 PM
Expect to wait in line for admission to the house due to limited capacity and social distancing measures. Masks are required. Items purchased must be removed at the time of sale. Cash and credit cards accepted.
Proceeds support the Helen Young Scholarship Fund.
About the Homeowner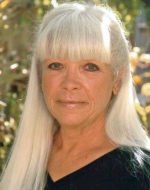 A long-time friend of Pepperdine University, Cynthia Wright was a native Californian, born on June 26, 1935. She enjoyed an atmosphere of creativity and beauty as a small child playing in her father's flower shop, the first shop in LA. Her family frequently sailed to Catalina Island on weekends and vacations on their vintage yawl sailboat.
Cynthia was awarded a scholarship to Chouinard Art Institute, graduating with a major in fashion design in 1956. Cynthia's talents led her to design a line of clothing for women and she opened her first shop, Cynthia's Casuals, in Manhattan Beach in July of 1956 then branching into Westwood and Torrance.
Cynthia's path took a diverse turn in 1968 when she married Thomas Wright, a career abalone fisherman. Together the couple planned and oversaw the building of a state-of-the-art fishing schooner. Cynthia spent the next 15 years on the high seas tending the boat for her diver husband, also managing the business and bookkeeping aspects as partner in Wright Commercial Fishing.
In 1983, single again, Cynthia's home in Pacific Palisades became the love of her life. Focusing on interior decoration and creative gardening, Cynthia found a rewarding career close to home in the Village of Pacific Palisades. Upon retirement, Cynthia focused on her garden, filled with Hawaiian orchids and other exotic flowering plants. Her love of antique fairs and swap meets was a long-time interest. Cynthia passed away on August 20, 2021 at the age of 86.