Why Pepperdine?

Military Makeover's Special Edition: "Operation Career" featured Pepperdine student veterans who spoke about how Pepperdine values, supports, challenges, and prepares PeppVets for their future via special community and educational opportunities.
---
Our Impact
Pepperdine is a Christian university committed to the highest standards of academic excellence and Christian values, where veterans and military-connected students are strengthened and prepared to continue lives of purpose, service, and leadership. As a private Christian liberal arts university, Pepperdine is at the forefront of holistically developing the next generation of leaders through rigorous curricula, faculty mentorship, tailored research opportunities, and timely lectureship series. Pepperdine serves as the foundation upon which you can explore, debate, and address life's deepest questions and the world's greatest challenges. The outcome is a transformational educational experience that allows you to explore your passions, enrich your life through new academic encounters, and graduate with fundamental knowledge to draw upon throughout your life.


Christ-centered - Veteran-focused
Our Resources
Pepperdine is an active participant in the Yellow Ribbon G.I. Education Enhancement Program (Yellow Ribbon Program), proudly offering tuition support to Yellow Ribbon-eligible students. Most veterans are also provided priority registration while attending Pepperdine. Beginning in 2022, veterans and currently serving military members are honored at graduation with a commemorative red, white and blue honor cord to be worn at their commencement ceremony, signifying Pepperdine's gratitude for their service and sacrifice.
It's not all about location, but also picture yourself living and studying in the relaxed costal community of Malibu, California; just 30 miles away from the myriad of professional and cultural opportunities that exist with the bustling metropolis of Los Angeles. In addition to our fully on-line programs, graduate students in our Graziadio Business School and Graduate School of Education and Psychology can also attend classes at our other campus locations in Irvine, West Los Angeles, and/or Calabasas.
Come make Waves at Pepperdine!
Testimonials
Testimonials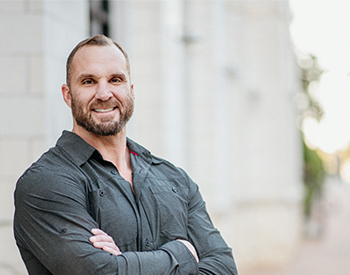 "I pursued my MBA at the Graziadio Business School at Pepperdine to expand my ability to contribute and perform to the next level. I'm confident that I would not have accomplished my goal of completing my MBA while concurrently being married (to the love of my life) and a father to our seven children, becoming a published author and guest speaker, completing an award-winning documentary while actively managing our non-profit Warrior Angels Foundation had it not been for Pepperdine's Fully Employed Masters of Business Administration (FEMBA) program.
I required a flexible program tailored to my unique needs and that is exactly what the program delivered. I was able to work with and around my schedule and take in-person weeknight courses at every Southern California campus offered in addition to on-line and hybrid courses (a mixture of in-person and on-line). The Faculty and Administration went out of their way to work with me, streamline the process, and remove all barriers so I could focus on the task at hand. This was not specific to me; this is how Pepperdine takes care of all its students. In my personal experience, if one is willing to put in the work, Pepperdine will deliver an individually tailored and first-class learning experience where students are strengthened for lives of purpose, service, and leadership."
U.S. Army Special Forces, Pepperdine Graziadio Business School
Testimonials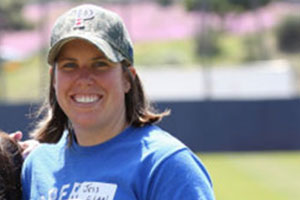 "After leaving the Marine Corps, I did not know what to expect or exactly how to navigate my transition back to civilian life. I immediately met amazing staff and faculty, who were interested in not only my story, but also how to better support Veterans who were part of the Pepperdine family. I began by founding the Pepperdine Student Veterans Organization at Seaver in an effort to reach out to other veterans and facilitate the often difficult transition from the service back to school, as well as come together and create opportunities to develop professionally and personally.
Since that time, with the help of dedicated faculty, staff, and students, as well as the support of President Benton, we have been able to create invaluable resources and better foster an environment where veterans can feel at home. It is a great time to be a veteran student at Pepperdine, and I could not have asked for a better experience, since starting undergraduate studies here."
United States Marine Corps, Seaver College
Testimonials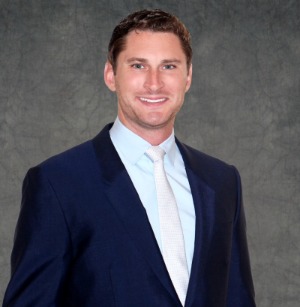 "Pepperdine stood out to me because of its world-renowned reputation, strong alumni base, and exceptional location. After leaving the Marine Corps, I wanted to find a school that had a small interactive classroom setting, fantastic professors, and great job placement opportunities post-graduation. One of the most difficult obstacles I faced while transitioning from the military was finding my new sense of purpose and attending business school allowed me to figure out what I wanted to do after the military. Pepperdine provided me the tools, network, and resources to figure out those next steps.
If you're considering a school that attracts genuine classmates, competitive opportunities, and has the best views in the country look no further. I made some of the best memories in my life during my two years at Pepperdine and strongly encourage Veterans to apply."
United States Marine Corps, Pepperdine Graziadio Business School
Testimonials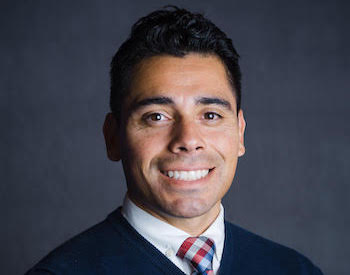 "After serving our country in a combat zone for the majority of my early adulthood, I transitioned out of military service into civilian life. Although I wasn't fully aware of the new challenges I had to overcome, my fear was going about it alone, but thankfully the staff and faculty at Pepperdine was extremely supportive.
From my very first campus tour to the day I received my diploma, I was fully embraced by the community. During my unforgettable undergraduate journey, I had the opportunity to serve as a teacher's assistant for a mentor, go to Washington, DC, and represent Pepperdine student veterans. I attended conferences with professors, served on a morning show as a news correspondent, started a veteran podcast, and even had the privilege to serve the community alongside other veterans.
My most memorable experience was welcoming new veterans at the beginning of a new semester and serving as a mentor to them. I greatly appreciate the rich fellowship with other veterans, and realized that the camaraderie I left behind in the Marines was a precursor to the camaraderie I would enjoy at Pepperdine. Though the rigors of academia are real, with faithful support anything is possible."
United States Marine Corps, Seaver College