Boundless Horizons Introduction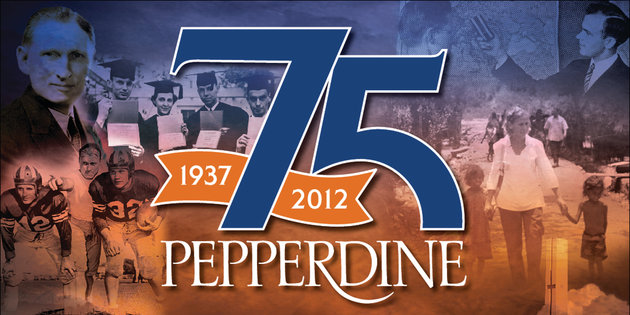 It is in the nature of humans to seek new vistas, new horizons, and take on new challenges as each generation strives to improve upon its inherited legacies. The same is true at this university which is always changing, always advancing, and where the planning for "what could be" never really stops. There are moments, however, when a convergence of issues calls for reflection and a fresh examination of direction and purpose.
At the beginning of this new decade, Pepperdine approaches its 75th year, and we will celebrate that milestone with many reflective activities, each marking the strengths of the institution. This season of review finds several of our schools and programs completing or undergoing reaccreditation of one kind or another; in fact, University-wide reaccreditation will be underway over the next two years. We are also in the "quiet phase" of a large fund-raising campaign which certainly will make its own statement about our hopes and dreams, and a number of global initiatives are enhancing the University's outreach and reputation. We are a university confidently contemplating the future; indeed, we "lean forward." We are brimming with opportunities and among our greatest challenges will be choosing among the "steps of change" with wisdom and insight.
The choices we make must be decided according to how closely they match our intent and our plans for the future. Specifically, Pepperdine, this community of faculty and staff, accepts the premise that we are here to positively change the life of each student in ways that are deep, wide, and everlasting.
The last decade witnessed many changes and much growth. A separate report, available contemporaneously with this document, will outline the many blessings we have experienced. Our governing board, faculty, staff, and administration own this record as a consequence of their hard work, while understanding, humbly, that we owe our success to God's providence and the unique founding characteristics of Pepperdine University.
A new season is upon us, and it is time to think, once again, about "reaching deep and reaching far."1 Not unlike the early years of this past decade, the American economy is once again a source of concern; yet, within days of the rapid declines on Wall Street in 2008, the University grasped the challenge, marshaled the support of the campus community, both here and abroad, and made the decisions necessary not only to survive, but to thrive in these times of uncertainty. We did so by placing students first, and we were rewarded with their presence, their confidence, and their infectious enthusiasm within all five of our schools. It would be a mistake to fail to express gratitude to a patient faculty and an understanding staff as we prepared for things we could not then see. In many respects, however, planning for the future is still burdened with a lack of national economic progress.
Now, nearing the end of 2010, financial markets remain uncertain. This reality is sobering and must be taken into account; still, we press forward with a sense of confidence. We can even see some of the mountain peaks we will scale through the haze of this global economic circumstance.
The purpose of this statement about the future is to offer markers for our upward pathway, and to inspire those who will make our journey—and our success— possible.
1 A general reference to Frost, Robert. "Neither Out Far Nor in Deep" and the title of my Inaugural Address, September 23, 2000.