Jim Gash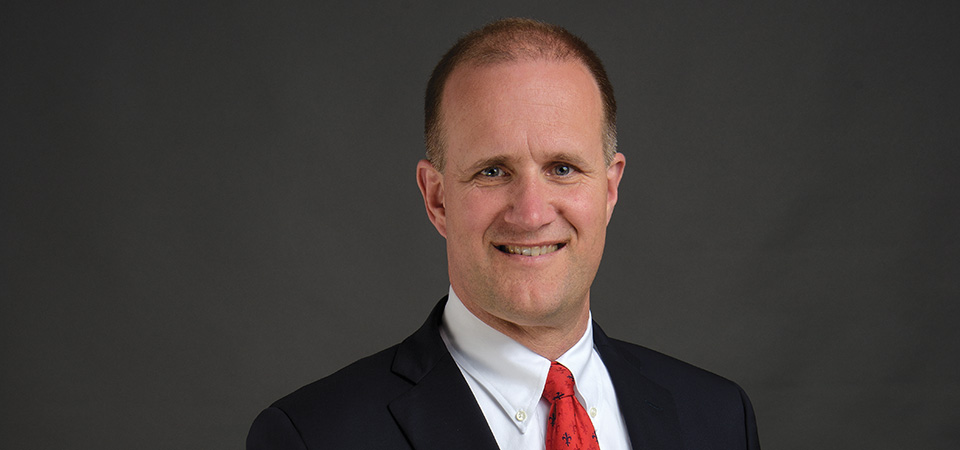 President and Chief Executive Officer
Jim Gash (JD '93) began his term as the eighth president and chief executive officer of Pepperdine University on August 1, 2019. The first alumnus to lead Pepperdine as president, Gash has served the University in a professional capacity since 1999. Prior to assuming the presidency, he was the associate dean for strategic planning and external relations at the Pepperdine Caruso School of Law, where he provided operational oversight for many signature development initiatives. As a 20-year Caruso Law professor, his primary areas of focus included evidence, torts, and international human rights.
Recognized globally for his transformative work in international justice reform, Gash has devoted himself to advancing the rule of law in developing countries and, since 2010, has visited Uganda nearly 30 times with Pepperdine students and alumni to support the country's judiciary, having served as a specialist advisor to the High Court of Uganda since 2012.
In 2016 he published his first book, Divine Collision: An African Boy, An American Lawyer, and Their Remarkable Battle for Freedom, which chronicles how his life and the Ugandan criminal justice system were dramatically changed as a result of meeting a Ugandan teenage prisoner during Gash's first visit to Uganda. The following year, Revolution Pictures released the award-winning documentary REMAND about the work of the Sudreau Global Justice Program at Pepperdine Law, which Gash led as its director from 2012 to 2019.
Upon graduating from Caruso Law in 1993, Gash worked for the litigation firm DeSimone & Tropio and clerked for the Honorable Edith H. Jones, United States Court of Appeals for the Fifth Circuit in Houston, Texas. He also practiced law for four years at Kirkland & Ellis both in Washington, DC, and Los Angeles, California, until he joined Pepperdine as an associate professor of law in 1999.
As a member of the State Bar of California, Gash is admitted to practice before the United States Supreme Court, the Fifth Circuit Court of Appeals, and the US District Court for the Central District of California. He is also a member of the Christian Legal Society.
In recognition of his ongoing efforts abroad, Gash received the 2013 Warren Christopher Award, which annually recognizes the State Bar of California's international lawyer of the year. He was named as a 2018 recipient of the Elizabeth Hurlock Beckman Award, presented annually to 10 educators from around the nation for demonstrated excellence in mentoring. In 2018 Gash was appointed as the chancellor of LivingStone International University in Mbale, Uganda.
Gash holds a bachelor's degree in finance, summa cum laude, from Abilene Christian University and a juris doctor degree, summa cum laude, from the Pepperdine School of Law, where he finished first in his class and served as the editor in chief of the Pepperdine Law Review.
He is married to Joline Gash ('92), and together they have three children, Jessica ('18), Joshua ('20), and Jennifer ('22).