Real Issues, Real Experts, Real Time
Real Issues, Real Experts, Real Time engages the Pepperdine community in conversations with subject-matter experts about timely issues as they unfold. At each session, invited experts will discuss the complexities of critical, contemporary issues with the intention of creating an environment of civil discourse in a nonpartisan manner.
"Unraveling the Mystery of the Chinese Balloon"
For one week, the nation was gripped by a mysterious phenomenon in the skies—an unidentified flying object succinctly referred to as the "China balloon." While the Chinese government has claimed the aircraft was a wayward "civilian unmanned airship" conducting weather research, the United States determined it to be a surveillance device used to spy on strategic sites in the continental US. It was shot down in dramatic fashion on Sunday, February 5, off the coast of South Carolina as the world watched.
At the inaugural convening of Real Issues, Real Experts, Real Time, president Jim Gash will sit down with Kristen Edwards Marquardt, a national and cyber security expert who previously served as intelligence advisor to the secretary of Homeland Security, General John Teichert, a former fighter pilot and recently retired brigadier general and national security expert, and Josh Steinman, a former senior director for cyber policy and deputy assistant for national security affairs to the president, to discuss the circumstances surrounding the aircraft and the national security and foreign relations implications of this international incident.
About the Experts
Kristen Edwards Marquardt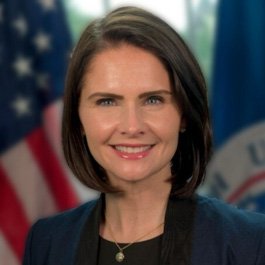 Kristen Edwards Marquardt
Kristen Edwards Marquardt's extensive global experience includes leading, guiding, and advising organizations in the areas of national security, risk, cybersecurity, and global information security. Marquardt currently leads the North American digital and cyber practice at Hakluyt, a global strategic advisory firm supporting corporations and investors on the opportunities and risks facing their businesses.
Before Hakluyt, Marquardt served as the chief cyber strategist for Bank of America, where she created their GIS strategy within 90 days of appointment. Prior to that, Marquardt served as the intelligence advisor to the secretary of Homeland Security, as a senior professional staffer on the House Foreign Affairs Committee, and as an intelligence officer at the CIA.
Marquardt is a graduate of Brigham Young University and the University of Utah.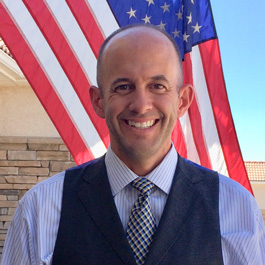 General John Teichert
General John Teichert is a recently retired brigadier general, a national security expert, and a champion for inspirational, innovative, integrity-filled leadership. He has vast whole-of-government leadership experience that includes military, diplomatic, intelligence, and industrial instruments of power—from cutting-edge technology to our nation's most sensitive international relationships.
General Teichert retired as the assistant deputy undersecretary of the Air Force, International Affairs, responsible for worldwide international engagement on behalf of the US Air Force and US Space Force while leading the services' entire security cooperation portfolio. Prior to that, General Teichert was the senior defense official and defense attaché to Iraq, leading on the front lines of whole-of-government national security strategy and policy in the most challenging of circumstances.
General Teichert has been an F-15E combat pilot and an F-22 test pilot and has commanded Joint Base Andrews and Edwards Air Force Base. He has written and spoken extensively on leadership, national security, security cooperation, risk management, and international affairs and is a graduate of the Massachusetts Institute of Technology and Stanford University. Additionally, he is the founder and president of Capital Leadership LLC, passionately developing the leaders our nation needs.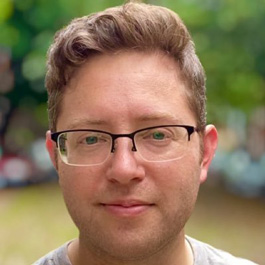 Joshua Steinman
Joshua Steinman is the cofounder of Galvanick, a cloud-native analysis platform that helps companies secure their industrial operations and minimize cyber risk. For four years, he served on the National Security Council as former deputy assistant to the president for national security affairs and senior director for cyber security.
Steinman is a military veteran who served in the US Navy as an officer for nearly a decade and later as a reserve officer. He holds a bachelor's degree in history from the University of Chicago and a master's degree in international relations and national security studies from Georgetown University.