Give to Athletics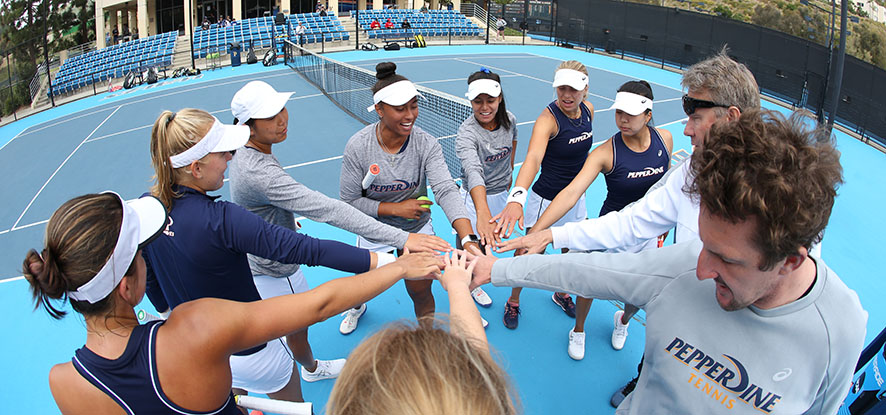 Pepperdine's Department of Athletics is performing at its highest level in the University's history. This is thanks to an extraordinary commitment on the part of our Waves student-athletes who give their all in competition.
Providing adequate funding for our 17 intercollegiate athletics programs is critical to their continued success. While each program is provided with an annual budget, it is crucial that we raise additional funds to meet the needs that go above and beyond this amount. Your contribution, either to the athletic department or to a sport-specific program, will provide enhancements in academic support, recruiting, technology, facilities, and operational expenses.
Your generous contribution, at any level, makes a difference in the lives of our student-athletes, and we sincerely thank you.


Academic Support
The academic well-being of our student-athletes is vital. Additional funds allow us to support their academic needs, particularly in regard to tutoring and academic center staffing.


Recruiting
Our ability to compete for championships is directly affected by the identification and successful recruiting of qualified student-athletes. As travel costs continue to rise, additional funds are needed to ensure that our coaches are able to recruit prospective student-athletes, both nationally and internationally.


Technology
The use of technology to further the development of our student-athletes increases dramatically each year. Statistical analysis programs and video teaching equipment are used daily to enhance the development of our student-athletes in their sport. Additional funds are necessary to ensure that all of our teams have access to the best technology.


Facilities
Facility upgrades and maintenance are a necessary component of a high-quality athletic program. To meet the competitive needs of our student-athletes and provide an enhanced experience for our fans, additional funding is required.


Operational Expenses
To ensure that our student-athletes have the best experience possible, additional funds are needed annually for general operating expenses, including unique competition opportunities.