Sudreau Global Justice Institute
Defending the Defenseless Throughout the World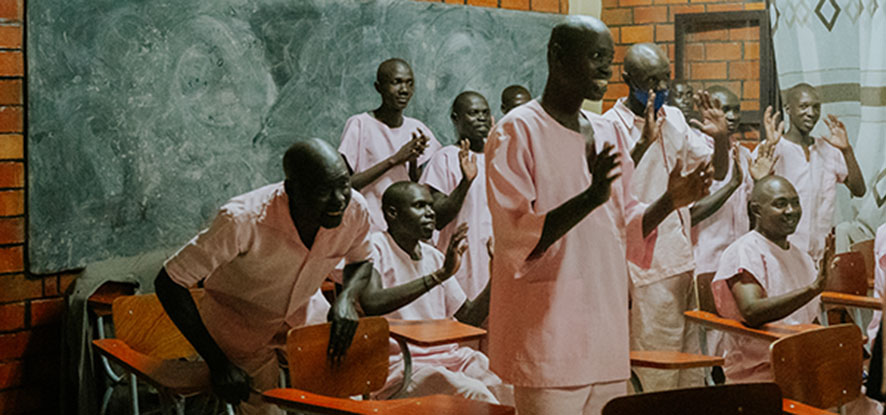 Justice Changes Everything
Every human being on the planet should be entitled to justice, dignity, and equality, and none of these rights should be dictated by one's birthplace or bank account. Unfortunately, this is not the case for millions of people around the world, where oppression and suffering are a daily burden. For example, nearly one-third of the worldwide prison population — around 3,000,000 people — are currently sitting in prison on pre-trial detention without access to an attorney. Without legal assistance, the chance of securing a fair trial or a just outcome is severely diminished. The good news is that justice is achievable, and justice changes everything. Justice ensures that privileges like freedom, opportunity, and hope can be experienced by everyone.
The Sudreau Global Justice Institute (SGJI), an international human rights organization based out of Pepperdine's Caruso School of Law, is working to bring holistic solutions to systemic injustices around the world. Specifically, SGJI partners with governments to implement criminal justice tools such as plea bargaining and public defense programs. These tools not only deliver justice to the accused, but also positively impact families, victims of crimes, communities, criminal justice systems, economies, governments, and the work of other humanitarian organizations.


Law Student Impact
In 2007, Pepperdine professor Bob Goff traveled to Uganda with a group of students to help fight the grave injustices that were happening at the time. What followed was the creation of a pilot program through which the Ugandan Judiciary agreed to employ Pepperdine law students to serve as summer interns. Those students proposed to the Judiciary that they consider adopting a plea bargaining system that would alleviate the backlog in Uganda's courts and reduce overcrowding in their prisons. The country's representatives agreed, and the school signed an official memorandum of understanding in 2009 to solidify the relationship that would implement plea bargaining throughout Uganda.
This initiative has now expanded from a plea bargaining program to a Public Defender Pilot Project in Uganda, and thousands of Ugandans have received access to justice through these programs. The Sudreau Global Justice Institute now also has formal agreements with the governments of Rwanda, Ghana, Nigeria, and soon others, to implement similar programs. All of this work — the transformation of thousands of lives — stemmed from Pepperdine law student involvement.


Training The Next Generation
Students are still at the forefront of everything that the Sudreau Global Justice Institute does. Several times a year, the Institute travels to Uganda, bringing along Pepperdine Caruso Law students who are trained to represent accused individuals in Uganda's prisons in plea bargaining negotiations. The Institute also offers in-person summer internships in appellate courts and the Supreme Courts of Uganda and Ghana, and virtual internships in the fall and spring in these same locations. There is also assistance with plea bargaining, prison justice clinics, and a public defender's office available to Caruso School of Law students. More law-student opportunities in these and other countries are just around the corner. A Ugandan prison project summer of 2022 also included, for the first time, Pepperdine students from Seaver College.
Interest, responses, and support from Pepperdine undergraduate students at other events and fundraisers for the Institute have been overwhelming. There is a huge demand for non-legal projects paired with significant interest from professors, staff, and students from our other schools at Pepperdine and others around the country. The Institute hopes to serve as the springboard for a university-wide department with social justice initiatives around the world in which all five Pepperdine schools will engage.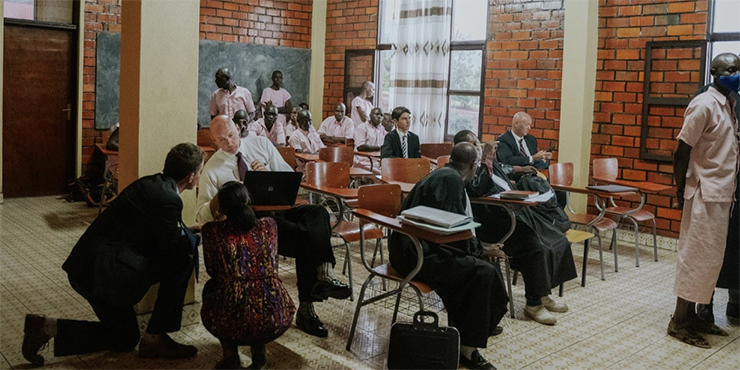 Success Statistics
In 2021 and 2022 in a single prison district in Uganda:
Over 12,000 detainees have been informed about how plea bargaining and/or public defense might benefit them
Over 2,100 detainees have become clients of Sudreau Global Justice Institute personnel
Over 1,300 cases have been resolved
Over 600 detainees have been immediately released
In one 2-day prison project in October 2022 in a Ugandan prison:
442 clients registered
244 cases were completely resolved
115 clients were immediately released
In Fall 2022 in Rwanda
In Fall 2022 in Rwanda:
Dozens of criminal justice stakeholders were trained in how to conduct plea bargaining
The Sudreau Global Justice Institute launched the country's first plea-bargaining prison project, and nearly 400 detainees from a single prison signed up for plea bargaining
The first plea agreements in the history of the country of Rwanda were signed, and many detainees went home to their families


The work of the Sudreau Global Justice Institute is growing at a rapid pace across multiple countries, and we need your help to ensure access to justice can be a reality for all people, everywhere.