Give to the Graziadio Business School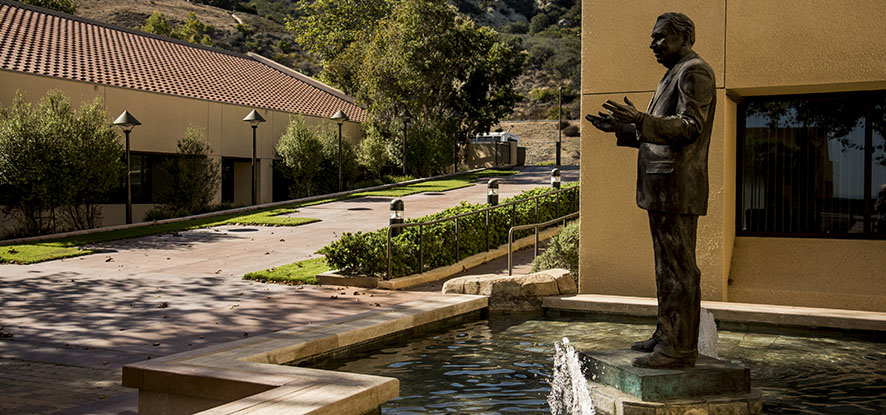 Graziadio Business School is renowned globally for cultivating values-centric leadership while advancing responsible business practices through its graduate degree programs that are entrepreneurial in spirit and ethical in focus. Since the school's founding in 1969, there have been major changes in the fields of business and education. As a result, the needs of our students, faculty, and their curricula require constant adaptation.
The core offerings at Graziadio are designed for aspiring leaders seeking to build their business acumen and leverage their enterprising spirit to make a positive impact in the business world and community. At Graziadio, the word "leader" is not taken for granted, and the mission of the school is to develop purpose-driven professionals who effect positive change in the world as Best for the World Leaders.
Most Fundable Companies
The Most Fundable Companies List is an annual program aimed to promote startup business development by providing pathways for startup funding and inspiring entrepreneurial spirit across the nation. In 2022, more than 4000 companies across all 50 states applied for the program.
This marquee Graziadio event was launched in 2018 to fuel entrepreneurial spirit and was established as a free resource to help new businesses assess their readiness for private investment. The initiative involves a multi-phase assessment that evaluates several company variables—financial projections, market opportunity, intellectual property, and the strength of the management team—all of which are used to generate objective and customized feedback and scoring to improve readiness for funding. Winners are featured at an award showcase on our Malibu campus, in national press, and the list is published in Entrepreneur Magazine.
Corporate and foundation contributions and services support our annual operating budget as well as prizes awarded.
For more information, contact Clemens Kownatzki Ph.D. MBA, associate dean, assistant professor of finance, clemens.kownatzki@pepperdine.edu, 626.921.6838; Amy Wood. program manager, amy.wood@pepperdine.edu, 818.702.1317; or Craig R. Everett, Ph.D., assistant professor of finance, craig.everett@pepperdine.edu, 310.506.8543.
Center for Women in Leadership
The Center for Women in Leadership was established as a means to educate and empower Pepperdine's women students, staff, and faculty, so they can move on to fill leadership roles both here on campus and in organizations worldwide. Some of the key initiatives include mentoring programs, skills development, research studies, and ongoing dialogue. Founded by Dr. Bernice Ledbetter, the Center for Women in Leadership aims to unite and expand Pepperdine's community of women thought leaders through engagement, development, and participation.
There are partnerships and mentorship programs with which to become involved.