Annual Fund
The Culture of Giving at Pepperdine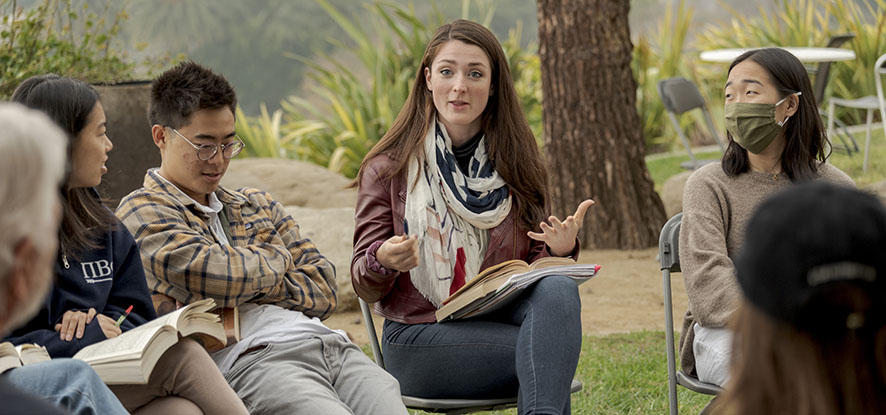 Pepperdine students at each of our five schools are being equipped to change the world. Our academics and programs are intended with purpose, service, and leadership. The Pepperdine motto, "Freely ye received, freely give" defines our culture of service and giving. When you make a donation to Pepperdine, you are supporting an institution where purpose-driven leaders

CREATE AN IMPACT . . .
IN THE IMAGINATIONS OF OUR FACULTY.
Giving to academic divisions supports research projects, equipment needs, and innovations across a wide range of disciplines.
IN THE LIFE OF OUR VIBRANT UNIVERSITY.
The Annual Fund directly supports visionary initiatives and community-building projects set forth by our president and deans.
IN THE WORLD.
Because of our commitment to academic excellence and Christian values, Pepperdine sends service-minded graduates into the world as compassionate leaders and problem solvers.
IN THE FUTURE.
As Pepperdine alumni continue to impact communities around the globe, their accomplishments, service, and support will inspire ongoing waves of generosity and have a meaningful effect on future generations.
---
Annually, Waves are encouraged to join together to change the world by giving to an area of their passion, one that they feel will have a lasting impact.
We can give through appreciation, affinities, affiliations, and aspirations. How would you like to work together to change the world?
Expand our impact by giving to these programs.