Support Student Affairs
Enrich the student experience by fostering learning and personal development.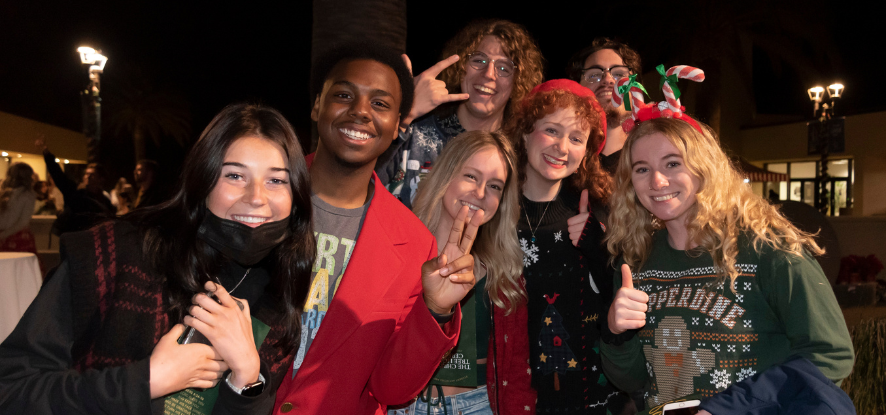 Student Affairs focuses on Pepperdine student life outside the classroom. Through our diverse programs, we support wellness, help create life-long memories, and foster meaningful relationships. We develop a sense of community through a vibrant on-campus residential culture, various special events, an extensive menu of student organizations, leadership development opportunities, and student employment experiences. Our mission is to support our students with healthy choices so they develop resilience and thrive holistically in their physical, mental, and spiritual lives.
"Your gifts to Student Affairs help enhance students' experience of community and belonging, create lifetime friendships and memories, feel supported in their times of need, and develop the skills of resilient leaders who can make a difference in this world."
— Connie Horton, Vice President for Student Affairs
---

Funding Priorities
Student Affairs Excellence Fund
The Student Affairs Excellence Fund enables Vice President for Student Affairs Connie Horton to direct funds to essential initiatives related to Pepperdine student life. These gifts are distributed as needed to support a range of necessities, such as enhancing student events, wellness and resilience resources, and leadership development opportunities.
Student Emergency Fund
Pepperdine students sometimes need a little extra support. In situations ranging from natural disasters, medical or financial crises, or the death or severe illness of a parent, the Student Emergency Fund assists students with issues such as the following:
Immediate food needs
Emergency travel
Housing or medical expenses
Replacement of essential belongings after a loss
Donations to the Student Emergency Fund will allow the Pepperdine Student Care Team to come to the aid of a struggling student.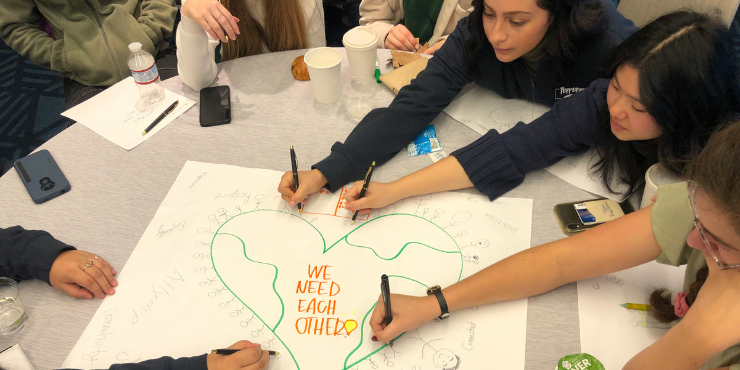 RISE Program
Pepperdine's Resilience-Informed Skills Education (RISE) Program educates, equips, and empowers students with wellness skills crucial for lifelong resilience. RISE teaches this skill in six dimensions: physical, social, cognitive, spiritual, service, and life skills through small groups, coaching, a RISE living community, faculty partnerships, and many special events and workshops on campus.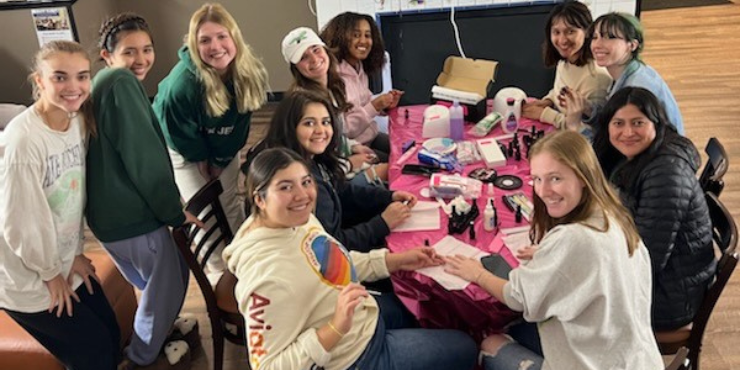 Housing & Residence Life "Adopt-a-Dorm"
The Adopt-a-Dorm program creates a sense of belonging for students living on campus. Funds are used for memory-making activities, special events, and residence hall enhancements to make campus life feel like a student's home away from home.