Give to the School of Public Policy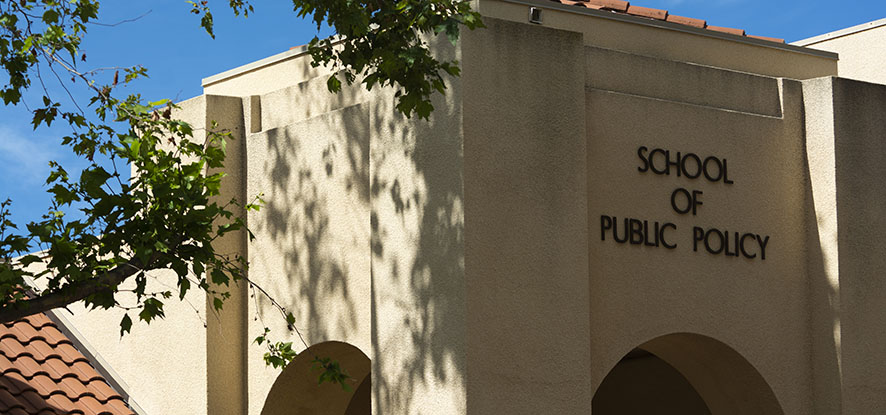 The Pepperdine School of Public Policy (SPP) has accomplished many ground-breaking achievements since opening its doors in 1997. With a unique curriculum grounded in understanding policy's inherent philosophical and historical dimensions, SPP's mission is to prepare students as public servant leaders across the government, nonprofit, and policy-related business sectors. Now, more than 1,000 alumni, serving around the world in government, nonprofit, and policy-related private sectors, are testament to that original vision.


Celebrating 25 Years
In honor of this prestigious milestone, SPP will be hosting a 25th Anniversary Gala at the Ronald Reagan Presidential Library on February 11, 2023. Leading up to the gala, SPP will be holding events throughout the year showcasing the students, faculty, staff, alumni, donors, and friends who have contributed to the success of what SPP is today.
For the anniversary theme, SPP selected one of the declarations in Pepperdine University's Affirmation Statement: "That freedom, whether spiritual, intellectual, or economic, is indivisible." All of our events, program enhancements, and initiatives grow out of this commitment as we look forward to realizing the founders" vision for a graduate program built upon an understanding of each person's "moral sense."


25 for 25 Campaign
In commemoration of SPP's 25th year, we have launched a 25 for 25 fundraising campaign. Our initiative invites alumni and friends to make a $25,000 commitment during the 25th anniversary year. Your support will advance our programs and add to the excitement of this milestone year. We look forward to celebrating our 25 for 25 SPP benefactors at the anniversary dinner in 2023.


Dean's Excellence Fund
Gifts to the Dean's Excellence Fund allow the School of Public Policy to support event programming such as exploring challenges and opportunities to free speech, discovering challenges facing American communities, and hosting national and international faculty such as Kiron Skinner, Robert George, and Byron Johnson. Dean's Excellence Funds also support students and faculty needing funds to attend conferences and research symposia.