Give to the School of Public Policy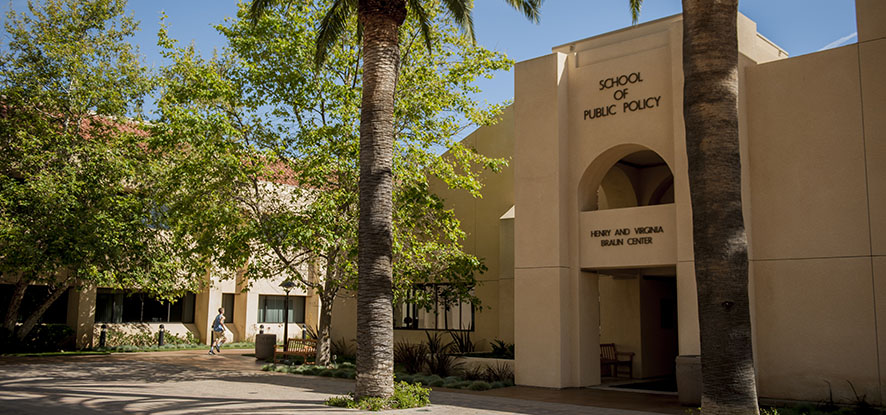 The Pepperdine School of Public Policy (SPP) has accomplished many ground-breaking achievements since opening its doors in 1997. With a unique curriculum grounded in understanding policy's inherent philosophical and historical dimensions, SPP's mission is to prepare students as public servant leaders across the government, nonprofit, and policy-related business sectors. Now, more than 1,000 alumni, serving around the world in government, nonprofit, and policy-related private sectors, are a testament to that original vision.
Dean's Excellence Fund
Gifts to the Dean's Excellence Fund allow the School of Public Policy to support event programming such as exploring challenges and opportunities to free speech, discovering challenges facing American communities, and hosting national and international faculty such as Kiron Skinner, Robert George, and Byron Johnson. Dean's Excellence Funds also support students and faculty needing funds to attend conferences and research symposia.


Public Policy Summer Fellowships
The Public Policy Summer Fellowships fund provides students with resources, such as transportation, housing, food, and clothing, to excel in the public policy internship in their selected field of study. This required 240-hour internship is a key stepping stone for students to apply their classroom knowledge and advance their careers in the private or public sector.


Davenport Institute for Public Engagement and Civic Leadership
Housed within the Pepperdine School of Public Policy, the Davenport Institute serves as a leading institution driving the conversation on public service and community engagement at the state and local levels.


Public Policy Scholarships
Made possible by the generous gifts of donors, supporters, and alumni, the School of Public Policy awards countless scholarships every year to deserving graduate students.


Student Emergency Fund
When unexpected life challenges arise for students, this crucial fund exists to support their immediate needs to ensure continued academic success in the classroom and equal access to educational opportunities.