Faculty and Staff Giving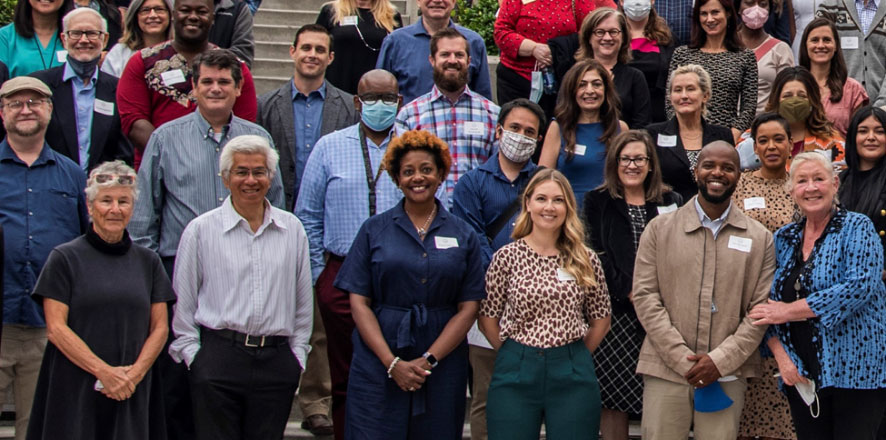 You play a vital role in Pepperdine's success. Your daily work helps to create learning opportunities that shape our students' lives. Your willingness to support Pepperdine financially strengthens our culture of giving and serves as an example to our students and alumni.
No matter the size of your gift, your annual participation as a University "insider" makes an impact. Along with your talents and contributions to our academic community, your givingplays an important role in helping secure grants from corporations and foundations, which often consider faculty and staff giving rates when determining their own support for Pepperdine. Together, as faculty and staff members, we can help ensure Pepperdine continues to be one of the best places to both study and work.
Ways to Give
Payroll Deduction: Give conveniently through ongoing payroll deduction—just start the process via eSign. (You'll simply submit your email address, and then an email will be sent to you with a link to the form.)
Online: Visit give.pepperdine.edu to make a one-time or recurring gift with credit or debit card.
Phone: Contact the Pepperdine Fund office at 310.506.4579.
"Does my gift really make a difference?"
Yes! The more people who give, the greater the combined impact will be. In Pepperdine's 2017 fiscal year, 6,760 supporters made gifts of $100 or less, which contributed more than $491,686 in support. You can help us raise the bar even higher this year!
"I already work for Pepperdine; why should I also give money to the University?"
Gifts to Pepperdine have a powerful effect on our University's ability to remain a premier educational institution. How can we ask our community of alumni, parents, and friends to support Pepperdine if we don't believe in our work enough to invest in it ourselves?
When making funding decisions, corporations and foundations often look for high levels of support from University faculty and staff to indicate that we "insiders" believe in our cause as well.
And, since Pepperdine is a 501(c)(3) non-profit organization, your gifts are tax-deductible.
"Students pay a lot of tuition. Why does Pepperdine need donor support?"
It may be surprising, but tuition covers only about two thirds of the actual cost of a college education at most universities—Pepperdine is no different. Even those who pay full tuition have benefited from the support of private gifts to Pepperdine, which help cover much of the remaining cost.
Giving Opportunities
Listed below are a few of the giving opportunities most frequently supported by faculty and staff. You may also choose to make your gift in support of any school or department, or to a number of important causes across campus about which you are passionate.
Scholarships
Donations to new and existing scholarship funds have a direct impact on the academic success of our students. Both merit and need-based scholarship assistance provided by the University affirms our confidence in the potential of our students. Your support will help to ensure a Pepperdine education is never out of reach.
Unrestricted Support
Unrestricted gifts are the most flexible type of support, affording University leadership the ability to seize exciting opportunities as they arise. Your unrestricted gift can support any of the areas below:
Pepperdine University
Seaver College
Graziadio Business School
Graduate School of Education and Psychology
Caruso School of Law
School of Public Policy
Pepperdine Athletics
Lisa Smith Wengler Center for the Arts
Pepperdine Libraries
...and more! Feel free to contact our office at 310.506.4579 to learn more about our thousands of available giving options.
Questions?
The Pepperdine Fund team would love to hear from you! Please reach out to us at 310.506.4579, or email us at pepperdine.fund@pepperdine.edu.