Youth Leadership Initiative
Raising up the next generation of young Christian leaders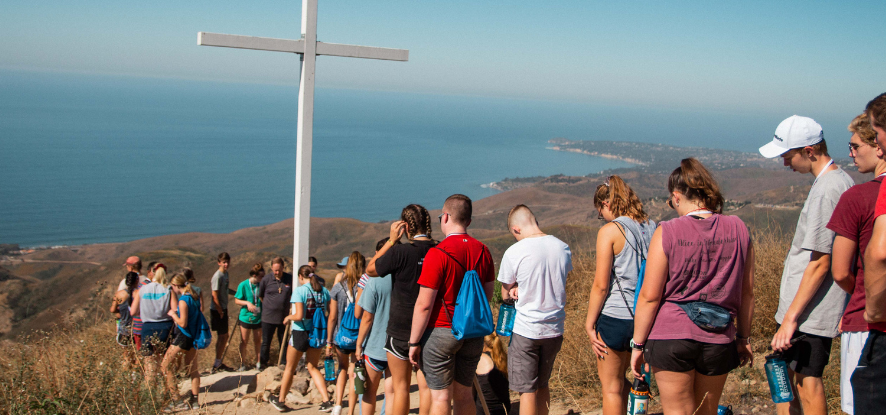 Pepperdine's Youth Leadership Initiative (YLI) prepares today's high school students for lives of purpose and service before they enter the college arena. Founded by nationally recognized public speaker and youth leader Jeff Walling in 2014, YLI programs encourage young Christian men and women to develop their leadership skills while strengthening their faith.
Your continued support will enable the following programs to grow:

---

Crossways: A Christian Youth Leadership Experience is a transformative, nine-day summer program for high school students following their sophomore and junior years. CrossWays' mission is to enrich students' lives both spiritually and academically by equipping them to experience life like Jesus, so they may serve and lead as he did. Students have an opportunity to identify their spiritual gifts and envision the path of their own spiritual journey. Divided into cohorts led by top Christian Pepperdine students, CrossWays participants enjoy the close-knit camaraderie of their peers and a special mentor relationship with their cohort leaders that can last for years. Daily schedules include time for worship, lectures, group interaction, and reflection and prayer. These culminate in each student constructing a personal Life Map that will guide them into the next phase of their spiritual growth.
Next Gen Preacher Search: A unique, nationwide outreach to future student leaders in high school and college. This celebrated competition is a joint effort between Pepperdine and several Christian colleges. Designed to encourage and inspire young people as they consider a life in ministry, the workshop creates a sense of close fellowship among the students and mentors. At the conclusion of the two days, students are filmed as they present their refined lessons at Stauffer Chapel, which can be viewed at nextgenpreachersearch.com. Four finalists are selected to present their lessons to over 25,000 Christians at gatherings across the country.
Youth Ministry Network Fall Retreat
Pepperdine Youth Ministry Network: The work of encouraging and discipling teens is vital to the health of every church, yet serving as a youth ministry leader can be overwhelming and stressful.The Pepperdine Youth Ministry Network was established to equip and encourage these individuals through professional development, fellowship, and mentorship support.
Bringing together youth leaders from Restoration heritage churches from across the state, this project hosts several Southern California gatherings and retreats each year as well as regional events in the Midwest and the South. Consequently, the Pepperdine Youth Ministry Network currently supports over 350 youth workers from 80 Churches of Christ.
Won by One: This renowned a cappella music ministry celebrates Pepperdine's Christian mission and the University's roots in the Church of Christ. Its six members are comprised of Pepperdine undergraduates committed to sharing theeir faith and glorifying God. With oversight and guidance from theYLI team and in coordination with the Office ofAdmission, the group works to recruit Church of Christ students. Won by One members maintain an active performance schedule during the school year and take part in an eight-week tour each summer performing at youth rallies, retreats, church camps, and congregations across the nation.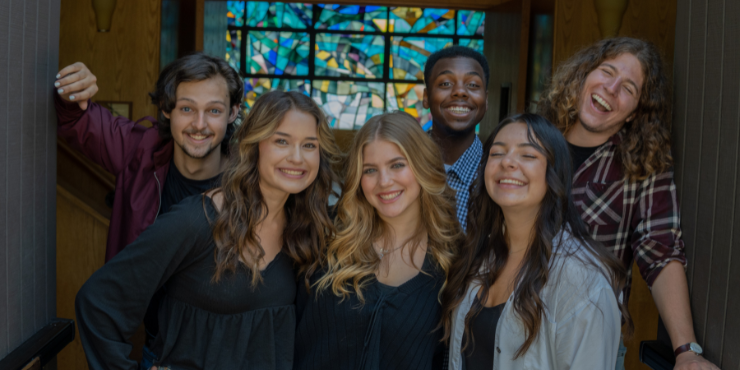 Won by One
Jeff Walling speaks regularly to over 65,000 teens internationally each year at churches, schools, and conferences. For over 30 years, he led churches in Orange County, California, and Charlotte, North Carolina before stepping into his role at Pepperdine.
For more information or to donate to the Youth Leadership Initiative or Church Leaders Council, contact Jeff Walling, Director of Youth Leadership Initiative, Church Relations, call 310.506.7109, or write to jeff.walling@pepperdine.edu.