Heidelberg 60th Anniversary
Heidelberg, Germany International Program
Pepperdine's nationally recognized international programs launched in the fall of 1963 with its inaugural campus in Heidelberg, Germany, a university town rich in culture and history. Since then nearly 4,000 students have considered Moore Haus, which stands prominently as the highest house on the castle hill, their home away from home.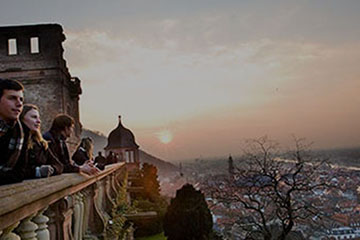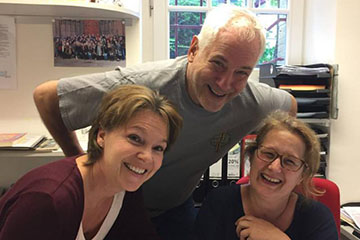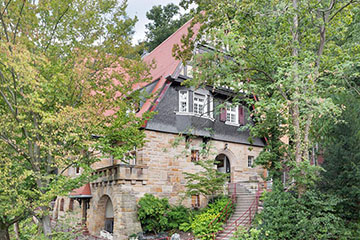 ---
Celebrate With Us
Many alumni of Pepperdine's international programs recognize the transformative, cross-cultural experience of living and learning in a place far from home. A pivotal part of that journey is the relationships you build with the group of students who experience it with you. In commemoration of the 60th anniversary of the Heidelberg program, all program alumni are invited to connect with their fellow program participants by joining the Pepperdine Heidelberg International Program Facebook group and sharing memories from your time abroad. Reminisce among peers and share stories of personal growth as a result of immersing yourself in a new culture and returning to Malibu as a new person.
Share Your Story
As you remember your days as a student of the Heidelberg program, we invite you to submit stories and photos of your experience or a short video clip of your favorite Heidelberg memory. Simply record a 30–60 second video on your mobile device (in vertical format) and share it by clicking the button below.

We look forward to sharing these treasured memories on a dedicated celebration website in the near future.


Share Your Story
Support Heidelberg Students
A vast majority of Pepperdine alumni cite their time studying abroad as the highlight of their college experience. As you look back on your time as a student of the Heidelberg program on the occasion of its 60th anniversary, we encourage you to join us in celebrating the many ways the program has and will continue to change the lives of Pepperdine students. Your gift or pledge of $60 will support future Heidelberg program students as they take the first step in discovering a world beyond Malibu.
Questions? Contact Karin Shaw, vice chancellor of global engagement and development at 310.506.6587.
---
The Heidelberg Experience