Heidelberg 60th Anniversary
Heidelberg, Germany International Program
Pepperdine's nationally recognized international programs launched in the fall of 1963 with its inaugural campus in Heidelberg, Germany, a university town rich in culture and history. Since then nearly 4,000 students have considered Moore Haus, which stands prominently as the highest house on the castle hill, their home away from home.
Join fellow international programs alumni, faculty, staff, and friends as Pepperdine celebrates the 60th anniversary of the Heidelberg program. You are invited to reminisce and reconnect with your former classmates in exciting ways throughout the year both virtually and in person. We look forward to reconnecting with the beloved Heidelberg community and making new friends and memories that honor the lasting impact of one of Pepperdine's most transformative student and faculty experiences.


---
Celebrate with Us
---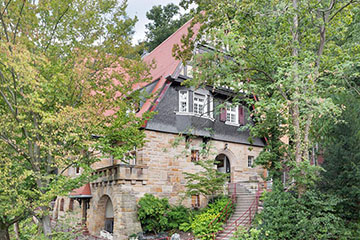 Heidelberg Grand Reunion Reception
Save the Date
Saturday, October 7, 2023, 9:30 AM
Brock House | Malibu, CA
Gather with Pepperdine president Jim Gash and your fellow Heidelbergers for a grand 60th reunion celebration at the president's residence on the Malibu campus. Held during Pepperdine's annual Waves Weekend, an action-packed weekend featuring a variety of exciting events and Pepperdine traditions, return "home" to campus to share memories, reminisce about your time abroad, and enjoy the company of Heidelberg program alumni, faculty, and friends.
---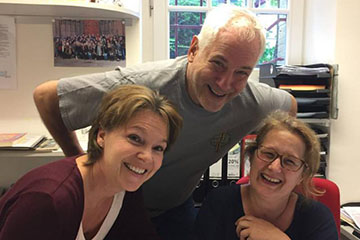 Share Your Story
Many alumni of Pepperdine's international programs recognize the transformative, cross-cultural experience of living and learning in a place far from home. A pivotal part of that journey is the relationships you build with the group of students who experience it with you. In commemoration of the 60th anniversary of the Heidelberg program, all program alumni are invited to connect with their fellow program participants by joining the Pepperdine Heidelberg Alumni Facebook group and sharing memories from your time abroad. Relive your best memories among your peers and share stories of personal growth as a result of immersing yourself in a new culture and returning to Malibu as a new person.
---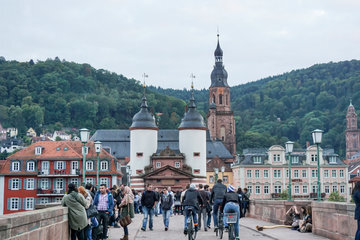 Support Heidelberg Students
A vast majority of Pepperdine alumni cite their time studying abroad as the highlight of their college experience. As you look back on your time as a student of the Heidelberg program on the occasion of its 60th anniversary, we encourage you to join us in celebrating the many ways the program has and will continue to change the lives of Pepperdine students. Your gift or pledge will support future Heidelberg program students as they take the first step in discovering a world beyond Malibu.
---