Current Cycle
Pepperdine's last reaffirmation from WSCUC was granted in 2013. In 2015, Pepperdine submitted an Interim Report, and in fall 2018 began preparations for the current cycle's institutional report and site visit. These preparation efforts were guided by the WSCUC Standards of Accreditation and a community survey that was conducted to identify the institution's strengths and growth areas. In April 2019, the proposal to participate in the new Thematic Pathways for Reaffirmation (TPR), a process in which institutions self-identify themes to examine in depth, was submitted to WSCUC. In July 2019, Pepperdine was approved for the TPR process.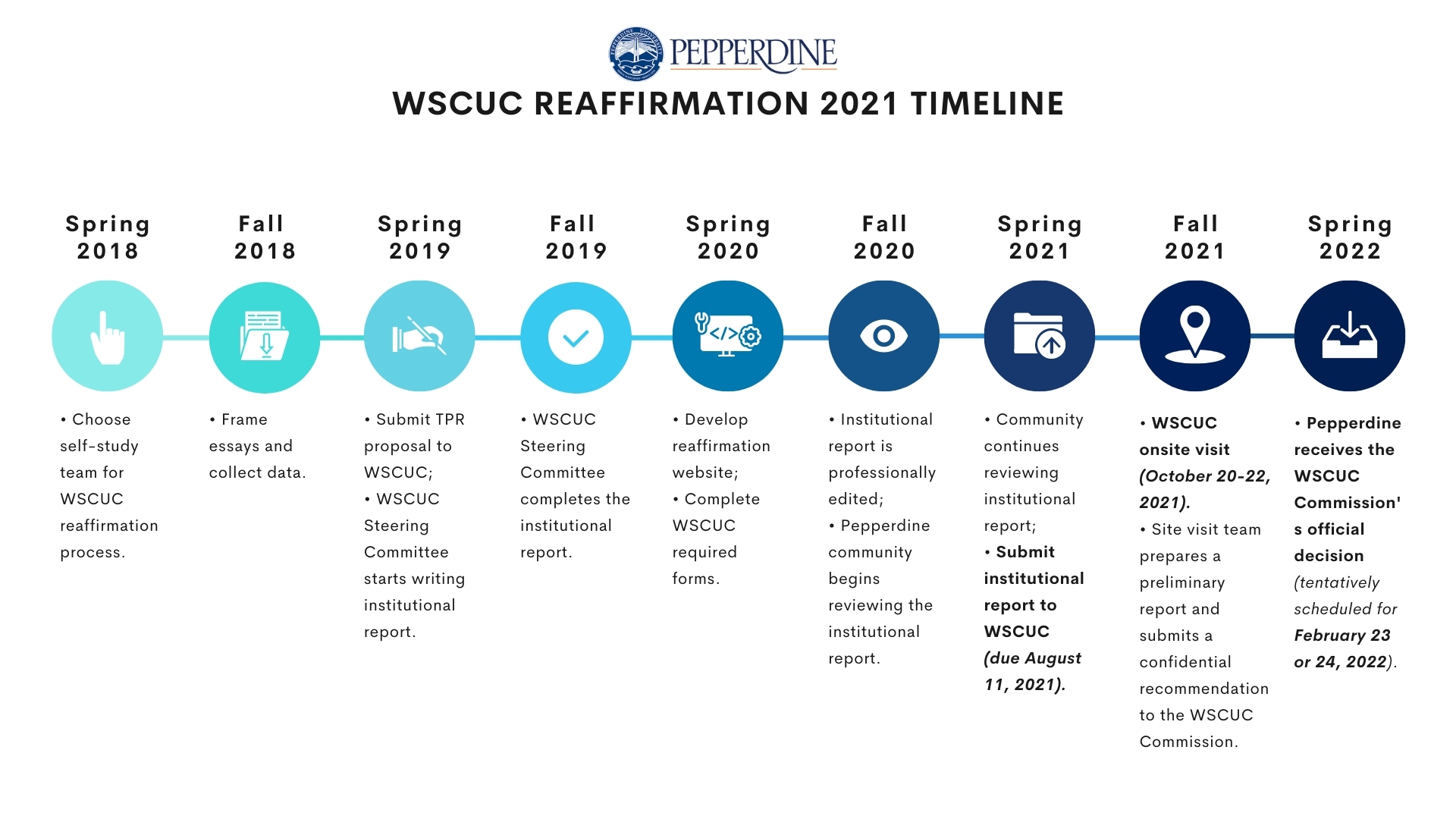 The TPR process began in fall 2018 with the development of a WSCUC Steering Committee, which consisted of membership representation across all five schools and student life. The community was solicited via survey in an attempt to identify institutional strengths and growth areas in relation to the WSCUC Standards and Criteria for Review. Based on this survey, the WSCUC Steering Committee and the Advancement of Student Learning Council (ASLC) selected three themes to examine in an institutional self-study.
Steering Committee Minutes
Institutional Report Timeline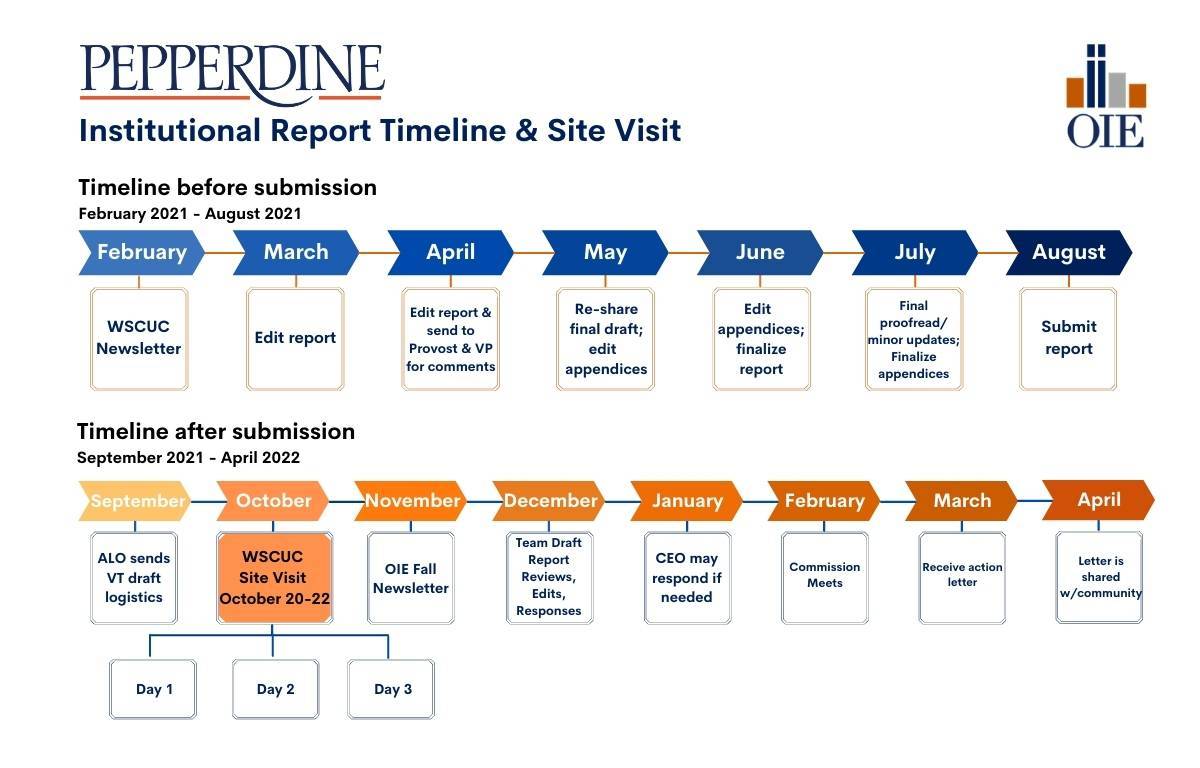 Please access the institutional report and supporting documents below.
Supporting Documents & Additional Resources