Institutional Research
Institutional research (IR) is research conducted within a higher education institution to support institutional planning, policy formation, and decision making. The OIE's IR endeavors include serving as Pepperdine's federal reporter (IPEDS Keyholder), reporting externally to agencies, responding to over 80 internal requests each academic year, and analyzing and translating data for University decision-making.


Quick Facts
9,545

Fall 2023 Enrollment

3,629

Undergraduate Enrollment

5,916

Graduate Enrollment
---
Did You Know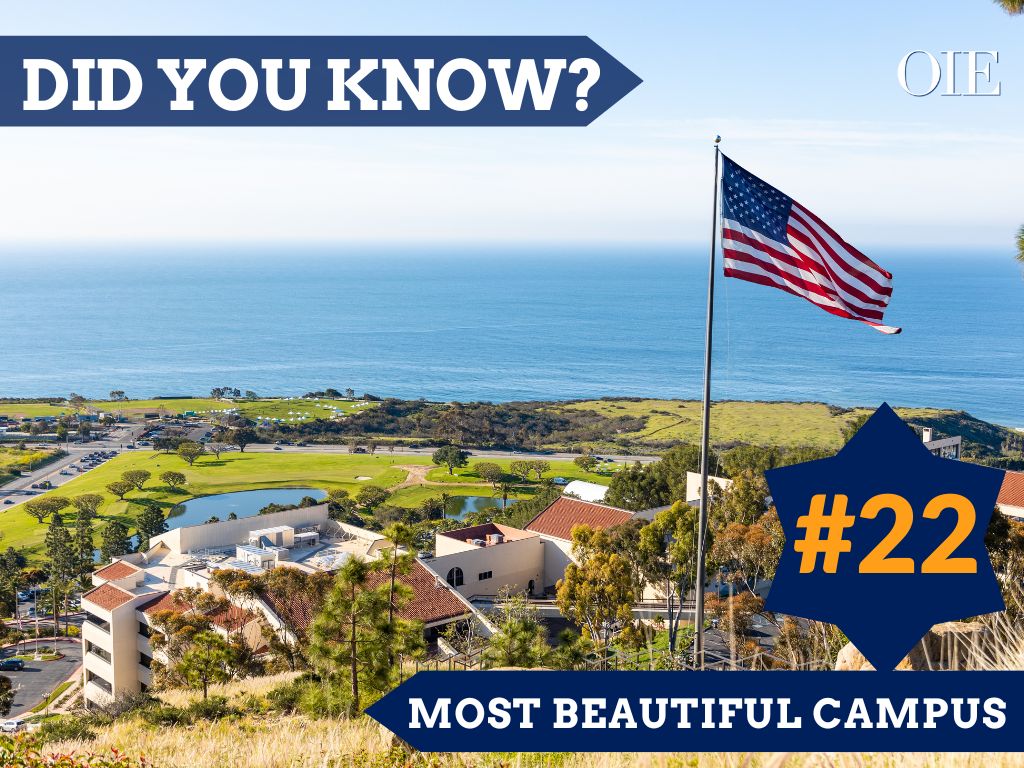 Did you know that Pepperdine was ranked 22nd for the "Most Beautiful Campus" In The Princeton Review? Learn more statistics about the Pepperdine community on the OIE's Knowledge Sharing webpage.
---
Explore University Analytics
University Analytics is spearheaded by Business Intelligence (BI). BI provides various interactive dashboards to the Pepperdine community to facilitate data-driven decisions. In addition to interactive dashboards, BI created a Data Request Workflow to guide the community to the appropriate data reporting office.