Meet the Staff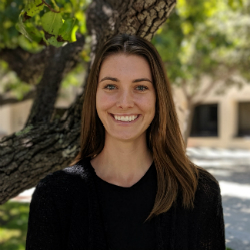 Hadley Tarantino, Accessibility Specialist
BA in Psychology - Pepperdine University, MA in Clinical Psychology - Pepperdine University
Hadley is committed to working with students, faculty, and staff to remove barriers and stigmas of disabilities on the Pepperdine campus. As a Seaver and GSEP alumnae, she is passionate about working with the Pepperdine community. Hadley is also a Licensed Marriage and Family Therapist. Hadley works Monday through Friday from 08:30 am to 12:30 pm.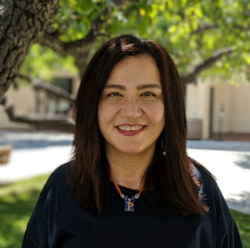 Farah Rezvan, Administrative Assistant
BS, Electrical Engineering, California State University of Los Angeles
Farah Rezvan holds the title of administrative assistant at the Office of Student Accessibilities. She can frequently be seen working the front desk, proctoring exams, and walking around the campus with a smile on her face. She prides herself on her sympathetic nature, and she often forgoes formalities to ensure that she can make every student's day. Her mantra is "If I can not do great things, I can do small things in a great way". Farah works Monday through Friday from 10:00 am to 2:00 pm.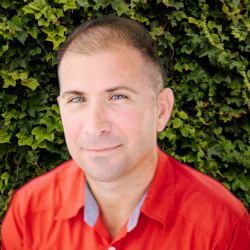 Endrew Omana, Administrative Services & Note Taker Coordinator
MDiv - Pepperdine University, MSIS - Texas A&M Central Texas
Endrew oversees the note-taking process. He assists on scheduling proctoring communication and the daily tasks of our office. He is also the lead for School of Law exams and procuring alternate texts. Endrew is a Seaver graduate and a military veteran. He enjoys volunteering for the spiritual mentoring program and working with students to strengthen their faith and progress in their academic studies.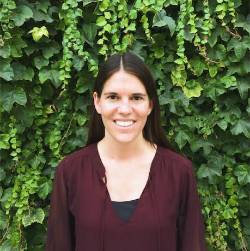 Amanda Kopang, Exam Systems Manager
BA, Telecommunications/Production, Pepperdine University
Amanda Kopang assists with scheduling communication, and the daily tasks that help students achieve their educational goals. She enjoys seeing students realize their full potential, from demonstrating weekly improvements to overcoming significant milestones. Amanda believes that "Life is explorations, and it is so much better when we are all supporting each other as we journey through it."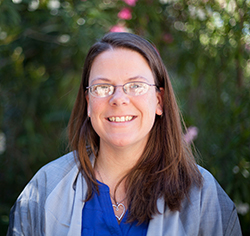 Jennifer Duck Baker, Assistant Director
BA, Audiology, University of Tennessee
MEd, Special Education, Severe/Profound Disabilities, University of Southern Mississippi
Jennifer Duck Baker collaborates with disabled students, professors, staff, and administrators to make Pepperdine University accessible to all community members. Jennifer is dedicated to exploring new ways of thinking about people and environments, and discovering new ideas about what "disability" is and what it means.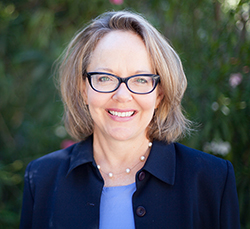 Sandra Harrison, Executive Director
BA, English Literature and Communications, Mary Baldwin College
MS, Management and Leadership, Pepperdine University
Sandra Harrison works with students, faculty, and staff from all five Pepperdine schools as the University removes barriers presented by physical structures, course design, or tradition to create accessibility for all. Sandra enjoys being part of the process where students with disabilities can articulate their needs and experience all that Pepperdine has to offer.