Community Involvement
Educating and positively influencing our campus community is directly at the heart of our mission. Pepperdine hosts multiple groups, clubs, and events which give students the opportunity to engage in environmental stewardship.
Pepperdine GreenTeam
The mission of Pepperdine GreenTeam is "pioneering the promise of Christian Stewardship through hands-on sustainable education and by loving, nurturing, and respecting God's Creation." The group primarily focuses on catalyzing the student body for environmental action through projects, events, and small, daily actions. Events hosted by the Green Team include Garden Days in the Community Organic Garden, Divestment Day to call Pepperdine to divest from Fossil Fuels, and Earth Day activities. For more information email pepperdinegt@gmail.com or visit the GreenTeam Facebook page.
Net Impact
Net Impact is a global leadership organization committed to nurturing an extensive and influential network of current and future business visionaries who believe in making a profit while affecting a positive social and environmental change. Pepperdine Net Impact Chapter aims to create an added competitive advantage for the students by providing practical tools and knowledge on how to maximize positive business impact. Learn more here.
Environmental Law Society
The Pepperdine Environmental Law Society (ELS) is a non-partisan student organization working to address local, national and international environmental issues by strengthening students' abilities to effectively contribute to the field of environmental law. Learn more here.
Community Research
Grunion Research
The preeminent scholar on grunion research, Dr. Karen Martin, is a full-time Pepperdine faculty member. Students have the opportunity to work alongside Dr. Martin, assisting in research and analysis. Grunion are one of the only fish in the world that spawn on-shore. Dr. Martin discovered that beach grooming close to shore decreases the grunion's successful reproduction rate. The San Diego City Council, followed by most other California Coastal cities, implemented measures recommended by Dr. Martin, to ensure that beach grooming does not harm the grunion.
Chaparral Ecology
Pepperdine faculty member Dr. Stephen Davis is a renowned scholar in chaparral ecology, a drought and fire resistant evergreen shrub covering native to Mediterranean climates. He is working on post-fire recovery of native vegetation lost in and around Pepperdine's campus following the 2007 Malibu Canyon Fire. His work also yields vitally important information to the National Parks Department, regulatory agencies, and environmental organizations by providing insight into environmental preservation efforts. In 2008 he received the Robert Foster Cherry award for Great Teaching, the only national teaching award. Dr. Davis is currently working with students on the affect of the California drought on native Chaparral species.
Native Species
Dr. Lee Kats and his colleagues in the Seaver College biology department emphasize the value of conducting and engaging their students in hands-on research. Pepperdine students roll up their sleeves and enter the field to study ecosystems surrounding the Malibu campus. Seeking to protect native species, the biology program works with the Mountains Restoration Trust in nearby Calabasas to study stream health. Using state-certified protocol, they collect samples of macro-invertebrates in the water and send the samples to a lab to be analyzed. Because streams run near homes, roads, and oceans, its health is crucial to the community.
Volunteer Center
The Pepperdine Volunteer Center hosts ongoing environmental volunteer opportunities. Programs include a trail maintenance workshop, native tree planting, creek cleanup and barbecue, community beautification, environmental programs meetings, evergreen tree planting, beach cleanup, and a Santa Monica trails restoration and maintenance program.
Step Forward Day
For the past 26 years, Pepperdine has come together on "Step Forward Day" to benefit the community and dedicate students to a lifetime of service. In 2014, more than 1,400 students, staff, and faculty provided thousands of hours of community service and kicked off a year of service. Some of the services included work at community gardens, removing invasive species from Malibu Creek, and clearing trails.
Project Serve
Every year, hundreds of Pepperdine students spend their spring breaks at locations around the U.S. and internationally to learn about service in other contexts and be able to bring that service back to the community at Pepperdine. In 2015, nearly 200 students served at 16 different sites. Several of the projects were environmentally-based, including sustainable forestry work in Puerto Rico, and organic farm work in New Hampshire. For more information on Project Serve, visit here.
SEER Symposium
The Pepperdine Graziadio Business School SEER program equips students to be responsible social, ethical, and environmental stewards in the workplace. Every year, the program hosts a symposium that brings together forward-thinking business people on the forefront of sustainable and ethical awareness.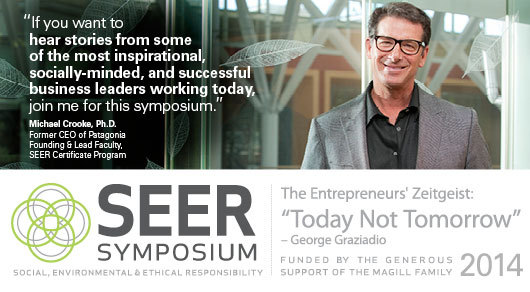 Malibu Dark Sky
In an effort to combat the rampant light pollution of Los Angeles, Malibu has become a leader in urban light design. Pepperdine is partnering with the Malibu Community Alliance to reduce the light pollution in Malibu. Our efforts began with an analysis of the campus' sky glow. Over the next several years, Pepperdine will replace all the globe lights with downward-directed LED lights that both save energy and significantly reduce sky glow.