Food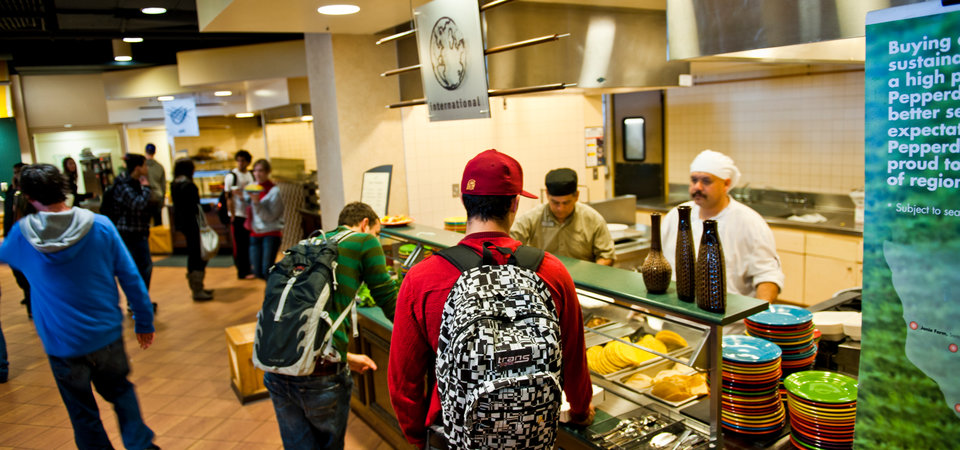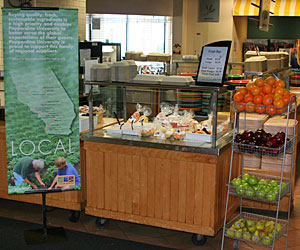 Food is at the core of our humanity; we must eat to survive. Food also has a major impact on the natural environment. More often than not, production of food harms the land, water, and our physical health. Issues of agriculture and food are at the heart of sustainability. How is what we eat harming or helping the world around us?
Green Boxes
In 2013 the Waves Cafeteria introduced the Green Box, a sustainable alternative to paper to-go containers. The Green Box is made of sturdy, reusable plastic. To use a Green Box, request one at the cafeteria and pay for it at the register. Once finished, return it to the receptacle located next to the tray carousel in the cafeteria. The receptacle will, in turn, give you a token, which you can use to get your next Green Box.
Farmers' Market
The campus certified farmers' market is held every other Tuesday in Mullin Town Square from 11 AM to 2 PM. The market features organic produce, tamales, honey, hummus, dried fruits and nuts, kettle corn, and more! For more information, contact Special Programs at 310.506.6504.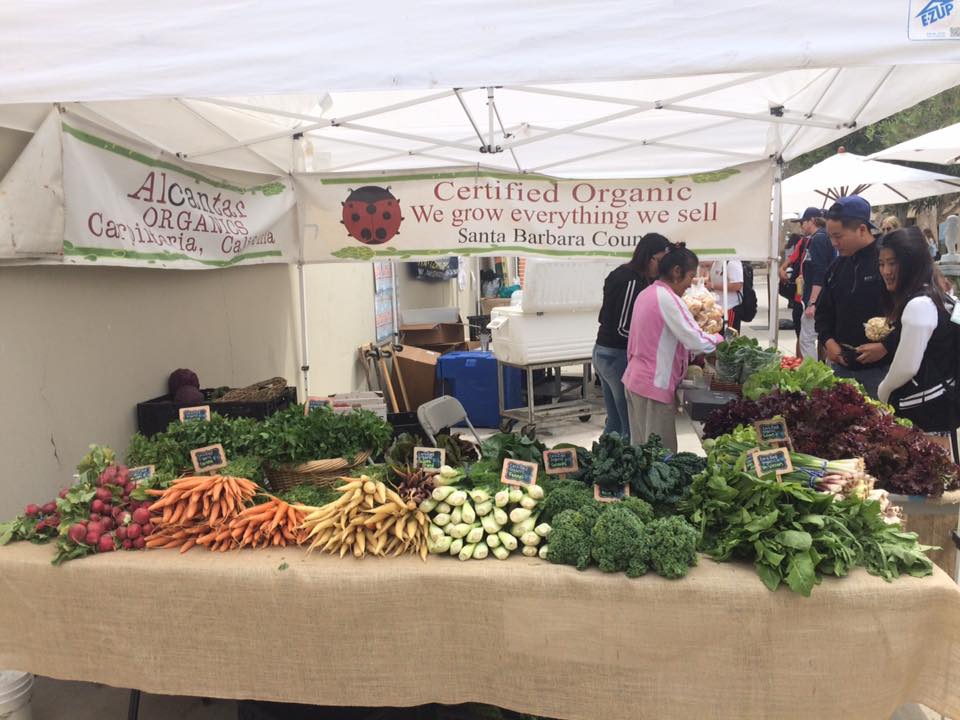 Composting and Recycling
Sodexo, the University's dining services provider, collects all food waste produced in the Waves Cafeteria during meal preparations. Our waste hauler, Waste Management, collects this food waste three times a week and takes it to the Agromin composting facility in Oxnard.
Reduction in Waste
Pepperdine uses a point system for students to buy their meals throughout the year instead of an open buffet style, significantly reducing the amount of food waste. Sodexo makes non-disposable plates and cutlery available, thereby minimizing the use of disposable items.
Reusable water bottles are sold in the Malibu bookstore to encourage students not to use disposable cups. Styrofoam is prohibited throughout campus and has been replaced by biodegradable to-go containers. The University is also transitioning to disposable straws and cutlery over to renewable and compostable alternatives.
Food Recovery
Pepperdine's Food Recovery Network is a student-led club on campus whose mission is to fight food waste and feed people in need. The group's student leaders work closely with Sodexo to recover leftover food from Starbucks as well as other catering events on campus. If you are planning on hosting an event with catered food on campus, please fill out the form below to arrange a recovery and reduce food waste.