International Student Ambassador Program
Meet the 2020-2021 Student Ambassadors
Contact the Ambassadors: isap@pepperdine.edu
---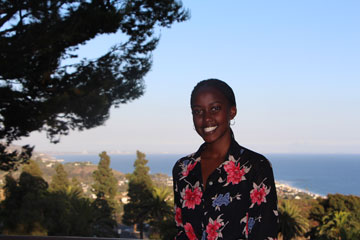 Raica Kwizera
Junior, Major: Psychology, Computer Science
Favorite Food: Smoothie Bowls
Clubs/organizations:
Black Student Union, International Student Ambassadors and Nourish
Hi! My name is Raica Kwizera and I am a Junior from Kigali, Rwanda, studying Psychology and Computer Science. Some of my favorite things at Pepperdine include it's unique and tight-knit community made up of devoted faculty and staff and some of the most amazingly diverse and talented students.
It's an honor to be one of the representatives of the international student community on our campus, continuing to grow this tight-knit global family at Pepperdine! I love going to Pepperdine events, meeting people and hearing their stories so please reach out to me anytime if you ever have any questions/concerns or even just to hang out!
---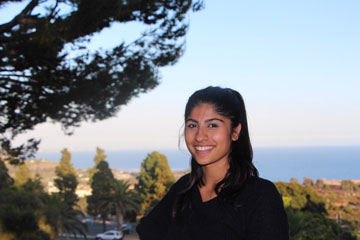 Dania Ashraf
Senior, Major: Economics
Favorite Food: Biryani
Clubs/organizations: Kappa Kappa Gamma
Hi! My name is Dania and I am a Senior pursuing a major in Economics and a minor in Computer Science. I was born and raised in Karachi, Pakistan. I'm a good listener, love food, like to be socially active and enjoy exploring the city with friends. I understand moving to another country and transitioning into a new culture can be difficult; I was in your shoes three years ago and I would love to sit down to share my experiences with you. I'm really excited to be serving as an ambassador for a second time this year and cannot wait to see and hang out with all the international students at Pepperdine!
---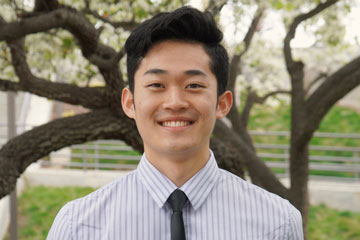 Sawa Yamakawa
Junior, Major: Journalism
Favorite food: Beef Pad Thai, Orange Chicken from Panda Express
Clubs/organizations:
Alpha Kappa Psi Business Fraternity, Japanese Student Union
Hello! My name is Sawa Yamakawa and I am a junior studying journalism. I am from Chiba Japan, a prefecture mostly famous for Tokyo Disneyland (yes, it's actually not in Tokyo!).
I was born in Kumamoto, Japan but was raised in 7 different cities across 3 countries, including London, Atlanta and Tokyo. Having lived in many locations, Pepperdine definitely holds a very special place in my heart: I very much love the inclusive community here. Most of my favorite moments revolved around my friends and families at Pepperdine; I am excited to find and construct a meaningful relationship with you and learn more about each other while growing personally, academically and spiritually. When I'm not in CCB for most of my classes, you will find me chilling with my friends on the beach, running around the track, drinking boba and eating Panda Express in Sawtelle, or jamming to K-pop in my dorm room. Feel free to reach out to me and I look forward to cherishing our Pepperdine experiences together!
---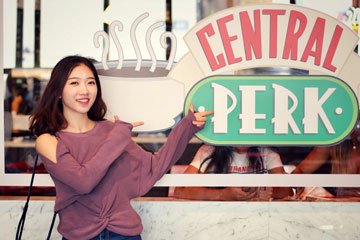 Beth Sun
Junior, Majors: Psychology, Political Science
Favorite food: Hot Pot
Clubs/organizations:
Rotaract International, Student Alumni Association, Student Philanthropy Council, Chinese Students and Scholars Association
Hi friends! My name is Beth, I also go by my Chinese name, Beibei. I am a junior from Shanghai, China, majoring in Psychology and Political Science. I have had an amazing journey at Pepperdine and have been inspired to see how the generous gift of the education in Pepperdine was given to me for a purpose—to lead me utilize my gratitude, awareness and passion to give back and create a better community for international students. My growth has transformed me from a receiver to a giver and led me find my purpose in being one of the components of the Pepperdine culture contributing to its perpetual circulation of "Freely ye received, freely give." I can't wait to meet all of you in the fall and witness how wonderful and rewarding your journey will turn out to be. If you have any questions and concerns, or you just simply want to talk to someone, you are more than welcomed to talk to me or any ambassador. The year 2020 is a particularly difficult time for all of us, and I'd love you to know that we are always here for you.
---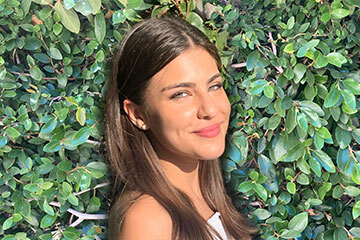 Alice Grosu
Sophomore, Major: Philosophy
Favorite Food: Baklava
I am Alice, a sophomore, and I was born and raised in Romania, a little country in Europe. You might know it as the country that the stories of vampires originated from. I am a Philosophy major, minoring in Rhetoric and Leadership and Great Books. I started my freshman year wanting to be a lawyer, but I found my true passion in Pepperdine, which is writing. I now am an aspiring screenplay writer. I have grown so much because of all of my professors and I truly value the sense of community that Pepperdine fosters, an incredible experience, which makes you feel at home even if your home country is thousands of miles away. I am thrilled to meet every single one of you and hopefully accompany you in the journey that you are embarking on for the next four years! I am always open to a good talk with you, so feel free to reach out to me whenever and I will try my best to help you and support you. I am here to help you take full advantage of all of the resources at your disposal. Since professors are one of the most valuable resources, I will be collaborating with them to accommodate any of your needs. I learned some important lessons during my freshman year as an international student, and I would love to answer any questions that you might have. I cannot wait to truly connect with everyone!
---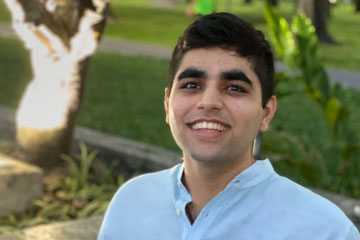 Maneesh Tekwani
Junior, Major: Business Administration
Favorite Food: Thai Stir Fry Chicken with Basil
Clubs/organizations: Student Alumni Organization, WavePool, Indian Student Association
Hi everyone! My name is Maneesh Tekwani. I am a junior majoring in Business Administration with a minor in Accounting. Born in Bangkok and raised in an Indian household, I love to celebrate different festivals and the unity of people. Living in the city of Bangkok for my whole life and then suddenly adjusting to American customs, I can completely relate to the challenges that international students face, and I am passionate about being a supportive resource. I, myself, struggled to relate to this change, missing the sense of family and friends that I had grown up with. As an Ambassador, I am excited to work across the greater student body to foster a supportive community that celebrates students' diversity and connects international students around the world. If you are ever missing home food, want to catch a late-night snack, have questions, or need a laugh, feel free to reach out!
---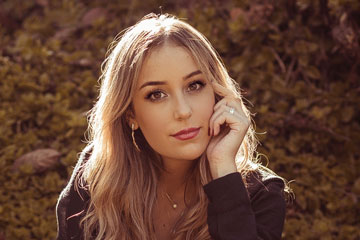 Alejandra Borrero
Senior, Majors: International Studies, Marketing
Favorite Food: Ceviche and Sushi
Clubs/organizations: Microfinance Group, Finmango
Hi! My name is Alejandra Borrero and I'm a senior studying International Studies and Marketing. I was born in Argentina but raised in Quito, Ecuador. Pepperdine has helped me grow and develop in so many different ways. Since freshman year, I have had the opportunity to join many clubs, career coaching programs, greek life, serving a nonprofit, and working on campus, which has made me the person I am today. As a sophomore I studied abroad in Lausanne, Switzerland for a year and had the most incredible experience. I have a passion for traveling, fashion, food, and developing meaningful friendships. I am extremely excited to serve as one of your International Student Ambassadors and continue to create our home-away-from-home at Pepperdine. Feel free to reach out to me if you have any questions or if you ever just want to chat! I can't wait to meet you!