International Student Ambassador Program
Meet the 2021-2022 Student Ambassadors
Contact the Ambassadors: isap@pepperdine.edu
---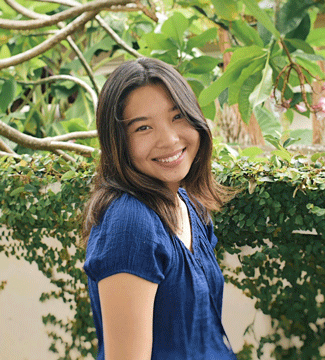 Pinn Jingkaojai
Sophomore, Majors: International Business, Sociology
Favorite Food: Thai Green Curry
Hello! My name is Pinn Jingkaojai and I am a sophomore studying International Business and Sociology. I was born and raised in Chiang Mai, Thailand. It is here where I grew up surrounded by an international community and expanded my love for cultures. I spent my last two years of high school in Spokane, Washington where I got to experience being in the States as an international student for the first time. I love trying new foods, being in the outdoors, watching movies, and meeting new people. Like many of you, my Pepperdine journey began online at home. Taking classes in Thailand for my freshman year, I absolutely understand how difficult it has been for the international community and the unique challenges we go through, but I believe that there is a light at the end of the tunnel. I am thrilled to meet everyone as we slowly arrive at Pepperdine once again and support you in any way. You can reach out to me anytime and I will be more than willing to talk to, hang out with, or help anyone. I am beyond excited to be your International Student Ambassador this year as we transition through time together!
---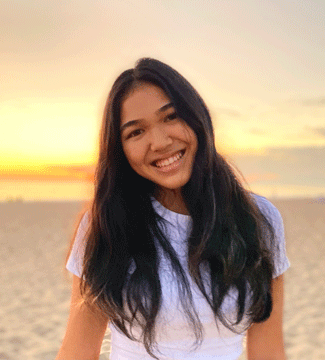 Merica Sin
Junior, Major: Psychology; Minor: Social Work
Favorite Food: Anything Asian
Clubs/organizations: Alpha Omega Campus Ministry, OISS intern
Hello! My name is Tepkanya Sin, but I go by Merica. I am a junior from Cambodia majoring in psychology and minoring in social work. I was born and raised in Phnom Penh, Cambodia and grew up going to an international school, so I love getting to know people from all around the world. Having to move to the US two years ago, I completely understand the struggle with transitioning as an international student, but I want you to know that we are here for you. Pepperdine is a second home to me where I have learned to grow in service, purpose, and leadership through the community and I hope that we can foster the community together and celebrate the diversity. I am excited and grateful to be serving as your international student ambassador this year! I can not wait to see you all, have you on campus, and build life long lasting and meaningful relationships with you! Feel free to reach out to me if you have any questions or if you ever just want to hang out, talk, or even get some good food! I can't wait to meet you!
---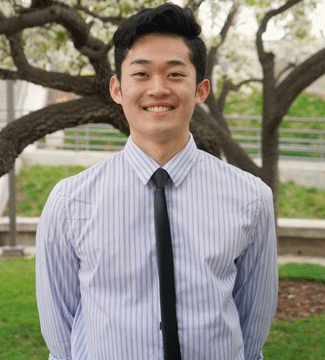 Sawa Yamakawa
Senior, Major: Journalism
Favorite food: Beef Pad Thai, Orange Chicken from Panda Express
Clubs/organizations:
Alpha Kappa Psi Business Fraternity, Japanese Student Union
Hello! My name is Sawa Yamakawa and I am a senior studying journalism. I am from Chiba Japan, a prefecture mostly famous for Tokyo Disneyland (yes, it's actually not in Tokyo!).
I was born in Kumamoto, Japan but was raised in 7 different cities across 3 countries, including London, Atlanta and Tokyo. Having lived in many locations, Pepperdine definitely holds a very special place in my heart: I very much love the inclusive community here. Most of my favorite moments revolved around my friends and families at Pepperdine; I am excited to find and construct a meaningful relationship with you and learn more about each other while growing personally, academically and spiritually. When I'm not in CCB for most of my classes, you will find me chilling with my friends on the beach, running around the track, drinking boba and eating Panda Express in Sawtelle, or jamming to K-pop in my dorm room. Feel free to reach out to me and I look forward to cherishing our Pepperdine experiences together!
---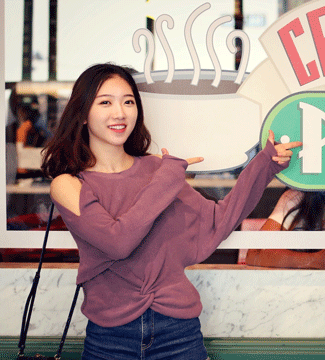 Beth Sun
Senior, Majors: Psychology, Political Science
Favorite food: Hot Pot
Clubs/organizations:
Rotaract International, Student Alumni Association, Student Philanthropy Council, Chinese Students and Scholars Association
Hi friends! My name is Beth, I also go by my Chinese name, Beibei. I am a senior from Shanghai, China, majoring in Psychology and Political Science. I have had an amazing journey at Pepperdine and have been inspired to see how the generous gift of the education in Pepperdine was given to me for a purpose—to lead me utilize my gratitude, awareness and passion to give back and create a better community for international students. My growth has transformed me from a receiver to a giver and led me find my purpose in being one of the components of the Pepperdine culture contributing to its perpetual circulation of "Freely ye received, freely give." I can't wait to meet all of you in the fall and witness how wonderful and rewarding your journey will turn out to be. If you have any questions and concerns, or you just simply want to talk to someone, you are more than welcomed to talk to me or any ambassador. The year 2020 is a particularly difficult time for all of us, and I'd love you to know that we are always here for you.
---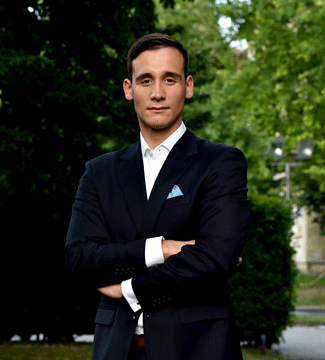 Viktor Milosevic
Sophomore, Major: International Business
Favorite Food: Black Risotto
Hi! My name is Viktor, and I am a Sophomore studying International Business. I am from Zagreb, Croatia, and I love traveling and experiencing different cultures. Also, I am passionate about finance, gastronomy, meeting new people, and many other things. Studying at Pepperdine was, and still is, a transformational experience for me, academically and culturally, and I wish to help others on their journey at Pepperdine. I understand that transitioning to a different culture can be daunting and difficult, and I would be happy to assist you in that process. I am honored to serve as an International Student Ambassador and to have the opportunity to interact with the diverse student body at Pepperdine, so feel free to reach out no matter what your question may be.
---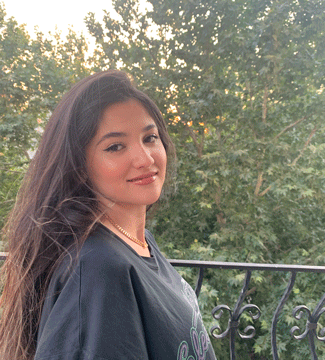 Ece Yagci
Senior, Major: Integrated Marketing Communication; Minor: Multimedia Design
Favorite Food: Shrimp Tacos
Hello everyone! My name is Ece, and I am a senior pursuing a major in Integrated Marketing Communication and a minor in Multimedia Design. I was born and raised in Turkey before I moved here for college. Throughout my educational journey, I was blessed to share a learning environment with students from all over the world. The biggest lesson I learned thus far is that every culture carries immense beauty within itself and deserves to be cherished! I truly understand the hardships of adjusting to a new learning structure especially as an international student, and I am so grateful for the opportunity to serve as a leader to strengthen our student body and also reach out a hand to all of you as a friend. Thanks to the United States being a melting pot for many cultures and Pepperdine University creating a welcoming, accepting community for all, I am continually growing to become the best version of myself, and I am more than excited to accompany you on your unique journey at Pepperdine University where you can also freely express yourselves and proudly represent your country. Feel free to reach out to me if you want to talk about life, grab lunch and explore Los Angeles or simply just to ask for advice! I can't wait to meet you all!
---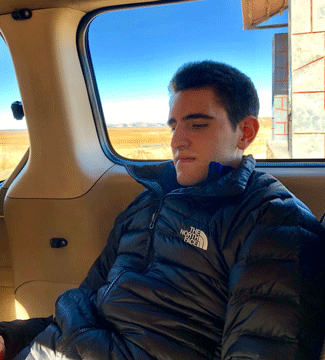 Mauricio Contreras
Junior, Majors: Finance, Economics
Favorite Food: Anything Peruvian, Sushi, Brigadeiros
Clubs/organizations: Sigma Phi Epsilon
Hi! My name is Mauricio Contreras, and I'm a junior studying Finance and Economics. I was born in Lima, Peru, but I have also lived in the Czech Republic and Ecuador. Moving to another country is always a challenge and a time of uncertainty. I enjoy trying new things, especially food. If I need to try a signature dish from your country, let's go and try it. I have a lot of experience moving to new places, so I know how you feel. Don't worry too much because Pepperdine is culturally rich, and there are so many opportunities to do what you love. Also, you can look at the beach from basically anywhere on campus. I'm thrilled to show you around, and please reach out to me!