International Student Ambassador Program
Meet the 2018-2019 Student Ambassadors
---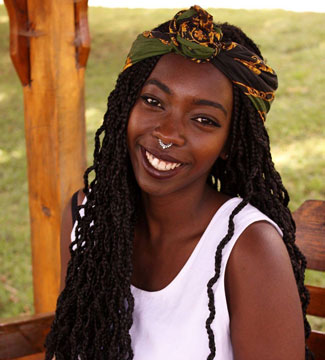 Soni Rusagara
Ambassador representing Sub-Saharan Africa
Junior, Major International Business, Kenya
Favorite food: Chapati & Nyama Choma and anything with Nutella
Clubs/organizations: Model United Nations, Delta Sigma Pi, No Lost Generation, Black Student Association, Ubuntu
Hi everyone! My name is Soni Rusagara and I am from Rwanda and Kenya. I was drawn to Pepperdine by its strong academic reputation, study abroad programs, and of course the view and proximity to the beach. My experience at Pepperdine has so far enabled me to feed my love of traveling. In the past year, I lived in Shanghai, China and Washington D.C and traveled to 4 continents. The clubs at Pepperdine have allowed me to meet many different people with similar interests. I am so excited to serve as one of your ambassadors and to connect with international students! Welcome to Pepperdine!
---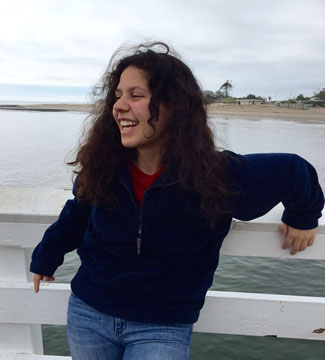 Reem Al Zubair
Ambassador representing Middle East & North Africa
Junior, Major: International Business, Oman
Favorite food: Mlukhia
Clubs/organizations: Rotaract International, Muslim Student Association
I am half Omani and half British and have lived in both regions; I lived in Oman until I was 12, then I moved to the English countryside for 7 years before joining Pepperdine. I love traveling, seeing new places and meeting new people. Oh, and I love good food. So if you ever need anyone to try a new restaurant with, I am always down. If you need help adjusting to university or America in general, or literally anything else, I am more than happy to be that person for you.
---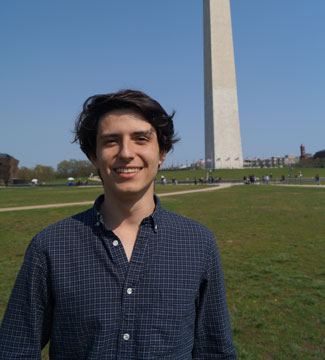 Daniel Iturri
Ambassador representing Europe
Junior, Major (International Studies), Spain
Favorite food: Arroz Negro
Clubs/organizations: Model UN, Ceramics club, LSA
My name is Daniel and I am a junior from Seville, Spain, majoring in International Studies with an emphasis in Latin America, and minoring in French. I first moved to the United States at age 14 to study abroad in Tennessee, and haven't stopped traveling abroad since. I have lived and worked in 7 different cities in the past 6 years, including Casablanca, London, and Washington D.C. I love theatre, music, art, and politics. I am extremely excited to be an ambassador this year, and cannot wait to meet and connect with all of the new international students at Pepperdine!
---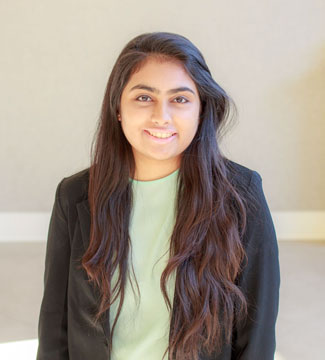 Heet Ghodasara
Ambassador representing South and Central Asia & Oceania
Junior, Business Administration Major, India
Favorite food: Panipuri
Clubs/organizations: Rotaract International, Microfinance Club, Project Serve, Her Campus, International Justice Mission, Indian Student Association
Hey! My name is Heet Ghodasara. I am a junior from India, majoring in Business Administration. I have always felt a vocation towards business. It has interested me both as a study and a lifestyle. Having grown up under the shadow of entrepreneurial endeavors, I plan to continue my family legacy by running my family business and aspire to bring about social change through social entrepreneurship. As a young research scholar, I am passionate and committed to learning about international policy, culture, and grass-roots transformation related to issues of poverty and social justice. The impulse to travel around the world is one of the hopeful symptoms of my life. I have been in the shoes of an anxious incoming international student and we probably had the same uncertainties. Feel free to reach out and I will try to turn the obstacles you encounter into stepping stones.
---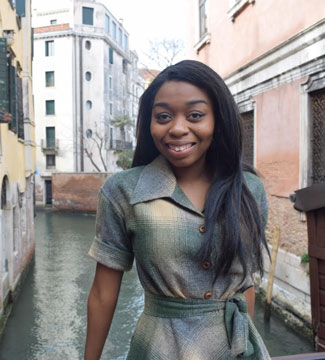 Sheean Hanlan
Ambassador representing Latin America, the Caribbean & Canada
Senior, English Rhetoric and Writing Major, the Bahamas
Favorite food: Bahamian peas n' rice with grouper fingers and potato salad
Clubs/organizations: Project Serve, Sigma Tau Delta English Honor Society, Big Brother Big Sister, Pepperdine Bible Lectures
I'm Sheean, a literature student by day and an artist by night. Born and raised in the Bahamas, I've grown to love the beach, bright colors, and heavily seasoned food. My second home is Payson Library, where I enjoy an unparalleled view of the Pacific Ocean while working as a writing tutor. Studying abroad in Florence enabled me to travel in a way that is deep and meaningful and to develop an appetite for cultural exchange. I became a temporary local through volunteering with children, making Italian friends, learning the language, and even having an adoptive family teach me the art of Renaissance flag-throwing. We all have traditions, values, and world-views that have shaped us. I love interacting with people who can challenge my thinking and encourage me to adjust my perspective. So if you ever see me around campus, tell me your story, and I'll tell you mine!
---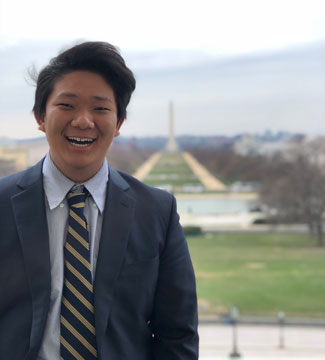 Zhenye (Justin) Yin
Ambassador representing East Asia
Junior, Political Science and International Studies (Middle East), China
Favorite food: Pho and boba
Clubs/organizations: Chinese Student Association, Crossroads (LGBTQ+), Phi Alpha Delta professional law fraternity
Hello! My name is Justin Yin 尹震烨. I am currently a junior studying Political Science and International Studies with an emphasis in the Middle East. I moved to the United States from Suzhou, China at the age of 12. My experiences adapting to these diverse cultures developed the strong interest I have today about intercultural and global affairs. I have a great passion for serving underrepresented communities and advocating for those who are underprivileged in our global community. Just recently, I lived in three continents and served as a legislative intern for a member of the U.S. Senate. In the near future, I plan to live in the Middle East and attend law school. Whether you already attend Pepperdine or are interested in applying, I am here to assist all international students from the East Asia region. Please feel free to contact me at zhenye.yin@pepperdine.edu.