Acclimating to the United States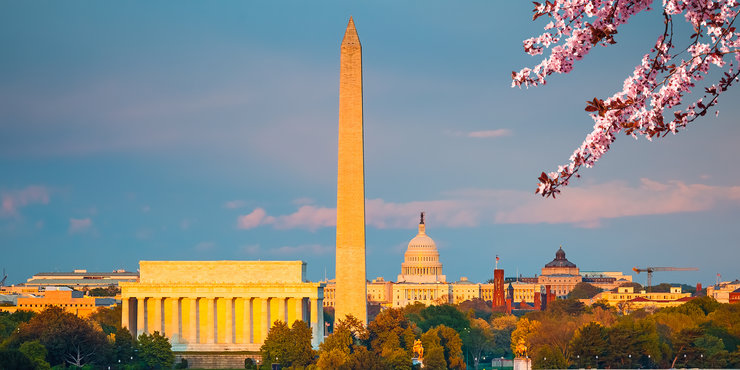 The USA has famously been described as a "melting pot" in which various cultural identities combine and blend together. Another, perhaps more accurate gastronomical analogy is that of a tossed salad in which differing cultural "ingredients" mix, but retain their distinctive identities.
One of the benefits of being a Pepperdine student is living in the Greater Los Angeles area, a thriving metropolis and one of the most diverse cultural centers in the world. Less than 200 years ago, this area was part of Mexico. The continued influence of our southern neighbors here is impossible to miss. Today, LA is home to large communities of various cultures, from the sprawling neighborhoods of Chinatown and Koreatown, to smaller enclaves like Little Ethiopia, Little Armenia, and Little Bangladesh.
For information on specific cultural activities, you can check out Discover Los Angeles.
In addition to the numerous cultural experiences on hand, Southern California is also blessed with a wealth of natural resources. Beaches and mountains abound, and some of the country's best National Parks are nearby. For a list and descriptions of these parks, visit https://www.nps.gov/state/ca/index.htm.
For many international students it can be quite intimidating to step foot on campus in the United States for the first time. It is a completely normal response to seek out those from your own country, culture, or religious affiliation. While the OISS certainly encourages our international students to find community in such groups, and supports our wonderful international student clubs to this end, we also strongly encourage you venture outside of your comfort zone and get to know others who are different from you. Your experience as an international student in the US in general, and at Pepperdine specifically, would no doubt be incomplete without the rewarding and challenging experience of engaging with different ideas, perspectives, beliefs, and cultures that we are fortunate to have represented here on campus. There are many ways to get involved socially, including intramural sports, student clubs and organizations, and extended excursions and trips. For more information, you can contact the following departments:
State Issued ID/Driver's License
If you plan to drive a car, for a limited time you may be able to drive with a valid driver's license issued in your own country or a valid international driver's license. For more information, please visit this U.S. Government website.
To obtain your California Driver's License, you must go to the Department of Motor Vehicles (DMV). For details, check the California DMV website and applicable Driver License Handbook.
DMV office locations closest to Malibu are in Thousand Oaks, Winnetka, Santa Monica, and Culver City. Appointments are available online, or you may choose to walk in without an appointment and wait in line.
Spouses, Partners, Children
Visas
Spouses and children of international students are eligible to receive dependent visas. You can find the Dependent Information form on the OISS Forms page.
Schools
For information on local public schools, check out the links for the following school districts: